How To Start A Small Call Center Just in a Few Steps with Nectar Desk?
Have you decided to start a new business in the customer support field? Are you looking for a guide on how to start a small call center? No worries! The Nectar Desk team is here to assist you on this journey and tackle any troubles you might face.
For many businesses, establishing a small call center can be a strategic move to enhance customer interactions and support. In this guide, we'll explore the essential steps to start a small call center and how Nectar Desk, a leading call center software solution, can help streamline your operations.
The Importance of Effective Communication in Small Call Centers 
Effective communication is the foundation on which the best customer service is built, especially when using a state-of-the-art platform like Nectar Desk. In the fast-paced and customer-centric environment of call centers, the importance of effective communication, coupled with the capabilities offered by Nectar Desk, cannot be overstated.
Here are some key reasons why it is paramount:
Enhanced Customer Experience:

Nectar Desk's features, such as

call routing

and

CRM integration

, empower agents to access customer information swiftly and route calls to the most qualified agent. This ensures that customers' needs are not just addressed promptly but also in a personalized manner, greatly enhancing their overall experience.

Efficient Issue Resolution:

Clear communication supported by Nectar Desk's tools allows agents to quickly understand customer issues and access relevant data. The platform's analytics and reporting

features

enable agents to access historical customer interactions, making it easier to provide accurate solutions. This efficiency in issue resolution contributes to high customer satisfaction.

Multi-Channel Support:

Effective communication is not limited to voice calls. With Nectar Desk, call centers can efficiently manage interactions across various channels, including

email

,

chat

, and

social media

. Consistent and efficient communication across these channels ensures a seamless customer experience, regardless of the contact method.

Real-time Monitoring:

Nectar Desk provides real-time

monitoring

and

reporting

capabilities, allowing supervisors to assess agent performance instantly. This ensures that agents maintain professionalism and adhere to communication standards, leading to improved customer interactions.

Scalability:

Nectar Desk's scalability enables call centers to adapt to changing business needs and call volumes. Effective communication remains a constant, ensuring that as the call center grows or faces fluctuations in demand, it can continue to meet customer needs efficiently.

Data-Driven Insights:

Nectar Desk's analytics tools generate valuable insights from customer interactions. These insights enable call centers to make data-driven decisions, refine communication strategies, and continuously improve the customer experience.

Compliance and Security:

Effective communication also includes adhering to legal and security standards. Nectar Desk provides features to ensure compliance with regulations such as GDPR and HIPAA, safeguarding customer data, and maintaining trust.
Planning Your Small Call Center
1. Identifying Your Objectives and Goals
When setting up a call center, it is very important to define your goals and objectives, as this is important for your work. Your call center's objectives should align with your overall business strategy and reflect the specific outcomes you aim to achieve. Here's why this step is so important:
Clarity of Purpose:

Defining your objectives provides a clear sense of purpose for your call center. It answers the fundamental question of why the call center exists within your organization. Whether it's to boost sales, enhance customer support, conduct market research, or a combination of these, having a well-defined purpose guides decision-making and resource allocation.

Resource Allocation:

Once you've identified your objectives, you can allocate resources effectively. Different objectives may require varying levels of staffing, technology, training, and budget. For example, a call center primarily focused on sales may need more sales-oriented training and tools, while a customer support center may require a robust

CRM

system.

Performance Measurement:

Setting clear goals allows you to establish key performance indicators (KPIs) and metrics that align with your objectives. These KPIs will serve as benchmarks for evaluating the call center's success. For sales, you might track conversion rates and revenue generated, while in customer support, metrics like response time and customer satisfaction scores could be more relevant.

Targeted Training and Development:

Objectives also influence agent training and development programs. Agents must be equipped with the skills and knowledge needed to meet the specific goals set for the call center. Tailoring training to align with these objectives ensures that agents can perform at their best.

Customer Experience:

Your objectives directly impact the customer experience. A call center focused on sales might prioritize upselling and cross-selling, while a customer support center places a premium on issue resolution and

customer satisfaction

. The customer experience should align with your chosen objectives to create consistency and meet customer expectations.

Flexibility and Adaptability:

Clearly defined objectives also allow your call center to adapt to changing circumstances and market conditions. Should your objectives evolve in response to new opportunities or challenges, you can adjust your strategies and resources accordingly.

Alignment with Business Strategy:

Ultimately, your call center's objectives should align seamlessly with your overall business strategy. They should contribute to the achievement of broader organizational goals and complement other departments and initiatives.
2. Selecting Your Target Audience 
Selecting your target audience is a fundamental step in the setup and operation of a call center. It's the process of identifying and defining the specific group of individuals or businesses that your call center will primarily serve. This audience selection is pivotal for several reasons:
Customized Service:

Understanding your target audience allows you to tailor your call center services to their unique needs. Whether your focus is on

B2B

or

B2C

, your audience may have distinct pain points, preferences, and communication channels. By catering to these specifics, you can provide a better and more personalized customer experience.

Efficient Resource Allocation:

Different customer segments may require different levels of support. By knowing your target audience, you can allocate your resources, such as staffing and technology, more efficiently. For instance, if your target audience values quick issue resolution, you can ensure you have enough agents available during peak support hours.

Effective Marketing and Outreach:

Targeted marketing and outreach efforts are more likely to resonate with your chosen audience. You can create marketing campaigns and messaging that address their specific challenges and needs. This increases the likelihood of attracting and retaining customers within your target segment.

Improved Product or Service Development:

Understanding your audience's pain points and feedback can inform product or service improvements. The insights gained through call center interactions can be invaluable in refining offerings to better meet customer expectations.

Enhanced Customer Engagement:

Engaging with your target audience in a way that resonates with them builds stronger customer relationships. This engagement can lead to increased customer loyalty, repeat business, and positive word-of-mouth referrals.

Cost-Efficiency:

Targeting a specific audience can be cost-effective. It allows you to focus your resources where they are most likely to yield results, reducing wasted efforts and expenses on groups that may not be interested in your offerings.

Competitive Advantage:

Knowing your target audience gives you a competitive advantage. It enables you to position your call center as a specialist in serving that particular segment, potentially outperforming more generalized competitors.
To select your target audience effectively, you should conduct thorough market research. This involves analyzing demographics, psychographics, behavior patterns, and industry trends. You can also gather insights from existing customers and competitors.
3. Budgeting and Financing 
To create a successful call center, you need budgeting and funding. A well-structured budget ensures that resources are allocated efficiently and effectively, while securing sufficient funding is essential to cover the initial start-up and maintenance costs. Here's a breakdown of what your budget should include:
Technology Expenses:
Hardware:

Budget for the purchase of computers, headsets, phones, and any specialized equipment required for your call center.

Software:

Include expenses for call center software solutions like

Nectar Desk

, which provides essential features such as

analytics

and

CRM integration

.

Telecommunications:

Plan for monthly fees associated with phone lines,

VoIP

services, and internet connectivity.
Infrastructure Costs:
Office Space:

Account for rent, utilities, and maintenance costs if you're operating from a physical location. Alternatively, budget for remote work infrastructure and equipment.

Furniture and Office Supplies:

Include costs for desks, chairs, office supplies, and any necessary ergonomic equipment.
Staffing Expenses:
Salaries and Wages:

Allocate funds for agent salaries, as well as management and administrative personnel.

Training and Development:

Budget for training programs and materials to ensure your staff is well-prepared.

Benefits:

Consider expenses related to employee benefits, such as health insurance and retirement plans.
Marketing and Outreach:
Advertising: Set aside funds for marketing and advertising campaigns to attract customers or clients to your call center.
Lead Generation: Include expenses for lead generation activities, such as purchasing leads or running online marketing campaigns.
Miscellaneous Costs:
Compliance and Legal Fees: Account for expenses related to regulatory compliance, licenses, and legal consultations.
Maintenance and Repairs: Plan for unexpected repairs or equipment maintenance.
Contingency: Include a buffer for unexpected expenses or emergencies.
Nectar Desk Subscription:
Include the pricing for Nectar Desk's call center software solution. This cost will depend on the number of users and the specific features you require.
Financing:
Determine how you will secure financing for your call center. Options may include personal savings, loans from banks or investors, or grants and incentives available for small businesses.
When creating your budget, it's essential to be realistic and conservative in your estimations. Overestimating expenses and underestimating revenue can help you ensure that you have enough financial cushion to cover unforeseen costs and challenges.
Once your budget is established, you can use it as a roadmap for financial planning and management. Regularly review and adjust your budget as your call center grows and evolves, and always keep a close eye on your financial health to ensure the sustainability and success of your call center operation.
Choosing a Location for Your Call Center 
The choice between establishing a physical, on-site call center or opting for a remote setup is a critical decision for businesses in today's rapidly evolving customer service landscape. Each option has its merits and considerations, making it imperative to weigh the pros and cons before deciding which one aligns better with your organization's needs.
Remote Call Centers 
Remote call centers have gained immense popularity in recent years, primarily due to their flexibility and cost-efficiency. They allow businesses to tap into a global talent pool, as agents can work from virtually anywhere. This opens up opportunities to hire skilled individuals regardless of their geographical location, contributing to a diverse and dynamic team.
However, remote call centers come with their own set of challenges. Effective communication and collaboration among remote agents can be challenging without the right technology solutions. This is where platforms like Nectar Desk come into play. Such tools enable seamless connectivity, ensuring agents can handle calls, access information, and resolve customer issues efficiently from afar.
One of the key advantages of remote call centers is the potential for significant cost savings. Businesses can reduce overhead costs associated with maintaining physical call center facilities, such as office space, utilities, and on-site equipment. This cost efficiency allows companies to allocate resources to other critical areas of their operations, ultimately improving their bottom line.
Additionally, remote call centers often offer agents greater flexibility in terms of work hours. This flexibility can lead to increased job satisfaction and retention rates among agents, as they can better balance their work.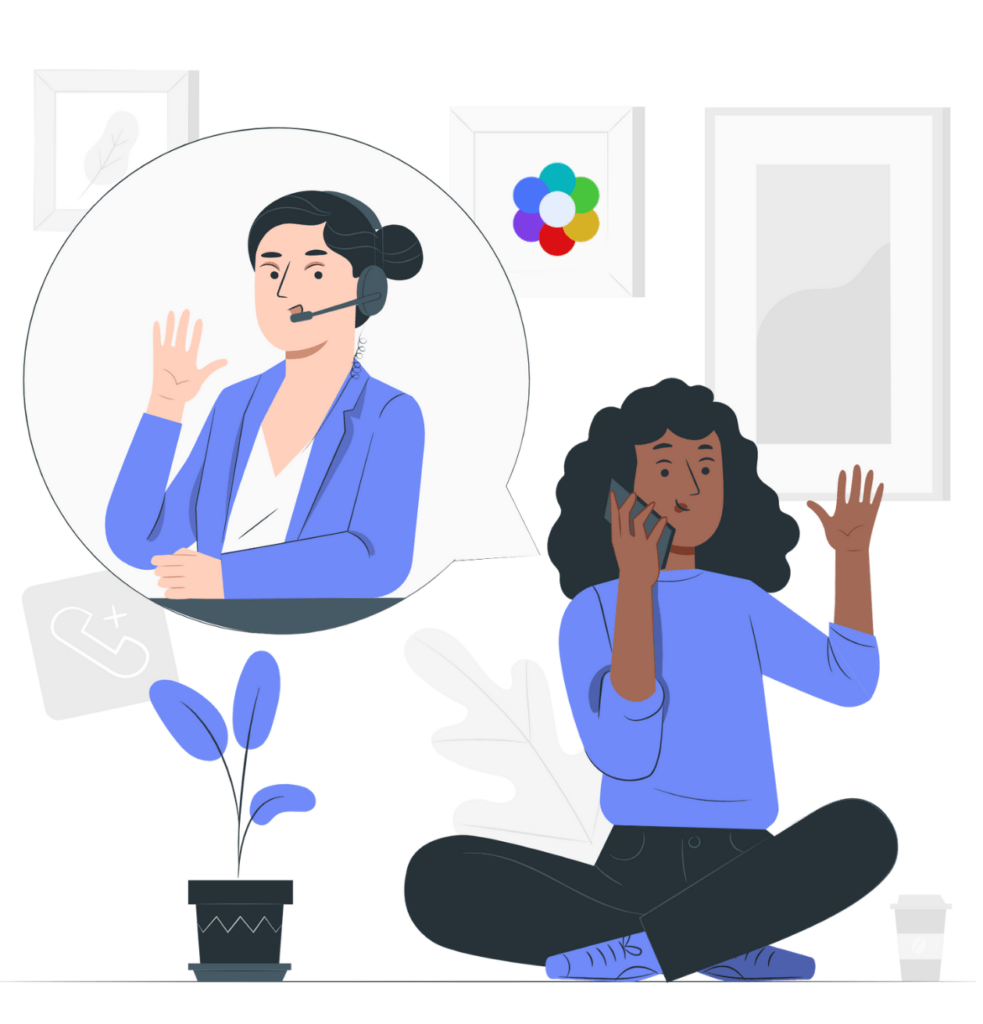 On-Site Call Centers 
On the other hand, on-site call centers offer more control and immediate supervision over your agents. It's easier to maintain a cohesive team culture, provide direct training, and ensure consistent quality of service. In situations where security and data privacy are paramount, on-site centers can provide better control over sensitive information.
However, they often require a significant investment in physical infrastructure, equipment, and maintenance. Additionally, the pool of potential employees may be limited by your location, potentially restricting your ability to access specialized skills or operate around the clock.
The choice between remote and on-site call centers hinges on your business's unique requirements. Remote setups offer flexibility and access to a broader talent pool but demand robust technology solutions like Nectar Desk to ensure seamless operations. Meanwhile, on-site centers provide more control and security but incur higher upfront costs. Ultimately, businesses should carefully assess their priorities, resources, and long-term goals to make the most informed decision.
Technology Essentials For Any Contact Centre
In modern business operations, technology essentials have become instrumental in enhancing efficiency and customer satisfaction. Here are key components that every business should consider:
Telephony Solutions and VoIP:

In the era of digital connectivity, telephony solutions have evolved, with VoIP leading the charge. Investing in the right telephony infrastructure is paramount. Voice over Internet Protocol (

VoIP

) systems, such as the one offered by Nectar Desk, not only provide cost-effective communication but also offer flexibility that traditional phone systems can't match. VoIP enables seamless communication over the Internet, allowing businesses to efficiently manage their calls and adapt to changing communication needs.

CRM and Call Center Software:

Customer Relationship Management (

CRM

) and call center software are indispensable tools for businesses aiming to optimize customer interactions. A reliable call center software solution like Nectar Desk offers a suite of features tailored for this purpose. It includes call routing to ensure calls are directed to suitable agents, Interactive Voice Response (

IVR

) systems for efficient call handling, and CRM integration to streamline customer data management. This integration empowers businesses to track customer interactions, personalize service, and make data-driven decisions to enhance customer satisfaction.

Hardware and Equipment:

Equipping your agents with the appropriate hardware and ergonomic workstations is vital for their productivity and well-being. Headsets with noise-canceling capabilities facilitate clear communication, while computers with sufficient processing power ensure smooth operations. Ergonomic furniture promotes comfort and minimizes the risk of work-related health issues, allowing agents to focus on their tasks without discomfort or distraction. Creating a comfortable and productive workspace is essential for employee satisfaction and, consequently, improved customer service.
Incorporating these technology essentials into your business infrastructure can lead to enhanced operational efficiency, improved customer interactions, and a more comfortable and productive work environment for your agents. As technology continues to evolve, staying up-to-date with these essentials ensures that your business remains competitive and capable of meeting the evolving needs of your customers.
Hiring and Training Your Agents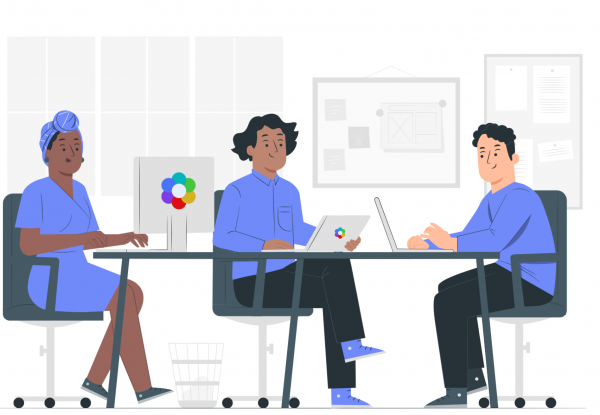 Effective hiring and training are pivotal aspects of building a successful call center operation. These critical steps ensure that your agents are equipped to provide outstanding customer service and uphold your business's reputation.
Recruiting the Right Talent: To build a strong foundation for your call center, it is imperative to recruit agents who possess specific qualities. Look for individuals with exceptional communication skills, as clear and empathetic communication is the cornerstone of customer satisfaction. Agents should have the ability to handle a wide range of customer inquiries professionally, addressing issues and resolving concerns efficiently. The right talent can make a significant difference in delivering exceptional customer experiences.
Training Your Call Center Agents: Once you've identified the right candidates, it's crucial to provide them with comprehensive training. This training should cover various aspects, including a deep understanding of your products or services. Agents should be well-versed in your call center's procedures and protocols to ensure consistency in customer interactions. Furthermore, training on how to effectively use Nectar Desk's features is essential. Proficiency in the software will enable your agents to manage calls efficiently, access customer information quickly, and provide timely and accurate responses.
Implementing Quality Assurance: To maintain and continually improve customer service quality, implementing quality assurance processes is essential. Regular monitoring and evaluation of agent performance are integral to identifying areas for improvement and recognizing exceptional service. Nectar Desk's reporting and analytics tools can be valuable in this regard, enabling you to track key performance metrics such as call resolution times, customer satisfaction scores, and call abandonment rates. These insights can inform training and coaching efforts, ensuring that your agents consistently meet or exceed customer expectations.
Hiring and training are essential components of building a successful call center operation. Recruiting agents with the right skills and qualities, providing comprehensive training, and implementing quality assurance processes all contribute to delivering exceptional customer service. By investing in your agents' development and leveraging tools like Nectar Desk, you can create a call center team that excels in meeting customer needs and enhancing your business's reputation.
Compliance and Regulations in Call Centers
One of the most important aspects of your call center is compliance and regular regulations, especially in the area of data protection and privacy. Maintaining adherence to both local and international regulations is not only a legal obligation but also a fundamental aspect of safeguarding your customers' sensitive information and ensuring the trust and loyalty of your clientele.
Understanding Legal Requirements
To navigate the complex web of legal requirements, businesses need to stay well-informed about the regulations that apply to their operations. This includes local laws that govern business practices, as well as international standards, especially in the context of data privacy. Ignoring or failing to comply with these regulations can result in severe consequences, including hefty fines and reputational damage.
Data privacy laws, such as the European Union's General Data Protection Regulation (GDPR) and the California Consumer Privacy Act (CCPA), have introduced stringent requirements for handling personal data. These regulations require businesses to obtain informed consent for data collection and provide individuals with the right to access and delete their data. Businesses need to stay and implement robust security measures to protect sensitive information. Non-compliance can lead to substantial financial penalties, making it crucial for organizations to understand and adhere to these legal requirements.
Data Security and Privacy Compliance
Nectar Desk offers valuable tools and features to assist businesses in achieving data security and privacy compliance. By leveraging Nectar Desk's security features, organizations can create a fortified environment for customer data. These features encompass encryption protocols, access controls, and secure data storage, all designed to mitigate risks associated with data breaches and unauthorized access.
Safeguarding customer data is not just about implementing the right technology; it's also about cultivating a culture of data privacy within your organization. Training your staff on data handling practices and ensuring that they understand the importance of compliance is equally critical. Regular audits and assessments of your data security measures can help identify potential vulnerabilities and ensure ongoing compliance.
Compliance with legal requirements, especially data security and privacy regulations, is non-negotiable for businesses in today's data-driven world. Understanding the intricacies of these regulations and using tools like Nectar Desk to fortify your data security infrastructure are essential steps in protecting your customers' sensitive information and maintaining their trust. Compliance not only shields your business from legal consequences but also fosters a reputation for responsible and ethical data-handling practices.
Setting Up Workflows
Setting up workflows, designing call scripts, creating call routing strategies, and defining key performance indicators (KPIs) are essential components of running an efficient and customer-centric call center. These elements collectively contribute to improved customer service, streamlined operations, and better overall performance.
Designing Call Scripts
Call scripts serve as the foundation of effective customer interactions. They provide agents with a structured framework for handling calls while ensuring consistency in messaging and compliance with company standards. However, it's crucial to strike a balance between a scripted approach and allowing room for personalization. Agents should be trained to adapt scripts to individual customer needs, fostering a more genuine and personalized interaction.
Creating Call Routing Strategies
Efficient call routing is critical to ensure that customers are connected with the most appropriate agents swiftly. Nectar Desk's call routing capabilities enable customization based on various factors like agent skills, availability, and customer profiles. By intelligently routing calls, you can minimize wait times, increase first-call resolutions, and enhance the overall customer experience.
Defining Key Performance Indicators (KPIs)
KPIs are vital in assessing the success and efficiency of your call center. By establishing clear KPIs, you can measure and track performance in real-time. Some essential KPIs for a call center include response time (how quickly calls are answered), first-call resolution (resolving issues on the first call), and customer satisfaction scores (measuring customer happiness with the service provided). Tracking these KPIs allows you to identify areas that require improvement and make data-driven decisions to enhance overall performance.
In summary, setting up workflows, designing effective call scripts, creating intelligent call routing strategies, and defining KPIs are integral to the success of a call center. These elements, when implemented and managed effectively, can result in higher customer satisfaction, increased efficiency, and improved agent performance. Regular monitoring and adaptation based on performance metrics will help ensure your call center continues to meet customer expectations and business objectives.
Customer Experience and Satisfaction
Customer experience and satisfaction contribute greatly to business growth, and what's more, they help you improve the quality of service, handle customer feedback and complaints faster and more efficiently, and make customer-centricity a reality.
Focusing on Customer-Centric Approach
Prioritize Customer Satisfaction:

Place customer satisfaction at the forefront of your call center's goals. Recognize that happy customers are more likely to remain loyal and refer others to your business.

Active Feedback Collection:

Actively seek feedback from customers through various channels such as post-call surveys, email surveys, or interactive voice response (IVR) systems. Make it easy for customers to provide feedback.

Continuous Improvement:

Use the feedback received to identify areas for improvement. Analyze common pain points and complaints, and take proactive steps to address them. Regularly review and adapt your processes to meet changing customer needs and expectations.

Agent Training:

Train agents to be empathetic, attentive, and solution-oriented. Ensure they understand the importance of a positive customer experience and have the skills to deliver it.

Personalization:

Encourage agents to personalize interactions based on customer history and preferences. Tailor solutions to meet individual needs whenever possible.
Handling Customer Feedback and Complaints
Call Recording:

Leverage Nectar Desk's

call recording

feature to capture customer interactions. This can be a valuable resource for assessing the quality of calls, identifying training needs, and resolving disputes.

Data Analysis:

Use call recording and reporting features to analyze customer interactions. Look for patterns in customer complaints or issues that frequently arise. This data can guide process improvements and agent training.

Prompt Resolution:

Address customer complaints promptly and efficiently. Ensure that your agents have access to the necessary information and tools to resolve issues in real-time. Fast resolutions can turn a negative experience into a positive one.

Root Cause Analysis:

Don't just address the symptoms; dig deeper to identify the root causes of recurring issues. By addressing underlying problems, you can prevent similar complaints from arising.

Feedback Loop:

Keep customers informed about the actions you've taken in response to their feedback or complaints. Demonstrating that you value their input and take it seriously can enhance trust and satisfaction.
Customer-centric approach and effective handling of customer feedback and complaints are essential for creating a positive customer experience. By continuously seeking feedback, making improvements, and promptly addressing issues, you can build strong customer relationships and drive long-term success for your call center. Nectar Desk's features can be powerful tools in this endeavor, helping you analyze and enhance your customer interactions.
Monitoring and Analytics of Call Center Performance
To optimize your call center, you need monitoring and analytics. By using Nectar Desk's real-time monitoring tools and data analytics to improve performance, you can increase agent efficiency, and customer satisfaction, and achieve operational excellence.
Real-time Monitoring Tools:
Nectar Desk's real-time monitoring tools offer invaluable insights into agent performance and call center operations. Here's how they can benefit your organization:
Agent Performance Tracking:

Keep a close eye on agent activity, such as call handling times, call volume, and availability.

Real-time dashboards

provide immediate visibility into individual and team performance.

Quality Control:

Monitor live calls to assess agent adherence to

scripts

, compliance with company policies, and the quality of customer interactions. Intervene when necessary to provide coaching or guidance to agents.

Queue Management:

Monitor

call queues

in real-time to ensure that customers are not kept waiting for extended periods. Distribute calls efficiently and make adjustments based on demand.

Proactive Issue Resolution:

Identify and address issues as they arise, rather than waiting for them to escalate. Real-time monitoring enables quick response to customer complaints or concerns.
Data Analytics for Performance Improvement:
Data analytics is a powerful tool for identifying trends and making informed decisions to improve call center operations:
Call Data Analysis:

Analyze historical call data to identify peak call times, call volume trends, and popular call reasons. Use this information to allocate resources more effectively and plan for staffing needs.

Customer Feedback Analysis:

Extract insights from customer feedback, surveys, and complaints. Identify recurring issues or pain points and take proactive steps to address them.

Performance Metrics:

Track key performance indicators (KPIs) such as

first-call resolution

, average handling time, and customer satisfaction scores. Analyze trends and set benchmarks for improvement.

Agent Training:

Identify areas where agents may need additional training or support. Data-driven insights can help tailor training programs to address specific weaknesses.

Process Optimization:

Use analytics to streamline call center processes. Identify bottlenecks or inefficiencies and implement changes to enhance overall efficiency

Predictive Analytics:

Implement predictive analytics models to forecast call volume, agent workload, and customer needs. This can assist in proactive resource planning.
Nectar Desk's real-time monitoring tools and data analytics capabilities provide a comprehensive solution for call center optimization. By continuously monitoring agent performance and analyzing call data and customer feedback, you can make data-driven improvements, enhance the customer experience, and drive overall operational excellence in your call center. This proactive approach is essential for staying competitive and meeting the evolving needs of your customers.
Scaling and Growth of Your Call Center
Scaling and sustaining growth are essential for any business, especially for a small call center. Nectar Desk provides valuable tools and options for scaling your call center operations effectively.
Scaling Your Small Call Center:
Flexible Scalability: Nectar Desk offers scalable solutions that allow you to easily adjust the size of your call center to meet changing demands. Whether you need to add more agents or expand your service offerings, the platform can accommodate your growth.
Resource Planning: As your business expands, carefully plan your resource allocation. Consider factors such as increased call volume, agent training, and infrastructure needs. Nectar Desk's tools can assist in forecasting and managing these resources efficiently.
Automation: Implement automation features to streamline processes and handle routine tasks, reducing the need for additional staff as your call center grows. Automation can help maintain service quality while managing increased workloads.
Analytics and Insights: Continuously monitor key performance indicators (KPIs) to assess the impact of growth on your call center's efficiency and customer satisfaction. Use data-driven insights to make informed decisions and optimize operations.
Exploring Future Expansion Opportunities:
Embrace Emerging Technologies: Stay informed about the latest trends and emerging technologies in the call center industry. Consider incorporating tools like artificial intelligence (AI), chatbots, and advanced analytics to enhance efficiency and customer experience.
Multi-Channel Support: As customers increasingly prefer various communication channels, explore options to expand your services beyond traditional voice calls. Consider adding chat, email, social media, and other channels to meet customer preferences.
Remote Work: Assess the feasibility of remote work options for your agents. This can help tap into a broader talent pool and provide flexibility in scaling your workforce.
Global Expansion: If your business goals include international expansion, research, and plan for the specific challenges and opportunities that come with serving customers in different regions or languages.
Customer-Centric Innovation: Continuously innovate with a focus on improving the customer experience. Implement features like self-service options, personalization, and proactive problem-solving to meet evolving customer expectations.
Partnerships and Integrations: Collaborate with other service providers or integrate with complementary platforms to expand your service offerings and create more value for your customers.
Scaling and growth are essential for the long-term success of your small call center. Nectar Desk's scalability options and the willingness to explore expansion opportunities, stay updated on industry trends, and leverage technology, will help you adapt to changing market dynamics and provide exceptional service to your customers as you grow.
Challenges and Solutions in Customer Support Service 
Small call centers often face several common challenges that can affect their efficiency and overall success. These include staff turnover, technology failures, and customer complaints. However, with the right strategy, these issues can be effectively overcome.
Employee turnover is a common problem in small call centers. High turnover rates can lead to increased recruitment and training costs, as well as lower productivity and customer satisfaction. To solve this problem, it is important to create a positive work environment where employees are valued and supported. Offer competitive compensation packages, provide opportunities for professional growth, and foster a strong corporate culture that promotes employee engagement and satisfaction. Regular feedback sessions and open lines of communication can also help resolve issues before they lead to turnover.
Technological failures can disrupt call center operations, leading to agent frustration and customer dissatisfaction. To mitigate this problem, call centers should invest in reliable and robust technology solutions. Regularly update and maintain software and hardware to minimize the risk of technical issues. Also, provide comprehensive training for your operators so they can troubleshoot and resolve common technology-related issues on their own. Having a dedicated IT support team or outsourcing IT services can also be helpful to quickly resolve technical issues when they arise.
Customer complaints are inevitable in any call center, but how you handle them can have a significant impact on customer satisfaction. Implement a robust customer feedback and complaint management system. Make sure your agents are well-trained to handle customer complaints with empathy and efficiency. Encourage a culture of continuous improvement by analyzing customer feedback and using it to identify areas for improvement in your processes, training, and customer service.
Utilizing resources such as Nectar Desk's help desk and customer service can help you overcome these challenges. Leverage their expertise to resolve issues quickly and efficiently. They can provide guidance on how to optimize your call center's performance, implement best practices, and effectively resolve technical issues.
Small call centers can overcome common challenges by focusing on employee retention, investing in reliable technology, and implementing effective complaint management strategies. Leveraging the support and expertise of partners like Nectar Desk can further enhance their ability to address these issues, ultimately leading to higher customer satisfaction and operational efficiency.
9 Steps to Start Your Small Call Center
So, follow this plan when organizing your call center: 
Determine the purpose of the call center and its place in the overall business structure, as well as which communication channels should be used. 

When budgeting for the call center, consider the type of call center (internal or virtual), the approximate number of employees, and the required infrastructure and software. 

Create an organizational structure for the call center and draw up portraits of the required employees. Clearly define what tasks the operators will perform, and what skills and competencies they need, and reflect this in the job description. 

Calculate the number of employees you need to hire (the number of operators directly depends on their duties, work schedule, and expected workload). Start the hiring procedure. 

Plan training, which should cover not only the logic of call processing, sales, and consulting techniques but also training in working with equipment and software. 

Choose the necessary technologies and decide on an IP telephony provider and an Internet provider. 

Create call center processes and procedures (including customer service standards, call scripts, and quality control procedures), and select important metrics and KPIs that you will regularly monitor to understand the performance of employees and the call center. 

Provide the call center software vendor with a description of the necessary call distribution logic, voice menu configuration, IP telephony settings, and other information to set up and run the call center. 
Some of the steps described in this plan can be performed in parallel, including using the advice of a vendor or independent experts. Having an idea, a carefully calculated budget, and a business plan, you can turn it all into reality and open a call center. Building a call center will pay off by increasing your business revenue.
Conclusion 
Starting a small call center is a strategic move to enhance customer interactions and support. With careful planning, technology solutions like Nectar Desk, and a customer-centric approach, you can establish a successful operation that meets and exceeds your business goals.
Nectar Desk is not just software; it's your partner in this journey. Its feature-rich platform streamlines operations enhances agent performance, and elevates customer satisfaction.
Implementing Nectar Desk's call center software enables businesses to streamline operations, including routing, monitoring, and analytics, for a seamless customer experience. With these tools, even small call centers can excel in customer service, gaining a competitive edge. Start with Nectar Desk today to transform your small call center into a powerful asset for exceptional customer experiences and business success.