Top 10 Recruiting Firms in Canada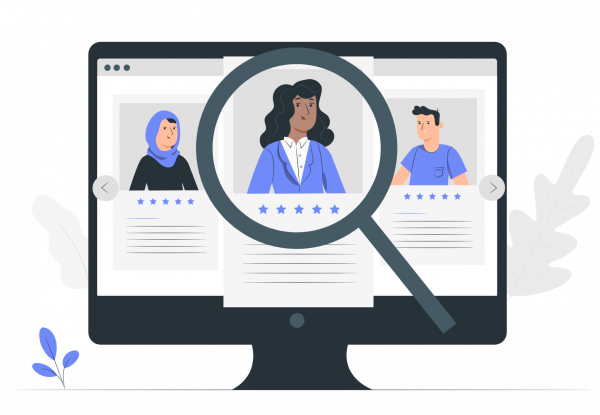 Recruitment agencies help companies find and hire suitable candidates for open positions. They typically specialize in a particular industry or job category and are often hired by employers to assist in the recruitment process.
Recruitment agencies provide a range of services to employers, including posting job openings, screening candidates, and scheduling interviews. They may also provide additional services such as background checks and reference checks. Some staffing agencies also provide temporary staff or contract workers for short-term projects.
In exchange for their services, staffing agencies usually charge a commission based on a percentage of the candidate's salary. This commission is usually paid by the employer and can vary depending on the complexity of the recruitment process and the level of the position the candidate is applying for.
Candidates can also use the services of recruitment agencies to help them find a job that matches their skills and experience. In this case, the recruitment agency acts as an intermediary between the candidate and the potential employer, helping the candidate find a suitable position.
The Overview of Canadian Recruiting Agencies
Recruitment agencies, also known as staffing agencies or recruiting agencies, are companies that specialize in finding and hiring employees for other companies. These companies act as an intermediary between job seekers and employers and offer a variety of services such as job posting, resume screening, candidate interviews, skill checks, and background checks.
Recruitment agencies can be divided into several types depending on their focus and specialization. For example, some companies specialize in executive hiring, while others focus on recruiting or specific industries such as healthcare or technology. In addition, a recruitment agency can be a large multinational company or a small boutique firm catering to a niche market.
Employers for a variety of reasons, including saving time and resources in the recruitment process, accessing more qualified candidates and receiving expert advice on recruiting best practices and market trends. For job seekers, working with a recruitment agency can give them access to a wider range of job opportunities and make the job search process more efficient.
It is important to note that recruitment agencies usually charge a fee for their services, which can vary depending on the type of service provided and the level of the hired candidate.
Recruiting is very important these days for several reasons:
Labor market competition. Advances in technology and the globalization of labor markets have made it possible to find a job anywhere in the world. This has made the labor market more competitive. Companies that want to attract the best candidates have to spend more time and effort on finding and recruiting qualified employees.
 The growing importance of company culture: Today's employees want not only a job but also an organization with a specific mission, values, and culture. The hiring process should be designed to select candidates who meet these requirements.
Technological advances: Various technologies such as artificial intelligence and machine learning can now be used to automate hiring. This allows companies to increase the efficiency of the recruitment process and reduce costs.
The importance of diversity. The importance of diversity in organizations has increased in recent years. Companies that strive to increase the diversity of their workforce are likely to be more successful in the future. Hiring processes should be designed to attract candidates of different nationalities, genders, age groups, etc.
Top 10 Canadian Recruiting Firms
And now let`s have a look at the best recruiting companies that have achieved incredible success:
Date of foundation: 2019
Location: Ottawa, Canada- head office, and offices in Zhytomyr, Ukraine,
Kishenev, Moldova, Warsaw, Poland.
Industries served by Staff Nash:  IT, financial, engineering, biotech, manufacturing, medical.
Staff Nash is one of the leading recruitment agencies that provides tailor-made recruitment strategies and IT staffing solutions that facilitate your access to high-caliber professionals instrumental in achieving business excellence.
The Staff Nash team is ready to take your business to the next level.
Date of foundation: 2001
Location: Calgary, Toronto, Vancouver, Canada. Several locations in the USA.
Specialized industries: IT, engineering, government, healthcare, sales, accounting and finance, outsourcing.
Insight Global is Canada's leading recruitment agency serving a wide range of industries. Since its founding in 2001 as an entrepreneurial start-up, Insight Global has grown into a large, purpose-driven company with over 60 offices across the US and Canada.
Insight Global builds real relationships between clients and consultants, not just providing potential talent to other companies.
Date of foundation: 1997 (Temporary Human Resources, Randstad Engineering itself was established in 1975)
Location: Multiple locations in Canada and the US.
Specialty Industries: IT, Accounting & Finance, Call Centers, Human Resources, Engineering, Healthcare, Life Sciences, Industry, Marketing, Legal, Office & Management.
Randstad is one of the leading recruitment agencies in the world with a total revenue of $21.84 billion in 2020. Randstad's position as a world leader in recruitment is a testament to the high quality of Randstad's services and the effectiveness of the recruitment and selection process.
Whether the position is permanent, temporary, or both, Randstad ensures that the client has the talent they need.
Date of foundation: 1983
Location: Multiple locations in Canada, Europe, the US, and Asia Pacific.
Specialized Industries: Consumer & Industrial Products, E-Commerce & Distribution, Government Services, Life Sciences, Transportation, Energy, Construction, and Healthcare.
Aerotek has been a leading provider of HR solutions for over 30 years across industries. Regardless of the sector they currently operate in, this resilient talent pool is always looking to partner with great talent and great companies, and vice versa.
As a testament to Aerotek's high level of service, ClearyRated has awarded the company the Best of Staffing Diamond Award for the fifth consecutive year in both customer satisfaction and staff satisfaction.
Date of foundation: 2001
Location: Multiple locations in the US and Canada
Specialized industries: digital marketing, creative, managed services, in-house development.
As the name suggests, Creative Circle is a recruitment agency that values creativity, individual diversity, and talent.
For over 20 years, this recruitment agency has served clients ranging from boutiques and up-and-coming startups to Fortune 500 companies.
Date of foundation: 1964
Location: Multiple locations in the US and Canada
Specialized industry: finance, other industries in general
AppleOne's motto is "Humanize and Hire Human Resources."
Thus, this method of hiring a staffing agency ensures that the employees we offer to our clients undergo a rigorous background check that allows us to communicate on a personal level. With AppleOne, employees are matched with companies that match their career goals, and companies are assigned employees that match their talent and skill requirements.
Date of foundation: 1989
Location: Toronto, Canada, and several locations in the US.
Specialized industry: IT
Motion Recruitment is a trusted company that is at the forefront of the IT recruitment industry.
In January 2022, we also acquired MATRIX, an IT recruiting company.
Motion Recruitment is a well-known name in the IT industry providing clients with recruiting, managed staffing, direct recruitment, and VP or senior management position search solutions.
Date of foundation: 2000
Location: Canada, Quebec, Toronto. Several offices in the US and Asia. Dublin, Ireland; Gordon, Australia; London, England
Specialty Industries: Aerospace & Defense, Financial Services, Manufacturing & Engineering, Pharmaceuticals & Life Sciences, Information Technology, Retail & Distribution, Telecommunications, Public Sector.
In addition, Diversity Business has ranked USTECH solutions as the best business in the US since 2011.
This multidisciplinary talent provider has 20% of Fortune 500 companies as clients.
USTECH Solutions is a global diversity provider that uses a combination of technology, talent, and a relentless pursuit of excellence to provide talent solutions to customers.
This certified Minority Business Enterprise prides itself on diversity as a core part of its corporate culture.
Date of foundation: 2015
Location: Vancouver, Canada. New York, USA. London, Great Britain. Warsaw Poland
Specialized industry: IT
Devs_Data is a boutique software development agency that also offers solutions for IT staff through an extensive network of over 20,000 pre-vetted software engineers. Since its founding in 2015, Devs_Data has satisfied over 50 customers worldwide.
In addition to top-notch software developers, this technology company also offers talent acquisition solutions for machine learning engineers, big data engineers, data scientists, Javascript engineers, UX/UI designers, and product managers.
Date of foundation: 1996
Location: Toronto, Canada
Specialized industries: information technology, cabling, security, fire and life safety, engineering, human resources, sales and business development, accounting and finance, and legal services.
ARES is one of the leading providers of HR solutions in Canada with an extensive network of contractors, temporary workers, and in-house professionals.
We provide quality staffing solutions that fit your budget, meet regulatory requirements, and deliver on time. ARES service areas include contract recruitment, direct recruitment, and back office.
Takeaways
So, recruitment firms can be useful for both employers and job candidates. They can help employers to attract and select candidates efficiently, as well as reduce the cost of finding and hiring new staff. On the other hand, for job seekers, recruitment firms can provide access to a wide range of job openings, help prepare for interviews, and increase their chances of success in the hiring process.
In addition, recruitment firms usually have extensive experience in hiring and knowledge of labor market trends, which allows them to help employers and job candidates avoid mistakes in the hiring process and obtain better working conditions.