Nectar Desk + Shopify
Best Phone System and Call Center Software for Shopify
Nectar Desk is a reliable and up-to-date SaaS solution for handling inbound and outbound calls with a set of useful features for reporting and analytics. We deliver comprehensive call center software that can be set up in minutes and will be a great integration to your Shopify account.
The integration takes only a few clicks and provides you with an avalanche of new possibilities to improve your customer service and outcomes. Scroll down and learn more about how to take your call center to the next level together with Nectar Desk and Shopify integration.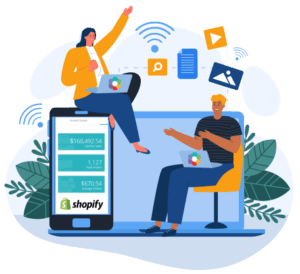 Full contact center functionality inside Shopify.
Shopify is the leading cloud-based, multichannel commerce platform designed for small and medium-sized businesses. The software provides tools to design, set up, and manage their stores across multiple sales channels, including web, mobile, social media, marketplaces, brick-and-mortar locations, and pop-up shops.
Thanks to the integration with Nectar Desk, the Shopify users boost their work productivity and perform much more efficiently.
Personalize Every Call
Shopify and Nectar Desk integration will skyrocket employee productivity in your call center and allow them to provide unbeatable customer service. Nectar Desk will display each caller's Shopify history and personal details when their call is connected. Agents will be able to use this history and information to quickly build a rapport and provide a better customer service experience. Everything is at hand each time it is needed. You can easily gain the loyalty of your clients and grow your business together with Shopify and Nectar Desk Call Center Software in the Cloud.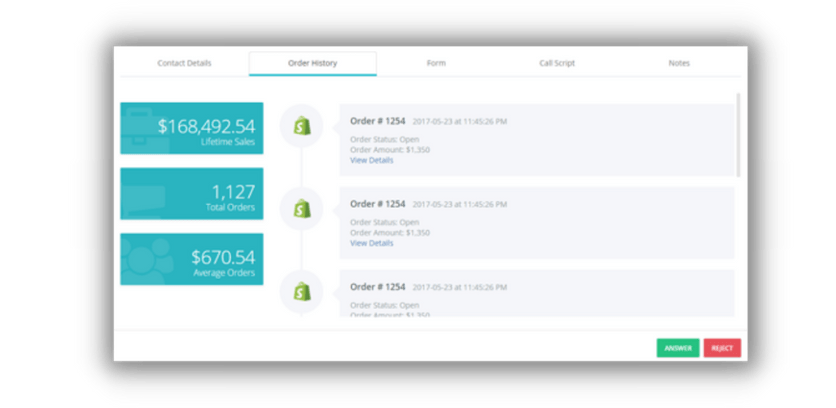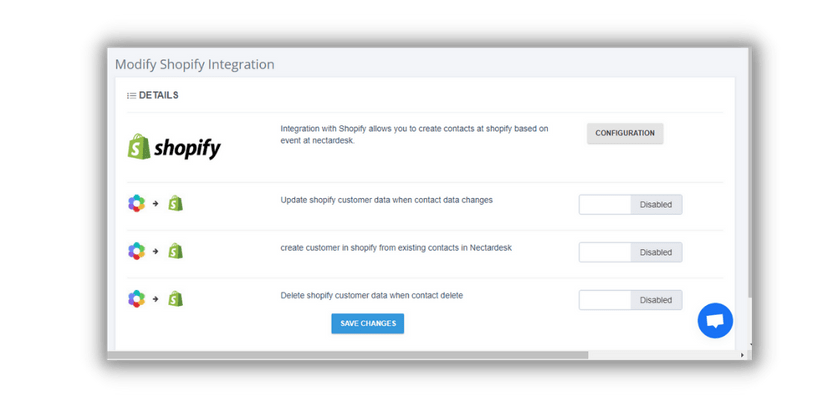 Increase Staff Productivity
Jumping back and forth from program to program wastes the valuable time of your employees. It is possible to remove that gap with Nectar Desk's Shopify call center integration, and your agents can perform all their tasks without having to leave their Nectar Desk application. Its automated workflows remove the requirement to manually input data into different programs. You can save resources and reduce errors by causing individual Nectar Desk events to trigger Shopify actions. One set-up, it's all happening automatically.
Individualize Sharing of Important data
Nectar Desk automatically matches numerous levels of data from Shopify to Nectar Desk, and vice-versa. This gives your staff the assurance all their data is current, accurate, and will allow them to meet your customer's expectations. You can also pick and choose what information is shared between Nectar Desk and Shopify, to meet your unique set of call center requirements. When your programs are filled with the exact details your agents require, they are able to direct their attention back to serving their clients.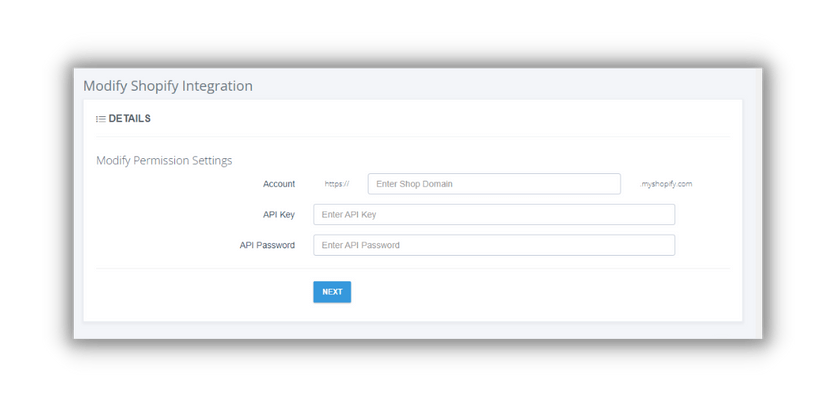 Integrate Nectar Desk with Shopify Right Now
You can easily configure the Nectar Desk Shopify assimilation. You won't need to call your IT guy, as there is absolutely no coding or programming required. You will require your Shopify credentials, and you can be set-up almost immediately:
Get your Shopify credentials. Access your "Apps" page in your Shopify account, where you can create a new private app. Copy both the API Key and Password.
Activate the Nectar Desk Shopify Integration. Access your Nectar Desk application, and use your Shopify credentials, API Key, and Password. It's that simple!
Create your automated tasks. In Nectar Desk, create the specific Shopify events that will be triggered once certain actions have been taken in Nectar Desk.
Begin making and accepting calls! All set. You can now make and accept calls in Nectar Desk, or use the click-to-call feature through Shopify.
Get this integration and 50+ features for just $50 per month!
Learn more about the Nectar Desk Pricing here.