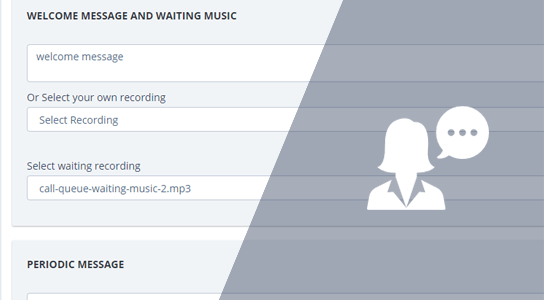 Call Center Ticketing
Build strong customer relationships
Increase the speed of agents answering up to 3 times
Don't miss any client request
Call Center Ticketing service proffers a seamless and proactive way of tracking and monitoring communications with individual clients. It stacks all conversations in one place thus allowing call reps to act on the most urgent tickets.
Nectar Desk provides out-of-the-box ticketing solutions that act as a repository for all clients' requests. Agents from their helpdesks can tap on this query handler to respond to queries based on their urgency, time and value.
The call center ticket software converges all communication channels into a single place. Whether requests are from emails, social media handles or the website's chat system, ticketing software organizes them for easy access. The Nectar Desk software permits CTI integration thus it effortlessly works with IVR, ACD, auto dialers and CRM systems.
---
Call Center Ticketing Software Advantages
No Long Call Queues Anymore
The ticketing system leverages a queue scheme that works together with auto dialers and ACD to channel active lines to free agents. Calls are handled based on their priority, and the ACD uses CRM data to route calls to right helpdesks. The all process shortens call queues.
---
No Worry When Call Volumes Upsurge
During peak call hours, the number of calls may overwhelm the number of available agents. Ticketing software gives an insight of when the business expects a high tidal wave of calls. Managers can use the information for cross-selling and upselling, hiring on-demand agents, scheduling times for call barging/whispering, etc.
---
AI for Automatic Query Handling
Nectar Desk call center ticketing software have AI capabilities that guide the customer through help options before finally reaching out to the agent for the call. Basic and common requests can be handled by the automated query handling capability.
---
Multichannel & Omnichannel Support
The ticketing software for call centers ensures that all clients connecting to the enterprise via various channels are attended to on time.
---
Measurable KPIs
With the ticketing tool in place, supervisors can include KPIs that measures call volumes, call rates, FCRs, upselling campaign returns, etc. Analyzing the metrics help managers implement ad hoc and long-term measures to enhance productivity.
---
Better Scheduling Process
Ensuring smooth workflow, managing staffing costs and efficiently managing on-demand employees boils down to task scheduling. The ticket tool gives a glimpse of workflow volumes and a rough idea of when to expect insurgence of calls and messages.
---
Quantitative Analytics & Reporting
The reporting ticketing system gives managers a highlight of activities in query handlers. Managers can use the data to develop more adaptive, robust and practical staff training systems.