What is a Customer-Centric Approach?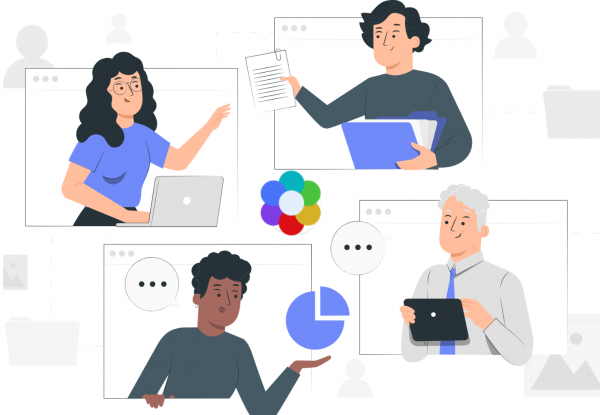 In today's competitive business landscape, companies are increasingly recognizing the pivotal role that customer satisfaction and loyalty play in their success. One of the most effective ways to achieve this is by adopting a customer-centric approach, especially in call centers. A customer-centric approach revolves around placing the customer's needs, preferences, and satisfaction at the core of every business decision and interaction. This approach entails tailoring products, services, and processes to meet individual customer requirements, thereby fostering stronger relationships and enhancing overall customer experience.
Defining Customer-Centric Approach
A customer-centric approach is a business philosophy that places customers at the core of all decisions and strategies. It entails understanding and addressing the unique needs and preferences of customers to create valuable, personalized experiences. In a customer-centric approach, every aspect of a company's operations, from product development to marketing and customer service, is aligned to enhance customer satisfaction and loyalty.
At its heart, a customer-centric approach involves actively listening to customers and using their feedback to drive improvements. This might mean conducting market research, and surveys, and engaging in direct conversations to gather insights into customer desires, pain points, and expectations. By truly understanding customers' challenges and desires, companies can tailor their offerings to meet these specific needs, resulting in products and services that resonate more deeply.
The customer-centric approach recognizes that customers' preferences can evolve, and thus, companies must be agile and adaptive. It involves continuously refining and innovating based on changing customer behaviors and market trends. This adaptability not only ensures relevance but also fosters long-term customer relationships.
One of the cornerstones of a customer-centric approach is exceptional customer service. This means being responsive, empathetic, and going the extra mile to resolve issues and exceed expectations. By prioritizing customer satisfaction, companies can cultivate a loyal customer base that not only returns but also advocates for the brand, essentially becoming ambassadors.
In the age of social media and online reviews, a single customer's experience can significantly impact a company's reputation. A customer-centric approach mitigates this risk by ensuring that positive customer experiences are the norm. Satisfied customers are more likely to share their positive experiences, which can lead to organic growth through word-of-mouth and online recommendations.
A customer-centric approach goes beyond merely selling products; it's about creating a holistic customer experience that fosters loyalty, advocacy, and sustained business success. It requires deep understanding, adaptability, and a commitment to continuously improving customer interactions across all touchpoints.
Shifting the focus to customer needs represents a fundamental change in how businesses operate and succeed. This paradigm revolves around understanding, prioritizing, and catering to the ever-evolving requirements of customers. In contrast to product-centric approaches, where companies primarily emphasize their offerings, a customer-needs-focused strategy places customer needs and satisfaction at the forefront.
To effectively shift focus, businesses must embrace several key principles:
Empathetic Understanding: A customer-needs-focused approach begins by truly comprehending the challenges, desires, and pain points of the target audience. This involves active listening, conducting market research, and engaging in direct interactions to gather valuable insights.
Personalization: Each customer is unique, and their needs are often specific. Tailoring products, services, and interactions to align with individual preferences showcases a commitment to delivering genuine value.
Adaptability: Customer needs are not static. They evolve with technological advancements, social trends, and changing circumstances. Embracing change and adapting offerings accordingly ensures ongoing relevance.
Transparent Communication: Building trust through transparent communication is crucial. Businesses should openly communicate about their offerings, pricing, and policies to foster positive relationships.
Continuous Improvement: Regularly reassessing and refining strategies based on customer feedback and market shifts is integral. This iterative process drives innovation and sustains long-term success.
Holistic Experience: The customer journey encompasses every interaction, from pre-purchase research to post-purchase support. Ensuring a seamless, positive experience at every touchpoint fosters customer loyalty.
Employee Engagement: Employees are pivotal in delivering a customer-needs-focused approach. Companies should empower and educate their workforce to align with the customer-centric vision.
Value Delivery: Demonstrating the value of products and services in solving customer problems is central. Highlighting how offerings meet specific needs reinforces customer loyalty.
Long-Term Relationships: A customer-needs-focused strategy aims to create lasting relationships rather than one-time transactions. Repeat business and customer advocacy result from consistently exceeding expectations.
Data Utilization: Leveraging data analytics allows businesses to gain deeper insights into customer behavior, enabling informed decision-making and more accurate predictions of future needs.
In a world where customers have abundant choices and the ability to share their experiences widely, shifting the focus to customer needs is not just a strategy; it's a survival imperative. By embracing this approach, businesses can build strong, loyal customer bases, differentiate themselves in competitive markets, and position themselves for sustained growth in the long run.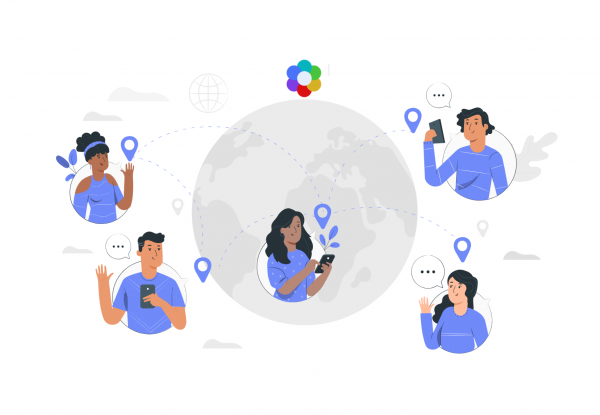 Benefits of Adopting a Customer-Centric Approach
Adopting a customer-centric approach offers a range of benefits that can positively impact a business's success, reputation, and overall sustainability. Here are some of the key advantages:
Enhanced Customer Satisfaction: Prioritizing customer needs leads to products and services that better align with their preferences and requirements, resulting in higher levels of customer satisfaction and reduced churn.
Loyalty and Repeat Business: When customers feel understood and valued, they are more likely to remain loyal and make repeat purchases. This loyalty contributes to a consistent revenue stream and reduces the cost of acquiring new customers.
Positive Word-of-Mouth: Satisfied customers often become brand advocates, sharing their positive experiences with friends, family, and on social media. This organic word-of-mouth marketing can significantly enhance brand reputation and attract new customers.
Increased Customer Lifetime Value: By nurturing long-term relationships, businesses can increase the overall value that each customer brings over their lifetime, through repeat purchases, upselling, and cross-selling opportunities.
Differentiation in a Competitive Market: A customer-centric approach sets a business apart from competitors that focus solely on products or pricing. It becomes a unique selling proposition that attracts customers seeking personalized experiences.
Reduced Customer Support Costs: Addressing customer needs proactively can lead to fewer complaints, returns, and support inquiries, resulting in reduced operational costs.
Innovation and Adaptation: A deep understanding of customer preferences and pain points allows for more targeted and successful product and service innovations. Businesses can adapt quickly to changing market trends and customer demands.
Higher Employee Morale: Employees feel more fulfilled when they can directly contribute to customer satisfaction. A customer-centric approach can improve morale and engagement, leading to a more positive work environment.
Data-Driven Insights: Collecting and analyzing customer data provides valuable insights into behaviors, preferences, and trends. These insights inform strategic decisions, leading to more informed and effective business strategies.
Risk Mitigation: Satisfied customers are more forgiving when issues arise, as they trust the company's commitment to resolving problems. This can mitigate potential negative impacts on the brand's reputation.
Long-Term Business Sustainability: Focusing on building lasting customer relationships rather than quick sales fosters a foundation of stability and growth over time.
Positive Brand Perception: A customer-centric approach can lead to a positive perception of the brand, as customers associate it with excellent service, tailored experiences, and a genuine commitment to their needs.
Adapting to the Digital Age: In the age of social media and online reviews, a customer-centric approach is essential to maintaining a positive online reputation and managing public relations effectively.
In today's competitive and rapidly changing business landscape, putting customers at the center of operations is more crucial than ever. The benefits of adopting a customer-centric approach extend beyond short-term gains, helping businesses build resilience, loyalty, and sustainable success.
Building Blocks of a Successful Customer-Centric Strategy
A successful customer-centric strategy is built upon a foundation of principles and practices that prioritize the needs, preferences, and satisfaction of customers. This approach recognizes that customers are not merely transactions, but valuable, ongoing relationships that drive business growth and success. The building blocks of such a strategy encompass several key elements.
Customer Understanding: To develop a customer-centric strategy, a deep understanding of the target audience is paramount. This involves thorough market research, data analysis, and direct engagement to gain insights into customers' behaviors, preferences, pain points, and aspirations.
Customer Journey Mapping: Mapping the customer journey helps identify touchpoints where customers interact with the brand. This includes pre-purchase, purchase, and post-purchase stages. By analyzing these touchpoints, businesses can streamline processes and enhance experiences.
Personalization: Treating customers as individuals with distinct preferences fosters stronger connections. Leveraging data-driven insights, businesses can personalize interactions, recommendations, and offerings, leading to higher customer satisfaction and loyalty.
Communication: Effective communication is key to understanding and meeting customer needs. Actively seeking feedback, responding to inquiries promptly, and maintaining transparent communication build trust and show customers that their voices are heard.
Employee Engagement: Employees are pivotal in delivering a customer-centric experience. When employees are aligned with the customer-focused vision and empowered to address customer needs, they become ambassadors of exceptional service.
Continuous Improvement: A customer-centric strategy is not static; it requires constant refinement. Regularly assessing customer feedback, analyzing performance metrics, and adapting strategies in response to changing market dynamics ensures that the approach remains effective.
Innovation: Anticipating and meeting evolving customer demands often necessitates innovation. By staying ahead of trends and embracing new technologies, businesses can provide unique solutions that cater to customer needs more effectively.
Value Creation: Beyond products or services, businesses should aim to create holistic value for customers. This could include educational content, community-building initiatives, or loyalty programs that enhance the overall customer experience.
Customer Empowerment: Empowering customers with the tools and knowledge to make informed decisions fosters loyalty. This empowerment can involve educational resources, self-service options, and transparent pricing structures.
Organizational Alignment: A customer-centric strategy must permeate all levels of the organization. Leadership commitment, training programs, and aligning departmental goals with the overarching customer-centric vision are crucial.
A successful customer-centric strategy is founded on these interlocking building blocks. By deeply understanding customers, personalizing experiences, fostering open communication, and continuously improving, businesses can cultivate strong customer relationships that drive sustainable growth and competitive advantage in today's dynamic marketplace.
Steps to Transition Towards a Customer-Centric Culture
Transitioning towards a customer-centric culture is a transformative journey that involves reshaping organizational values, behaviors, and processes to prioritize customer needs and experiences. This shift requires a deliberate and strategic approach, encompassing several key steps.
Leadership Commitment: The first step is securing a commitment from top leadership. Leadership must not only endorse the customer-centric vision but also demonstrate it through their actions. Their support is crucial in driving change throughout the organization.
Define the Vision: Clearly articulate the desired customer-centric culture. This vision should be specific, actionable, and aligned with the organization's goals. It serves as a guiding light for all employees, helping them understand the direction in which the company is moving.
Employee Engagement: Involve employees in the transition process. Communicate the rationale behind the shift and how it aligns with the company's mission. Encourage their input, address concerns, and emphasize the role each employee plays in delivering exceptional customer experiences.
Customer Understanding: Develop a deep understanding of your customers. Conduct thorough research, collect feedback, and analyze data to uncover their preferences, pain points, and expectations. This insight forms the foundation for creating meaningful changes.
Cross-Functional Collaboration: Break down silos within the organization. Foster collaboration across departments to ensure that the entire customer journey is cohesive and seamless. This requires open communication and shared goals.
Training and Development: Equip employees with the skills necessary to deliver exceptional customer experiences. Training should focus on empathy, active listening, problem-solving, and adapting to customer needs.
Process Alignment: Reevaluate existing processes with a customer-centric lens. Streamline procedures to eliminate friction points and enhance efficiency while keeping the customer experience at the forefront.
Empowerment: Empower employees to make decisions that benefit the customer. Provide guidelines rather than rigid scripts, allowing for personalized interactions and solutions.
Continuous Feedback: Implement mechanisms for continuous customer feedback. Regularly measure customer satisfaction, and use this information to identify areas for improvement.
Recognition and Rewards: Acknowledge and reward employees who embody the customer-centric culture. Recognize their efforts in delivering outstanding customer experiences and align performance evaluations with customer satisfaction metrics.
Iterate and Adapt: Transitioning to a customer-centric culture is an ongoing process. Continuously evaluate progress, learn from successes and failures, and make necessary adjustments to stay aligned with customer needs.
Role Modeling: Leadership and management should model customer-centric behaviors. Their actions serve as a template for employees to follow, reinforcing the importance of the new culture.
Transitioning towards a customer-centric culture requires a systematic and concerted effort. By securing leadership commitment, involving employees, understanding customers, fostering collaboration, and consistently adapting, organizations can create a culture where customer satisfaction and loyalty are central to every decision and action.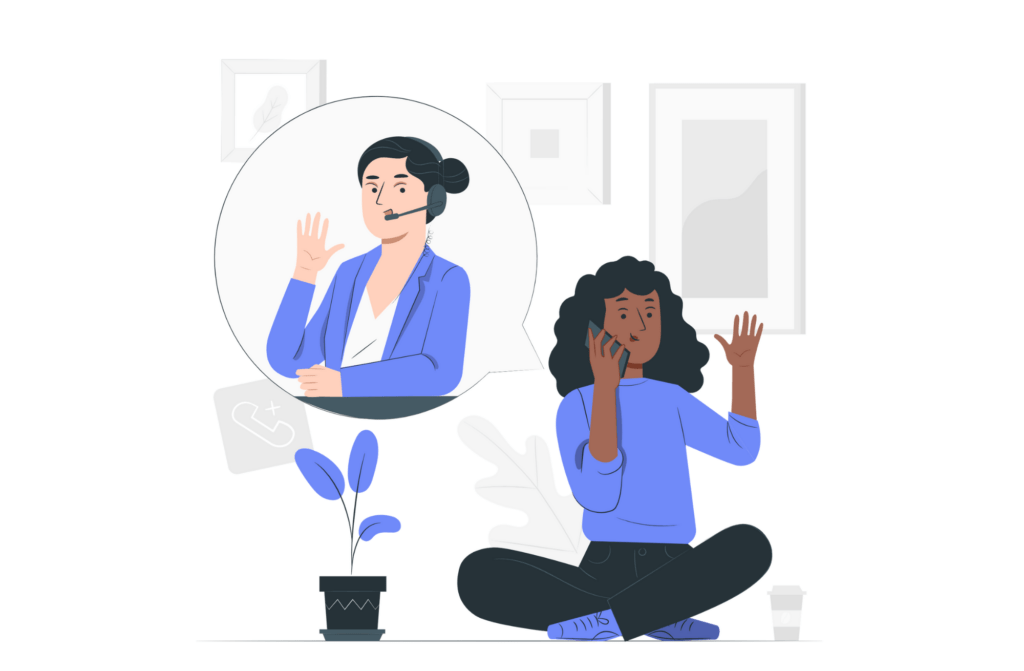 Conclusion
In a rapidly changing business world, the customer-centric approach emerges as a pivotal factor for a company's success. This approach goes beyond transactions, nurturing lasting customer relationships.
Prioritizing customer needs drives satisfaction, loyalty, and innovation. For true implementation, a cultural shift is vital—aligning every department with the goal of enhancing customer experiences using data-driven insights.
Adopting a customer-centric mindset presents challenges, but it brings significant benefits. It allows businesses to predict customer expectations, handle disruptions, and build a trusted brand. Positive experiences drive organic growth as satisfied customers become vocal advocates.
Nectar Desk guarantees the implementation of a customer-centric approach that will lead to customer loyalty and strong brand awareness.