We at Nectar Desk are inspired by the idea to bring our clients the best service ever, as we love to communicate, find out and solve the problems which our customers are worried about to meet their requirements and continuously improve product quality. We are proud for supplying all industrial businesses with achieving definitely excellent results in sales and increasing customers' lifetime value and loyalty.
We are a multinational team of comrades, where the opinion of each of our team members is considered and laugh and good spirits are the main source of cohesive and most efficient work.
So, let's get closer and get acquainted with some of our colleagues.
Andriy Azarov
Chief Marketing Officer
Ukrainian Entrepreneur in Canada
My passion is to build businesses and Nectar Desk came out of e-commerce business I have founded 10 years ago (CanaFlora) where we were struggling with managing international customer support team using multiple platforms for different communication channels. Love spending time with my kids and wife. Playing soccer and trying to travel a lot. Dynamo Kiev huge fan.
Jignesh Chauhan
President
Bachelor of Commerce
Over 20 years of experience in user experience, user interface, web development & design, print production, digital marketing, mobile apps etc. etc. etc.
Paul Howard
CRO
Passion for Building Business
Truly an entrepreneur at heart with 25 years of recruiting, coaching and leading sales teams to success. Teams that have included SaaS startups, b2c, b2b and major enterprise. First discovering The Tragically Hip (Canadian Hall of Fame); to awarded NFL Youth Coach of Year; to opening up the largest enterprises and franchisors in North America have always been focused on helping people to succeed. As Chief Revenue Officer for Nectar Desk heading up all sales from inbound to major accounts to channel. Very excited about helping Nectar clients as we make your communications "smart".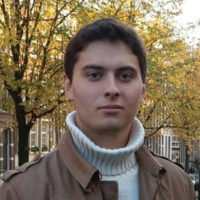 Maks Khrystunov
Lead Developer
Master degree in Economic Cybernetics
3 years of web development experience. I just love making something by programming it 🙂 Hobby: computer games, developing computer games, playing guitar.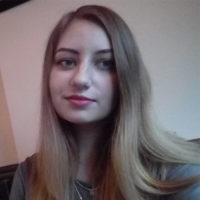 Olga Goncharuk
Customer Success Manager
Former CSR in Canaflora
If you translate my last name into English it would be Potter ) I love stress and challenges because what doesn't kill you makes you stronger. Hobbies: TV series, music, languages.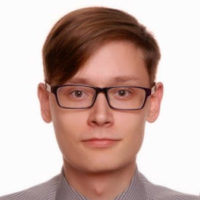 Andrew Vasiliev
Director of Sales Development
Former SDR Team Lead at Leadware
When I was 20 I thought that salespeople are the most useless people in almost each company. It`s been a few years since then and now I understand how ironic life is. I was wrong anyway 🙂 Hobby: Poker with good friends and a good movie is the best way for me to spend my spare time. If I got any.
Pinkesh Modi
Developer
Bachelor of Engineering in Information Technology (B.E.IT)
Proud to be born in the 90s 🙂 And yeah pleasure to give a large amount of dedication to this wonderful product. Hobby: watch sports or movies. When getting a bored look for other hobbies and then watch either of them.
Natalia Nadiuk
Customer Service Representative
Hardworking student and very nice girl 🙂
I like painting and if someone thinks my works are ugly it's because I see the world like an artist 😀 Also I'm fond of singing and playing the ukulele, can easily provide you with Hawaiian atmosphere everywhere.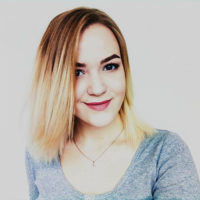 Dariia Leshchenko
Sales Development Representative
Bachelor degree in Technology of Storage, Preservation, and Processing of Milk
If I truly believe in my work and see "that star", nothing will stop me. I really hope it's my good side) Hobbie: good movies, origami, and to spend my free time with family and friends.
Lex Vobiachenko
Developer
Master's degree in Information Security of Organization
Simply nice guy and proud to be a team member of this great product Nectar Desk. Hobby: travel, games, movies, music
Anastasia Nidzelska
Customer Service Representative
Master's Degree in Foreign Philology
I feel a rush of enthusiasm when it comes to solving different tasks. I am sort of an adventurer. I like to explore new places, enjoy spending time with friends and love my work.
Oleh Owl
Digital Marketing Manager
Master of Project Management & Consulting
More than 7 years of marketing experience in different business fields (pharmaceutical, tourism, machinery, construction and other). Fan of fitness, cat-lover, like hardcore music and "borsch with salo".