Release 3.6.1 (18.09.2023)
Greetings from the Nectar Desk team! Thank you for choosing our Nectar Desk platform for your business! Every member of our team is always working hard to ensure that our customers are satisfied with the experience of using our platform. We are constantly improving and enhancing our platform, so we have reviewed all the features of our platform and improved their performance so that our clients can work with pleasure and comfort.
We encourage you to continue reading Release 3.6.1 to discover the new changes in:
chatbots;

UI improvements;

integrations;
Let's get going 🚀
New Feature of Nectar Desk – ChatBot
The Nectar Desk team is proud to present a new indispensable assistant in your work – a chatbot. It will help you provide high-quality service and uninterrupted communication with your customers. The Nectar Desk chatbot is an artificial intelligence developed by our team for automated communication with customers using Live chat. The main goal of the chatbot is to provide quick and efficient answers to questions from users, provide information, and solve problems like a pro😎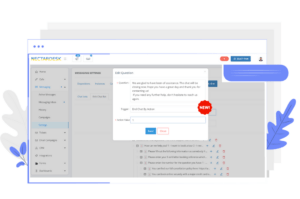 Have you already tried out Nectar Desk chatbots?🎉
Even Better Interface Design 
Get ready for a visually stunning and intuitive user interface update that will captivate you. Our vibrant and colorful design will breathe new life into your Nectar Desk experience, making every interaction a pleasure to work with.
You can easily work with the updated user interface on numbers, agents, extensions, call groups, IVR, status, API keys, general settings, records, and reports. Each page is thoughtfully designed to offer our customers superior functionality, ensuring that your work on the platform is efficient and visually engaging🤩

Capsule Integration
We have added new integration with the leading CRM platform Capsule. With the integration of Nectar Desk and Capsule, your business operations will soar to new heights. Synchronize customer data, optimize communication, and centralize information for a seamless workflow that increases productivity and improves customer relationship management. You can integrate your Nectar Desk account with Capsule and double your results💎

Insightly Integration
Also, it has become possible to integrate your Nectar Desk account with Insightly. It is a great CRM platform that offers a holistic, efficient, and customer-centric business solution. With streamlined processes, advanced analytics, and omnichannel capabilities, you can take your customer service and relationship management to the next level, whether you're operating locally or globally. Integration of your Nectar Desk account with Insightly will lead to better customer satisfaction and productivity increase📈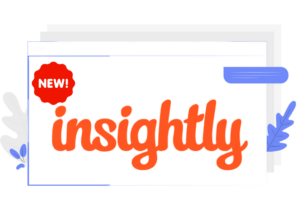 Ontraport Integration
Last but not least,  it is an integration with Ontraport. This great combination of Nectar Desk and Ontraport features will increase efficiency and convenience for businesses. Through this integration, companies can easily combine their call center software with Ontraport's versatile business automation platform, which includes CRM, marketing, and more. Achieve improved results by integrating your Nectar Desk account with Ontraport⚙️
That was Release 3.6.1 with new features, improvements and integrations ! We hope that these updates will make it easier for you and your agents to work with Nectar Desk together.
Join us to continuously improve with Nectar Desk Call Center Software in the Cloud! Don't hesitate to reach out to our team through Live Chat if you have any inquiries or concerns😊