What Is a VoIP Phone System?: How To Make The Most Of Your Call Center Software?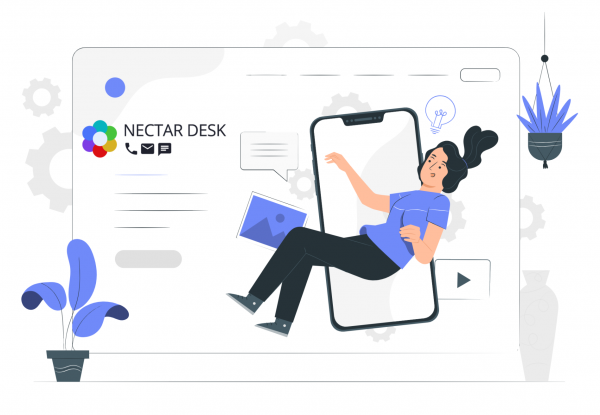 In today's rapidly evolving business landscape, effective communication is the cornerstone of success. Whether it's addressing customer queries, managing internal collaboration, or optimizing call center operations, having a reliable and efficient phone system is crucial. This is where VoIP (Voice over Internet Protocol) phone systems step in, revolutionizing the way businesses handle their communication needs.
In this article, Nectar Desk will delve into the world of VoIP phone systems, shedding light on their core functionalities and exploring how they can be utilized to their fullest potential in call center environments. We will navigate the fundamentals of VoIP technology, the benefits it offers, and the key considerations for choosing the right call center software. By the end, you will have a comprehensive understanding of how to leverage VoIP systems to optimize your call center operations and enhance customer experiences.
So, let's embark on this informative journey and uncover the ins and outs of VoIP phone systems, equipping you with the knowledge to make the most of your call center software.
What is a VoIP Phone System?
A VoIP phone system, also known as Voice over Internet Protocol, is a communication technology that enables voice calls to be transmitted over the Internet rather than traditional phone lines. It converts voice signals into digital data packets and uses internet protocols to transmit these packets between devices, allowing users to make and receive phone calls using internet-connected devices such as computers, smartphones, and VoIP-enabled desk phones.
Unlike traditional phone systems that rely on physical copper wires and circuit-switched networks, VoIP leverages the power of the internet to transmit voice data more efficiently and cost-effectively. By utilizing the existing internet infrastructure, VoIP eliminates the need for separate voice and data networks, leading to significant cost savings for businesses.
VoIP phone systems offer a wide range of features and capabilities that enhance communication and collaboration within organizations. These systems typically include features such as call forwarding, voicemail, calling campaigns, call recording, Whisper in and Barge in options, and integration with other business applications. They also support more advanced functionalities like instant messaging, presence indicators, and unified communications, enabling seamless interactions across various channels.
With its flexibility and scalability, a VoIP phone system is suitable for businesses of all sizes, from small startups to large enterprises. It provides the flexibility to work remotely, as users can access their phone system and make calls from anywhere with an internet connection. This makes it ideal for distributed teams, remote workers, and businesses with multiple locations.
Overall, a VoIP phone system offers a modern, feature-rich, and cost-effective alternative to traditional phone systems. It empowers businesses to streamline their communication processes, improve productivity, and deliver enhanced customer experiences. In the following sections, we will explore how to leverage the potential of VoIP phone systems specifically within call center environments to optimize operations and drive customer satisfaction.
The Difference Between a VoIP System and a Phone Line
Traditional home phone or office line systems, also known as POTS (Plain Old Telephone Service) or PSTN (Public Switched Telephone Network), rely on hardware that operates the primary rate interface (PRI) on the ISDN network. The ISDN network encompasses a collection of communication standards designed for transmitting voice, video, data, and other network services over the PSTN.
A PBX (Private Branch Exchange) system utilizes conventional phone cables in conjunction with a PBX server housed within the office premises. By employing a PBX system, it becomes possible to have more phones than physical phone lines, and calls made between users within the system are typically free.
As mentioned earlier, VoIP (Voice over Internet Protocol) phones are a technology that enables the transmission of voice calls over the Internet. There are three main variations of VoIP phones available: IP PBX, fully virtual VoIP, and hybrid VoIP phone solutions.
In an IP PBX setup, calls are routed through VoIP networks, the PSTN system, or vice versa. The servers for an IP PBX system can be hosted onsite, through a telecom provider, or via an internet service provider.
A fully virtual VoIP system solely utilizes the internet and phone system software. It eliminates the need for physical desk phones, cables, or any other hardware components.
How to Choose Between a VoIP System and a Phone Line
Initially, one might assume that VoIP is the superior choice compared to PBX phone systems, but there are more factors to consider than what meets the eye.
When making any investment in your business, it is crucial to examine all the elements that impact your operations and budget.
The Nectar Desk team has prepared seven considerations for you regarding telephone systems:
Current Setup: If your existing PBX setup fulfills your requirements and scaling your calling operations is not a concern, it may not be cost-effective to switch to another system.
Internet Reliability: PBX systems utilize phone lines, ensuring communication continuity even during internet failures. However, in a VoIP system, if your internet goes down, you can forward calls to another number and receive them via voicemail, but outbound calling will not be possible.
Remote Teams: PBX systems limit communication to on-site calls, while VoIP systems offer the flexibility to establish remote workers, remote call center teams, and distributed teams.
Cost: PBX systems generally have lower monthly fees, but you will incur higher expenses for cable installation, equipment, and maintenance. VoIP systems, on the other hand, involve fixed monthly subscription fees without additional charges for calls or equipment.
Features: PBX systems typically offer a limited set of features such as caller ID, call waiting, call transfer, and voicemail. In contrast, VoIP systems provide the same features as PBX and additional functionalities like call queuing, call recording, call whispering, call routing, and seamless integration with CRM systems and other software.
Sound Quality: PBX systems generally deliver good sound quality due to their reliance on landlines. However, IP PBX systems might experience issues if the internet signal is weak. In comparison, VoIP systems offer satisfactory call quality as long as the internet connection remains strong, particularly when utilizing fiber optic cables.
Availability: The installation of a new PBX system is uncommon due to the associated equipment and installation costs. In contrast, setting up a VoIP system is quick and easy, provided you have a stable internet connection.
Therefore, thoroughly evaluating these factors is crucial in making an informed decision regarding the choice between VoIP and PBX phone systems.
 Pros and Cons of VoIP Systems
VoIP systems, or Voice over Internet Protocol systems, offer numerous advantages and disadvantages. Understanding the pros and cons of VoIP can help businesses make informed decisions about implementing this technology. Let's explore the advantages and disadvantages of VoIP systems:
Pros of VoIP Systems:
Cost Savings: One of the major advantages of VoIP systems is cost savings. VoIP calls are transmitted over the internet, eliminating the need for traditional phone lines. This can result in significant savings on long-distance and international calling rates.
Scalability: VoIP systems are highly scalable, allowing businesses to easily add or remove lines as needed. This flexibility makes it an ideal solution for growing businesses or those with fluctuating communication needs.
Rich Features: VoIP systems offer a wide range of advanced features such as call forwarding, call waiting, voicemail, call recording, and more. These features enhance productivity and improve communication efficiency within organizations.
Mobility and Flexibility: VoIP systems enable users to make and receive calls from anywhere with an internet connection. Employees can work remotely, and calls can be seamlessly redirected to mobile devices, ensuring uninterrupted communication.
Integration with Business Applications: VoIP systems can integrate with other business applications, such as customer relationship management (CRM) software, email, and collaboration tools. This integration enhances productivity and streamlines workflow processes.
Cons of VoIP Systems:
Dependence on Internet Quality: VoIP systems rely on a stable and reliable Internet connection. Poor internet quality, network congestion, or power outages can affect call quality and reliability. Implementing appropriate internet infrastructure becomes crucial.
Emergency Calls: Unlike traditional phone systems, VoIP calls may not always transmit location information accurately to emergency services. It is essential to ensure proper configurations and solutions are in place to address this concern.
Security Risks: VoIP systems are vulnerable to security threats, including eavesdropping, data breaches, and identity theft. Implementing appropriate security measures, such as encryption and firewalls, is necessary to mitigate these risks.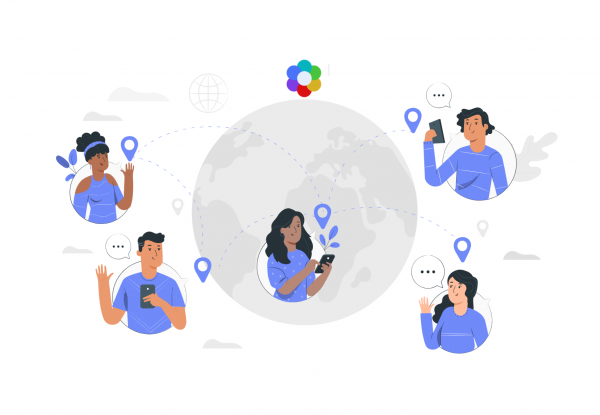 The Six Smartest Ways to Get the Most out of VoIP Phone Systems
#1 Seek a Reliable Technology Partner
Rather than solely focusing on features or pricing when choosing a Cloud VoIP provider, it's crucial to find a technology partner that aligns with your business goals. Look for a provider that prioritizes continuous improvement, delivers timely support, and has a track record of meeting customer expectations. User reviews can offer valuable insights into the trustworthiness and commitment of potential partners.
#2 Optimize Your VoIP Phone Services Strategically
For smaller businesses with limited resources, it's important to make strategic choices when it comes to VoIP phone services. Rather than settling for a basic plan, consider finding a business VoIP phone service that offers proprietary tools in an integrated platform. This allows you to start with essential features and scale up as your needs grow, avoiding the use of multiple communication tools and paying only for what you require.
#3 Empower Your Agents with Innovative Communication Tools
To address high turnover rates and enhance customer support, prioritize a business VoIP phone service that provides agents with user-friendly dashboards and an innovative communication platform. This empowers agents with access to a dedicated workspace for tracking customer interactions, recording caller information, and efficiently scheduling callbacks. Managers can utilize the platform to configure skills-based routing, ensuring calls are distributed effectively and enhancing overall contact center operations.
#4 Prioritize Customer Outcomes over Average Handling Time
Rather than relying solely on average handling time (AHT) as a metric for measuring customer satisfaction, shift the focus to customer outcomes. AHT can incentivize agents to rush through calls, potentially neglecting thorough issue resolution. Instead, establish alternative key performance indicators (KPIs) and performance metrics that align with customer goals. By prioritizing customer outcomes, agents can focus on resolving issues comprehensively and reducing the likelihood of repeat calls.
#5 Regularly Monitor Calling Statistics and KPIs
Take advantage of the trackability offered by VoIP technology and monitor your calling statistics and KPIs regularly. Cloud storage allows for easy access to data such as spending patterns and average call time. Utilize user-friendly dashboards provided by reliable VoIP providers to track and analyze these metrics. Monitoring KPIs not only helps detect suspicious activity but also enables performance review and optimization.
#6 Integrate Customer Service, Sales, and Marketing Efforts
Break down the traditional silos between customer support, sales, and marketing by treating your VoIP phone service as part of an interconnected ecosystem. Select a cloud VoIP provider that offers comprehensive features and the ability to integrate with CRM software. This integration enables seamless updates of customer information and personalized conversations, leading to improved customer experiences, increased conversions, and an enhanced brand reputation.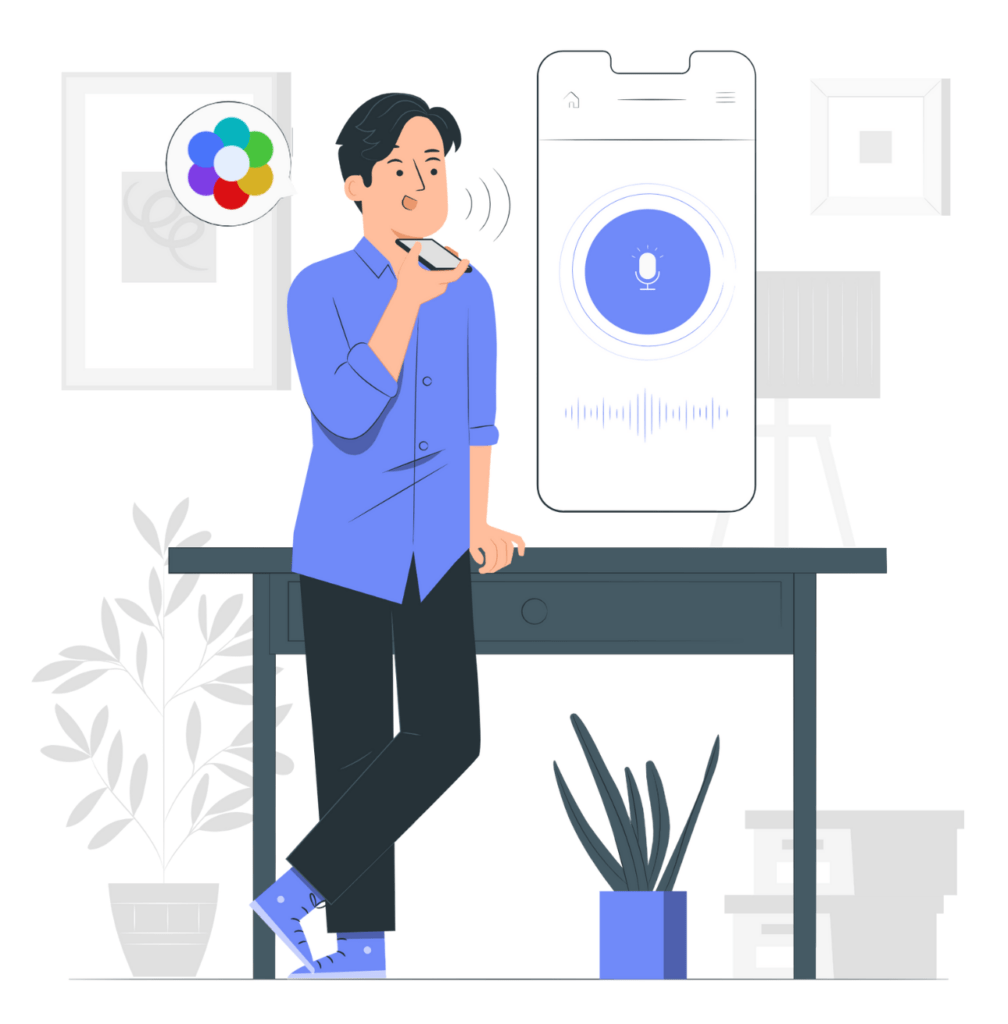 Conclusion
In conclusion, a VoIP phone system is a valuable communication technology that can revolutionize communication in businesses of all sizes. It offers advanced features and capabilities such as call forwarding, voicemail, conference calling, and integration with other business applications while providing cost savings and scalability. However, there are also considerations to keep in mind when choosing between a VoIP system and a traditional phone line, including factors such as internet reliability, remote team capabilities, and sound quality.
To get the most out of a VoIP system, businesses should seek a reliable technology partner, optimize services strategically, empower agents with innovative communication tools, prioritize customer outcomes, monitor calling statistics and KPIs, and integrate customer service, sales, and marketing efforts. By following these best practices and utilizing the full potential of VoIP phone systems, businesses can improve their call center software and deliver exceptional customer service.
Consider Nectar Desk for implementing a VoIP phone system in your business. They are a trusted technology partner offering advanced call center software solutions. Nectar Desk can help you optimize your VoIP services, empower your agents, and achieve exceptional customer outcomes. Their features include IVR, CRM integration, business SMS, and more. Visit our website today to learn more and start benefiting from a VoIP phone system for your business.