Five Persuasive Reasons to Implement Customer Satisfaction Surveys in Live Chat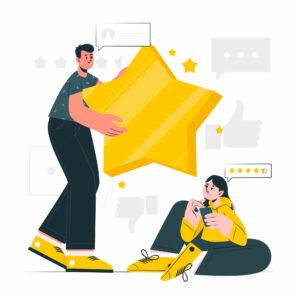 Customer Satisfaction Surveys (CSAT) are becoming more and more popular among different businesses. This technology can significantly help you to deliver impeccable customer service and increase conversion rates. It gives an overview of website visitors' satisfaction and feedback about their chat experience due to the rating option. A customer satisfaction survey is a kind of questionnaire that comprises specifically designed questions in order to get information about the customers' perception of products or services.
Modern people, looking for quick and convenient communication with customer services, prefer to use Live Chat due to its intuitive and fast usage. So, if you use software with the Live Chat feature in your call center, implementing CSAT is a must-have for your website. Scroll down and find out five persuasive reasons why you should implement Customer Satisfaction Surveys to your Live Chat widget.
Why Do You Need to Implement Customer Satisfaction Surveys?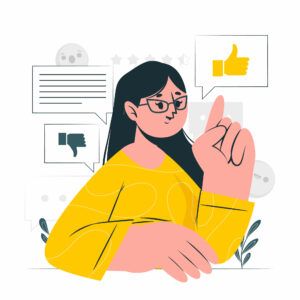 #1 You can get feedback on products and services.
Firstly, Customer Satisfaction Surveys allow getting feedback on your product or service. It is vital to be aware of the strong points of your business as well as its weakness. Your clients will be engaged with your company and share their opinions about it in Live Chat. There is no need for numerous research of comments and reviews. You will have all messages with feedback delivered directly to your inbox. Moreover, it can inspire you with great ideas on how to develop your business. Agents and supervisors will be able to understand when they are doing a great job satisfying customers. And negative feedback will stimulate them to improve themselves and their working performance. The more places customers have to leave feedback, the more insight you'll have into what they want.
#2 You can build a strong connection with your customers. 
You like when people listen to you, don`t you? So do your customers! A Customer Satisfaction Survey is a great way to set up a connection and hear what your clients want to get from your business. If you make them feel constantly unappreciated, you are likely to lose a lot of prospects and even loyal customers. Having a place to leave feedback and then responding to it, they will feel how much you care for them and the quality of your product or service. You can survey your customers to find out how they feel about your company, products, services, and prices.
Besides, it is a great variant to stand out from the crowd. A Customer Satisfaction Survey is a great opportunity to personalize your interaction with prospects and customers. Many companies don't take the time to request for feedback and process it. You can implement CSAT in your Live Chat and come across as a customer-centric company that cares. The key point then is to take feedback into consideration and show your clients new improvements that meet their needs.
#3 You can track progress and improve your service.
Customer Satisfaction Surveys reflect a detailed picture of progress in your company. It becomes easy to track how successful you are and what you need to change. You can even identify potential churn risks as you see the exact outcomes of work. CSAT in Live Chat is one of the best and simplest ways to collect customer feedback as it is quick and convenient for both agents and website visitors.
Knowing the number of satisfied and dissatisfied customers, you get an overview of your agents` proficiency. In case of negative reviews or feedback, there are plenty of ways to recover and improve your product or service. You can train your agents, change marketing strategies, innovate your business, and much more. Bad feedback shouldn`t be a shock, but motivation for your to develop and keep it up. Many customers prefer companies that resolve their complaints even though they may face some problems with their first experiences.
#4 You can have insight into customer sentiment.
CSAT is a technology that can explore and show what experience your clients get in your company. It is an indicator of your customers` happiness and the productivity of your business. If your monitor and take into account customer sentiments, you are able to define what needs to be changed or updated. In case of a large drop in satisfaction scores, you need to work immediately and make a driven decision. Customer satisfaction surveys can reveal an area for improvement in a short period of time. Then you will see what causes conversely a spike in CSAT. So, it is possible to get valuable insights thanks to the direct estimation of your customer satisfaction.
#5 You can find promoters of your product.
According to numerous researches, about 40% of customers who positively rate a company are likely to recommend it to friends in the future. Having implemented a Customer Satisfaction Survey in your Live Chat, you underline once again how important your customers are. If you find promoters of your business, you significantly increase your sales and profit. Good feedback always catch attention as people don`t want to miss something great. CSAT can determine the situation when your need to alter approaches, strategies, and product quality of your business. If you do not know that people are not satisfied with your company, you take a risk of losing hundreds or even thousands of prospects. Your LiveChat is able to easily measure your effectiveness and productivity due to customer satisfaction surveys.
How to Make Up Effective Customer Satisfaction Surveys?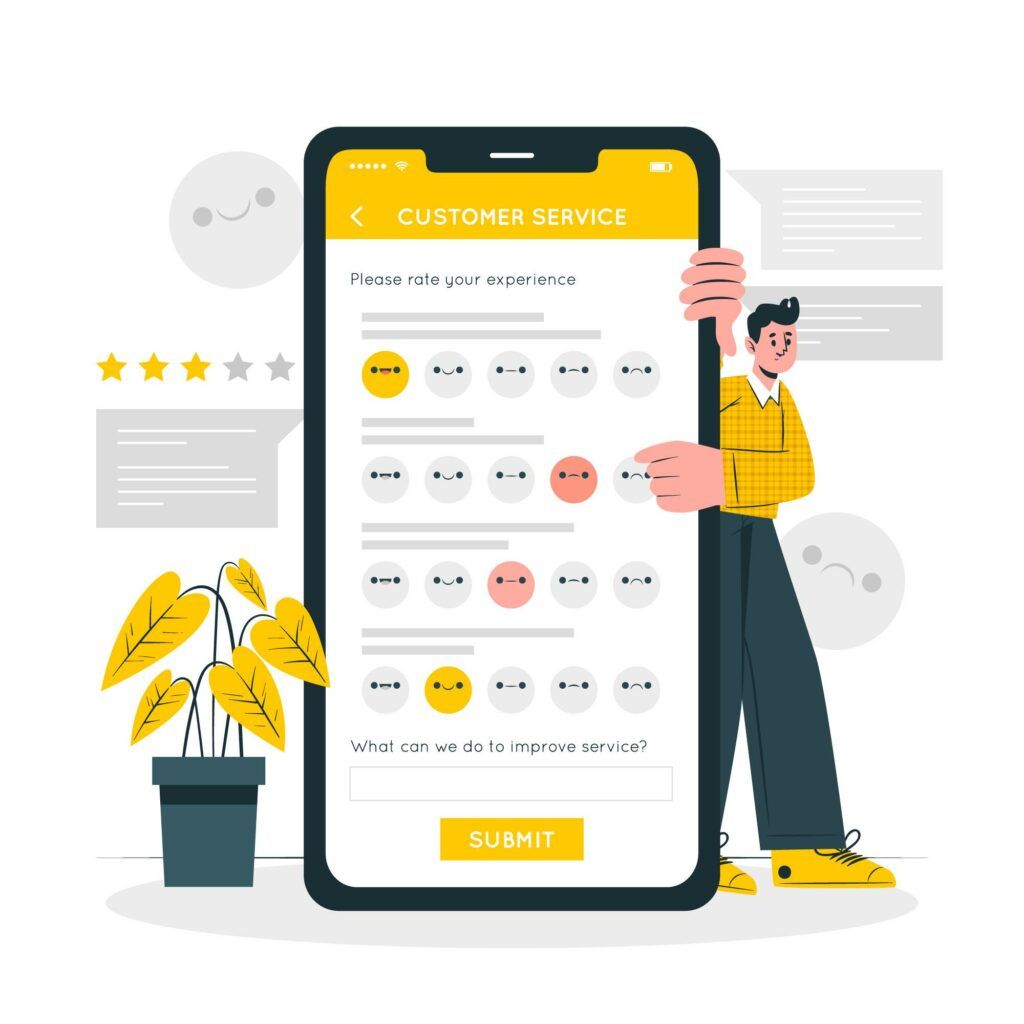 Nectar Desk has three practical tips on how to create really effective surveys:
Keep it short and appealing
To be honest, the majority of customers will not waste time answering numerous gibberish questions. If you want to engage more people, try to make up short but engaging questions for your survey. Questions should be clear and easy to understand. Think about what you need to research and ask about it.
Use the same rating scale
The next step is to set up a consistent rating scale. You had better choose one system of measuring and follow it for all questions. So, pick up a preferable icon set and write corresponding questions. In this case, neither your customers nor you will be confused.
There are many ways to say thank your customers for feedback. When they finish a customer satisfaction survey, it is better to show that you appreciate them. For example, discounts or bonuses will be an effective way to delight your clients or prospects.
The satisfaction of your customers is the main indicator to measure the success of your business. The aim of customer satisfaction surveys is to create a place where clients can have honest communication and leave feedback for agents. Implementing CSAT in your Live Chat will bring you a lot of benefits and improve your working performance. You will have all tools to estimate your outcomes and make driven decisions about further development. It is not unheard of feedback can help to recover and even boost business performance. Have you reviewed your customer satisfaction yet? It is high time to make sure that your company delights clients and gets positive feedback.
Nectar Desk offers you great call center software in the cloud with the Live Chat feature and the ability to implement Customer Satisfaction Surveys. You can try it out for free by filling in the form below. It takes only a few clicks to contact our team.