Seamless Customer Experience: Enhancing Call Center Operations with Nectar Desk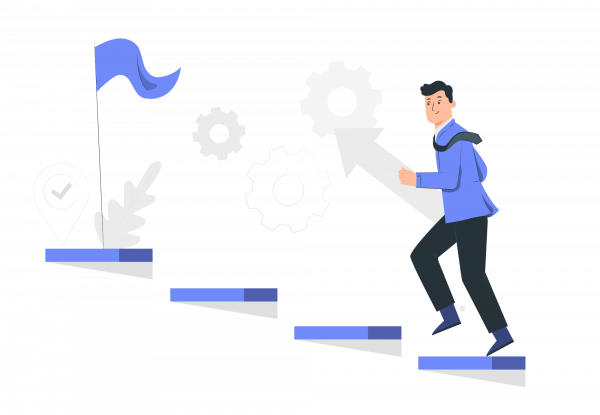 In today's fast-paced and interconnected business landscape, the significance of providing a seamless and exceptional customer experience cannot be overstated. Call centers have become a vital touchpoint between businesses and their customers, pivotal in shaping brand perception and customer satisfaction. As competition intensifies across industries, companies increasingly focus on creating positive and memorable interactions during customer engagements. This is where solutions like Nectar Desk, a comprehensive and affordable SaaS (Software as a Service) platform, revolutionize how call centers operate and elevate the customer experience.
Nectar Desk has emerged as a game-changing tool in call center management. It is designed to efficiently handle both inbound and outbound calls, streamlining communication processes and enabling businesses to deliver exceptional service to their clients. This cloud-based solution offers many features that enhance the customer experience, making it a standout choice for companies aiming to stand out in a competitive market.
Understanding the Importance of Seamless Customer Experience
In the realm of call centers, a seamless customer experience refers to the art of providing customers with a fluid, hassle-free interaction throughout their journey, from initial contact to issue resolution. This involves not only efficient problem-solving but also a proactive and empathetic approach to customer needs. When executed effectively, this concept has the power to reshape the landscape of customer interactions
The impact of such seamless experiences on customer satisfaction and brand loyalty is profound. Customers today expect more than issue resolution; they seek personalized interactions that resonate with their preferences and needs. A seamless experience in a call center instills confidence, reduces frustration, and enhances customer satisfaction by ensuring that interactions are swift, knowledgeable, and devoid of unnecessary complications. As a result, customers are not only likely to stay loyal to the brand but also become vocal advocates, sharing positive experiences with their networks. The seamless experience becomes a tangible manifestation of a company's commitment to its clientele, thus fostering a solid emotional connection.
In a competitive market, call centers can set themselves apart by making the pursuit of a seamless customer experience a core differentiator. By investing in technologies like AI-driven analytics, chatbots, and intuitive interfaces, call centers can gain insights into customer preferences and behaviors, enabling them to predict issues and tailor solutions. The ability to anticipate customer needs enhances efficiency and minimizes the need for repetitive interactions, elevating the overall customer experience. Furthermore, a commitment to training and empowering call center agents with the tools and knowledge to provide empathetic, quick resolutions establishes a human touch that resonates with customers.
The importance of a seamless customer experience within call centers cannot be overstated. It is a strategic approach that encompasses technological innovation, empathetic service, and proactive engagement. By embracing this philosophy, call centers can cultivate customer satisfaction, foster brand loyalty, and stand out in a competitive market, ultimately shaping a customer-centric landscape that benefits both businesses and their valued clientele.
Overview of Nectar Desk and Its Features
Nectar Desk is a comprehensive call center software solution designed to streamline and enhance customer interactions. It offers a range of features that contribute to a seamless customer experience and efficient call management. Here are some key features that make Nectar Desk stand out:
Interactive Voice Response (IVR): Nectar Desk's IVR system enables personalized call routing based on caller inputs. This ensures that callers are directed to the appropriate department or agent, minimizing wait times and providing a more efficient and tailored customer experience.
Automatic Call Distribution (ACD): The ACD feature intelligently distributes incoming calls to the most suitable agents based on various criteria such as skills, availability, and previous interactions. This ensures that customers are connected with the right agent, optimizing call resolution and customer satisfaction.
Omni-channel Support: Nectar Desk supports interactions across multiple channels, including voice calls, emails, chats, and social media. This omnichannel capability allows customers to reach out through their preferred communication method, providing a consistent and unified experience across various touchpoints.
CRM Integration: Integration with Customer Relationship Management (CRM) systems allows agents to access customer information and interaction history in real time. This empowers agents to provide personalized and contextually relevant support, leading to more meaningful interactions and faster issue resolution.
Call Monitoring and Recording: Nectar Desk offers call monitoring and recording features that enable supervisors to listen in on live calls, providing real-time guidance to agents. Additionally, recorded calls can be reviewed for quality assurance, training purposes, and compliance adherence.
Real-time Analytics and Reporting: The platform provides robust analytics and reporting capabilities, giving managers and supervisors insights into call center performance, agent productivity, customer satisfaction, and more. These real-time insights enable data-driven decision-making to optimize processes and enhance the overall customer experience.
Integration and Customization: Nectar Desk offers integration with various third-party tools and applications, allowing businesses to create a customized call center environment that aligns with their specific needs and workflows.
In summary, Nectar Desk is an all-in-one call center software solution that excels in providing personalized customer experiences through features like IVR, ACD, omnichannel support, CRM integration, call monitoring, and real-time analytics. These features collectively enhance call center efficiency, agent performance, and customer satisfaction, making Nectar Desk a versatile and powerful tool for businesses looking to optimize their customer interactions.
Creating Seamless Experiences for Inbound Call Handling
Nectar Desk's outbound call capabilities play a pivotal role in creating seamless and positive customer experiences. By leveraging advanced technology and features, Nectar Desk enhances the effectiveness and efficiency of outbound call campaigns, ultimately leading to improved customer interactions. Here's how:
Efficient Call Routing: Nectar Desk employs intelligent call routing algorithms to connect customers with the most appropriate agents. This reduces wait times and ensures that customers are connected to agents who can address their specific needs, resulting in a more personalized and efficient experience.
Multi-channel Communication: Nectar Desk supports various communication channels, including voice calls, SMS, and email. This allows businesses to reach customers through their preferred channels, enhancing convenience and engagement.
Real-time Analytics: The platform provides real-time analytics and reporting on outbound campaigns, allowing supervisors to monitor agent performance, campaign progress, and customer interactions. This information enables timely adjustments and improvements to the campaign strategy.
Quality Assurance: Nectar Desk offers call recording and monitoring features that enable supervisors to review agent-customer interactions. This helps identify areas for improvement, ensure compliance with scripting and guidelines, and maintain a high standard of service.
Advantages of Predictive Dialing and Call Scripting:
Predictive Dialing: This feature automates the process of dialing multiple numbers simultaneously based on available agents' availability and predicted call answer rates. Predictive dialing minimizes idle time and ensures that agents are consistently engaged with live calls. As a result, outbound call campaigns become more productive and efficient.
Call Scripting: Call scripting provides agents with structured guidelines and prompts for various scenarios, ensuring consistent and accurate communication. This feature helps agents convey important information, address customer concerns, and follow compliance requirements. Well-crafted scripts empower agents to provide a standardized yet personalized experience to customers.
Importance of Lead Management and CRM Integration:
Lead Management: Effective lead management is crucial for identifying and prioritizing potential customers. Nectar Desk's lead management features allow businesses to segment leads based on various criteria, such as demographics, behavior, and engagement history. This enables targeted outreach, minimizing the chances of irrelevant or untimely interactions.
CRM Integration: Integrating Nectar Desk with a Customer Relationship Management (CRM) system enhances outbound communications by providing agents with a comprehensive view of customer data. Agents can access historical interactions, purchase history, and preferences, enabling personalized conversations and informed recommendations. This integration streamlines the communication process and helps agents build stronger relationships with customers.
Harnessing Nectar Desk's Reporting and Analytics for Continuous Improvement
Nectar Desk's reporting and analytics tools play a crucial role in monitoring and optimizing call center operations by providing valuable insights into the performance and efficiency of the entire call center ecosystem. These tools offer a comprehensive view of various metrics and KPIs, enabling call center managers and supervisors to make informed decisions for continuous improvement. Here's how Nectar Desk's reporting and analytics tools contribute to this process:
Performance Tracking: Nectar Desk's reporting tools allow call center managers to track essential metrics such as call volume, call duration, wait times, and agent availability. These metrics help in understanding the call center's workload and identifying peak hours or periods of high activity. With this data, managers can allocate resources more effectively and adjust staffing levels to meet customer demand.
Real-time Insights: Real-time reporting is invaluable for identifying bottlenecks and addressing issues as they arise. Nectar Desk's real-time analytics provide instant visibility into call center activity, enabling supervisors to detect sudden spikes in call volume or extended wait times. With this information, they can take immediate action to prevent customer dissatisfaction and ensure a smooth customer experience.
Data-driven Decision Making: Nectar Desk's reporting tools offer detailed historical data, allowing managers to analyze trends and patterns over time. By identifying long-term trends, they can make data-driven decisions to optimize staffing, adjust operational procedures, and implement changes that enhance efficiency and customer satisfaction.
Bottleneck Identification: Through the analysis of call flow and agent performance, Nectar Desk's reporting tools help in pinpointing bottlenecks in the call center process. This could be due to issues like inadequate staffing, ineffective call routing, or technical glitches. With this information, managers can take proactive steps to alleviate bottlenecks and enhance overall operational efficiency.
Quality Assurance and Training: Call monitoring and recording features offered by Nectar Desk enable managers to assess agent interactions with customers. This is crucial for maintaining high service quality and consistent customer experiences. Supervisors can review recorded calls to evaluate agents' adherence to scripts, professionalism, and problem-solving skills. This information is used to provide targeted training and coaching, leading to improved agent performance and better customer interactions.
Customer Insights: Nectar Desk's analytics tools provide insights into customer behavior and preferences. By analyzing call content, sentiment, and feedback, call center managers can gain a deeper understanding of customer needs and pain points. This information can guide product development, marketing strategies, and customer support enhancements.
Nectar Desk's reporting and analytics tools empower call center managers to monitor operations effectively, identify areas for improvement, and make data-driven decisions. Real-time insights help address issues promptly, leading to smoother operations and enhanced customer satisfaction. The combination of call monitoring and recording assists in maintaining service quality and refining agent skills. Overall, these tools provide the foundation for continuous improvement in call center operations and customer experiences.
Takeaways
In the modern business landscape, delivering exceptional customer experiences through call centers is paramount. Nectar Desk, a powerful SaaS platform, stands as a game-changer in this arena. By seamlessly managing inbound and outbound calls, it reshapes communication processes and elevates customer interactions.
Nectar Desk's features, including IVR, ACD, CRM integration, and real-time analytics, embody the essence of seamless customer experiences. This empowers call centers to provide personalized support, optimize operations, and continuously enhance their services.
In outbound campaigns, Nectar Desk's predictive dialing and multi-channel communication capabilities further contribute to smooth interactions. By analyzing performance and addressing bottlenecks, Nectar Desk ensures sustained improvement and customer satisfaction.
In essence, Nectar Desk is revolutionizing call center operations by blending technology, empathy, and efficiency to create remarkable customer experiences.