Transforming Customer Support in Call Centers with Predictive Dialers
As firms continue to drool on the potential of online marketplaces and benefits that can come with access to a global market, the need to define and know the market consistently surges high. For this reason, call centers use hosted predictive dialers to reach out to the fragmented global market efficiently. These dialers use artificial intelligence (AI) to zero down to prospects that portray high chances of closing a deal. Let's have a brief on how dialers hosted in the cloud can help your company conquer the global marketplace with ease.
The Efficiency of Using Hosted Predictive Dialers
We need to comprehend that hosted predictive dialers are different from on-premise mechanisms in that they are browser-based and can be accessed and used anywhere. This allows you and your team to handle inbound/outbound calls easily without worrying about any geographical bounds.
These systems dial a bulk of calls from the database while bypassing answering machines and busy signals thus providing agents with active lines. Apart from its ability to cut down abandoned/dropped calls, this predictive dialer software saves time the reps would have used to dial numbers one-by-one.
When forwarding calls to reps, the system makes use of data in the CRM database and those from multi-channel marketing pipeline to transfer calls to the right service desks. This translates to efficient lead handling thus increasing the rates of FCRs in a company. When prospects place calls, their interest is getting their issues solved in no time and appropriately.
Hosted predictive dialers go beyond intelligently routing calls to ensuring that they provide reps with caller ID's details. When reps accept the requests, they already have a substantial amount of vital data about the prospect. This makes their discourses smooth and customer-centric which translates directly to the level of client satisfaction.
Why Hosted Call Center Dialer Systems?
To answer this question, let's talk about things that led to the inception of this dialing system. The traditional dialers were quite rigid as they didn't support a myriad of functionalities across various devices and platforms. Contact centers had to depend on installed on-premise ACD, dialers and desktops to efficiently use AI to gain more insights about prospects.
But with predictive dialer software that is based on the cloud, call centers can leverage real-time call monitoring and seamless integration with various CRM tools to establish a holistic picture of the target market. The sophisticated algorithms used by these dialers enables screening of diverse datasets to determine the right time to place calls to leads based on their time zones. When prospects are called at their own appropriate time, chances of them picking the calls are high.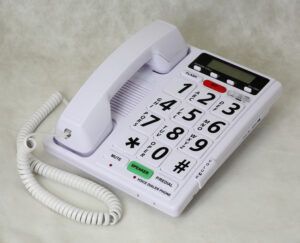 Predictive dialers attempt to help teams anticipate problems thus allowing them to develop strategies to avert the problems beforehand. When handling inbound interactions, reps hammer prospects with straightforward solutions because they already know about them. The result is that you'll have a team that is motivated as they have customers' answers at their fingertips. A motivated team offers excellent service to customers bolstering customer experience.
The start of a gratified customer begins with your reps which trickles down to the software systems they use. Your contact center deserves tools that are intuitive, easy-to-use and affordable to manage. Here at Nectar Desk, we provide several on-premise and cloud-based contact center solutions for small and large enterprises. Connect with our support team and let's help you build a decent and effective platform for engaging your clients.