No, Inside Sales and Telemarketing are not the same aspect of business! Understanding the difference between these approaches becomes vital as businesses seek to optimize their outreach and engagement. 
In the dynamic realm of sales, two prominent strategies take center stage, each wielding its unique set of tools and tactics. In this overview, we will consider Inside Sales vs. Telemarketing, examining their unique capabilities and providing practical tips to leverage their potential effectively. Here we go!
What is Inside Sales?
Inside Sales is a strategic approach to selling that relies on engaging prospects and clients through digital channels and communication tools rather than traditional face-to-face interactions. Sales professionals apply phone calls, emails, video conferencing, and other online platforms for connection. 
The sales representative conducts research on the customer and possesses a targeted solution for a particular issue and applies this approach to accurately identify potential clients, optimize the sales system, and not increase the number of cold calls. Thanks to this method, customers will be willing to cooperate because of the satisfaction of their needs.
What is Telemarketing?
Telemarketing is a direct marketing strategy that involves engaging potential customers via telephone communication to promote, sell, or inquire about products or services. Such proactive approaches allow businesses to reach a wide audience, convey marketing messages, and gather valuable information through direct interaction with individuals over the phone. 
This method is carried out through cold calling, so sales representatives call a large volume of potential customers, who are not always ready to continue cooperation. It is worth noting that in this model of work, the wishes of customers may not coincide with the company's product.
Are Inside Sales the Same as Telemarketing?
Inside Sales and Telemarketing, while both involving phone-based communication, represent distinct approaches within sales and marketing fields. 
On the one hand, Inside Sales encompasses a comprehensive sales process, from prospecting to closing deals, emphasizing relationship-building and meeting the requirements. This approach includes various types of digital technologies for communication and collaboration with customers to meet their needs. So, we can call it warm calls, which are eagerly welcomed by clients. In Inside Sales, there will be fewer calls, but they will be of better quality.
On the other hand, Telemarketing often focuses on specific marketing goals, such as lead generation, promotion, or market research. This is aimed at reaching a large audience with shorter interactions. We can call this approach cold calls because of the large base of potential customers, of which a majority is not interested in your product. Therefore, you will make a large number of calls, but most of them will be of poor quality.
Although both strategies apply the telephone, the key difference is their scope and objectives, with inside sales taking a holistic approach to sales and telemarketing often serving as a targeted marketing tool.
Difference Between Inside Sales and Telemarketing
In the previous paragraph, we have generally considered the difference between Inside Sales and Telemarketing. Each of them offers unique approaches to engaging customers through telephone communication. Understanding the details is vital for businesses, seeking to optimize their outreach and fit approach to the specific needs of the audience. 
Scope and Objectives:
Inside Sales: Contains the entire sales process, from prospecting and lead generation to closing deals and constant account management. It highlights building relationships with customers and providing personalized solutions.
Telemarketing:

Often focuses on specific marketing goals, such as lead generation, promotion, or market research. It tends to be more transactional, aiming to efficiently reach a broader audience with key messages or offers.
Nature of Interactions:
Inside Sales: Involves more in-depth and consultative interactions with customers. Sales representatives often have a deep understanding of the products or services they are selling, tailoring solutions to meet individual customer needs.
Telemarketing:

Typically involves shorter and more scripted interactions, seeking to convey essential information quickly. The focus is on generating interest, and awareness, or obtaining specific responses from a larger volume of contacts.
Relationship Building:
Inside Sales: Focus on building and maintaining long-term relationships with customers. It involves ongoing communication and support throughout the customer lifecycle.
Telemarketing:

Primarily focuses on immediate objectives, with less emphasis on long-term relationship building. The interactions are often directed toward achieving specific, short-term goals.
Technology Utilization:
Inside Sales: Relies heavily on technology, including CRM systems, analytics tools, and other software to manage and streamline the sales process. The goal isto enhance efficiency and provide a more personalized customer experience.
Telemarketing:

Also applies technologies, but the goal is reaching a larger audience efficiently. Automation tools may be used for tasks such as dialing and data management.
Practical Tips to Excel in Your Business:
Navigating the fields of Inside Sales and Telemarketing requires a blend of strategic finesse, effective communication, and a keen understanding of customer dynamics. As businesses tend to optimize their sales and marketing efforts, practical tips tailored to each approach become invaluable.
In this comprehensive guide, we explore actionable insights to elevate your performance in both Inside Sales and Telemarketing. Whether you're cultivating relationships with prospective clients through personalized solutions or engaging a broader audience with targeted messages, these practical tips aim to enhance your effectiveness.
For Inside Sales:
Leverage Technology: Utilize Customer Relationship Management (CRM) tools to manage and track customer interactions efficiently. Incorporate automation
for routine tasks, allowing your team to focus on high-value activities.
Data-Driven Insights:

Leverage analytics to gain insights into customer behavior, preferences, and trends. Use this data to tailor your sales approach.

Effective Communication:

Improve your communication skills for phone and virtual interactions. Clarity and conviction are essential in building relations with customers.

Personalization:

Tailor your approach to each customer. Understand their pain points and goals to offer your product as a problem solution.

Multi-Channel Engagement:

Combine phone calls with other communication channels like email and video conferencing for a comprehensive and integrated engagement strategy.

Sales Script Customization:

Develop flexible sales scripts that guide conversations rather than dictate them. Adapt your script based on customer responses to maintain authenticity.

Product Knowledge:

Equip your sales team with in-depth knowledge about your products or services. This enables them to address customer queries confidently and offer positions effectively.

Active Listening:

Practice active listening to understand customer needs. This not only builds trust but also allows you to tailor your pitch to address specific pain points.

Time Management:

Prioritize leads and focus on prospects that are more likely to convert. Effective time management is crucial in Inside Sales to increase productivity.

Continuous Training: Keep your sales team updated on product changes, industry trends, and evolving customer expectations. Regular training ensures they are well-equipped to navigate complex sales scenarios.

For Telemarketing:
Define Clear Objectives:

Clearly outline the objectives of your telemarketing campaign. Whether it's lead generation, appointment setting, or product promotion, a defined goal will guide your approach.

Comprehensive Training:

Provide training to your telemarketing team. Equip them with product knowledge, effective communication skills, and strategies to handle aims professionally.

Quality Data:

Ensure your calling list is accurate and up-to-date. Quality data is significant for targeting the right audience and maximizing the impact of your telemarketing efforts.

Script Development:

Craft a compelling and adaptable script. It should be a guide rather than a set of words, making natural conversations, and ensuring key messages.

Building Rapport:

Train your team to quickly build rapport with prospects. A friendly and personable approach can significantly improve the likelihood of a positive response.

Handling Objections:

Develop strategies for handling common objections. This includes training your team to listen actively, empathize with concerns, and provide relevant information to overcome them.

Regulatory Compliance:

Stay informed about and comply with telemarketing regulations, including "Do Not Call" lists. Ensure your campaigns adhere to legal and ethical standards.

 Effective Call Timing:

Consider the timing of your calls. Test and analyze when your target audience is most likely to be receptive to telemarketing calls, avoiding inconvenient hours.

Multi-Channel Integration:

Integrate telemarketing with other marketing channels for a close-knit strategy. Follow-up calls with personalized emails or other relevant communication.

Monitor and Analyze Results:

Regularly monitor and analyze campaign results. Use analytics to assess the success of your telemarketing efforts and identify areas for improvement.
Top Nectar Desk Tools To Excel in Inside Sales & Telemarketing
Nectar Desk is a cloud-based call center software that offers various tools and features to support inside sales and telemarketing efforts. Here are some top tools provided by Nectar Desk that can help excel in these areas: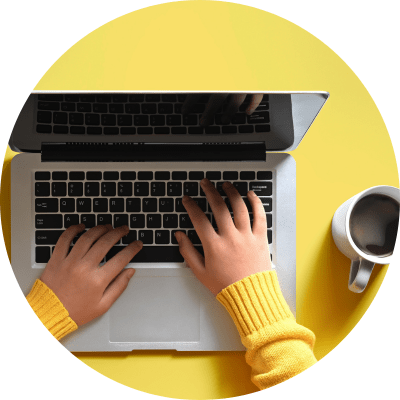 These tools from Nectar Desk can significantly enhance your call center's efficiency, ultimately contributing to an increase in your Annual Recurring Revenue.
Wrapping up
So, let's summarize. Unlocking the potential of Inside Sales or Telemarketing isn't just a strategy; it's a journey to financial prowess. In the changing and dynamic fields of Inside Sales and Telemarketing, the combination of strategies and practical advice plays a significant role in success achieving. As we conclude our exploration into these two distinct approaches one thing becomes clear: adaptation and improvement are key. Whether it's building relationships, through Inside Sales or reaching an audience through Telemarketing, continuous growth is essential. 
Embracing technology honing communication skills and understanding customer interactions are all vital for businesses to navigate these domains with finesse. As this guide comes to an end it leaves behind insights that can guide sales and marketing professionals towards efficiency stronger connections and ultimately triumph in the competitive fields of Inside Sales and Telemarketing. Have you already tried out Nectar Desk tools to make the most of modern technology and optimize your business?