The Untapped Value of Call Center Scripts
While most business people scoff at call center scripts for reasons only known to them, these scripts hold vital information that promotes seamless interaction between the clients and the call center agents. The scripts ensure that every agent sends the same message about your brand, values, and mission.
Creating Digitized Scripts Using Call Center Scripting Software
The software allows you to create easy-to-use scripts that provide answers to common customers' questions. The scripts allow agents, even the newbies, to handle clients quickly for a seamless workflow system thus promoting efficiency and productivity. The advantages of using call center scripting software are outlined below.
Dissemination of Congruent Solutions to Clients
Prospects will be gratified by the customer service team if they are given the same information by different agents. The scripts allow agents to give similar answers thus building trust on the client. Who can trust a business which every person gives different information? This is vital in creating a symmetrical working environment.
With scripts in place, the contact center managers don't have to expose every new agent to the full training scheme. One can just be provided with the basic tidbits as well as the scripts, and she/he will be ready to work!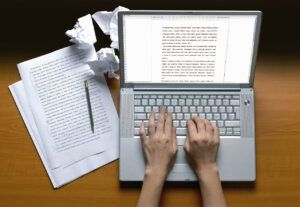 Complete Elimination of Errors
We're all prone to making mistakes, but when we are provided with straightforward guides, errors can be completely eliminated. Customers need to get accurate information about products, services, and other info. For businesses operating across a spectrum of products, agents may not have full information regarding every product. Scripts generated using call center scripting software can help agents in real-time relay correct info about the company's products.
Data Recording for Analysis
With today's productive database tools, you can consistently update a customer's information by retrieving data from the scripts recorded by the agents. Pragmatic use of call center software features will help in building a strong database by allowing agents to record new information about every customer. The collected data can then be analyzed to generate useful reports that are then used in decision-making processes.
Call Center Application Software Best Practices for Creating Scripts
With the right software at hand, you can create very useful scripts that can be used across various devices including smartphones and VoIP systems that utilizes a web-based platform. When using a call center application software to design scripts, consider the customer's journey. It's the work of your team to ensure that they provide congruent messages that portray the company's vision vividly.
Use your CRM tools to generate a table of customer's needs against appropriate solutions. Just be creative and map your scripts using materials with good visuals such as flip charts. Call for a session with your agents and rehearse the scripts. Allow everyone to contribute and point out areas that need to be amended. Skim through the polished scripts and reduce large paragraphs into points so that agents can easily deduce information while combing through it as they give answers to the callers.
From the creation of quality scripts to providing customers with the right information on time, the call center software determines the efficiency of the entire process. Nectar Desk provides latest technologically advanced virtual call centers for any business. Contact us for free and get immediate support from our friendly customer service team.