When messages arrive outside of the SMS chat session they are placed in the Messaging Inbox. The currently signed in Agents that have access to SMS will receive a notification in the top left corner of the screen.

You can also click on the Messaging Inbox on the left side menu under the Messaging section.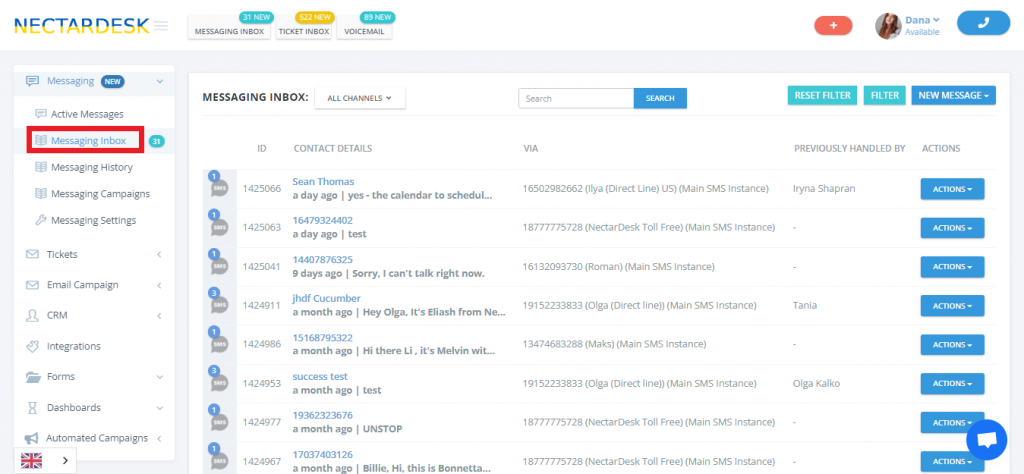 Here you will find all the SMS messages you received.
Then you should choose the SMS you need and click on the Actions button. There are options to Preview, Start Chat, Assign Chat to an agent or to Close Chat.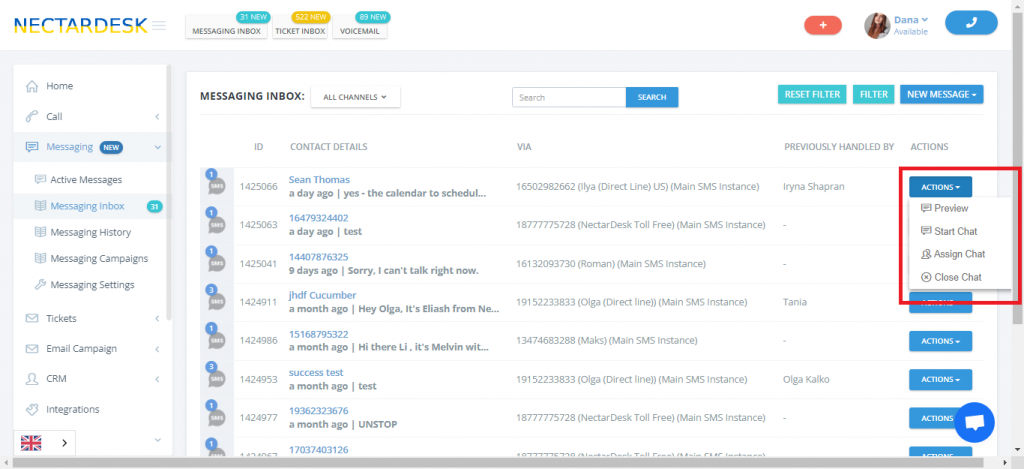 If you click on the Priview button, you will be able to look through the SMS without starting a conversation with this customer.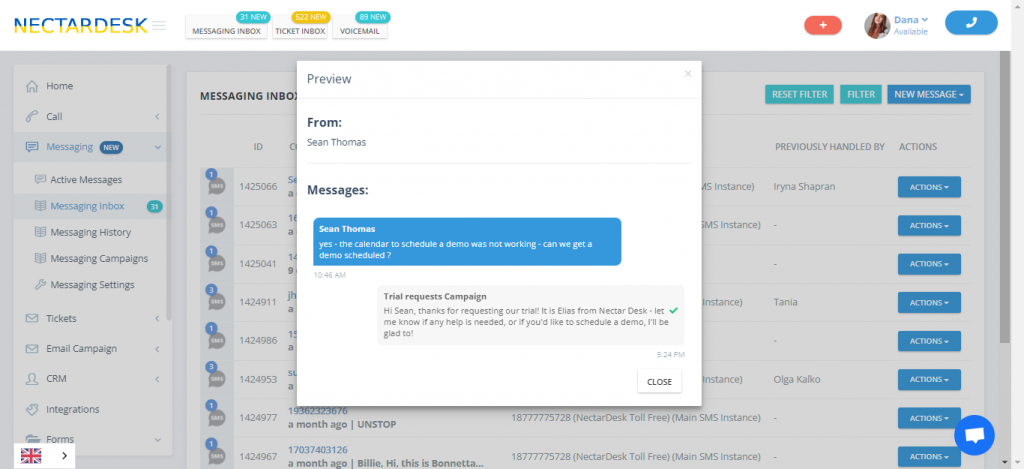 If you want to answer the received SMS, click on the Start Chat button. There will be all tools to send an SMS to your client.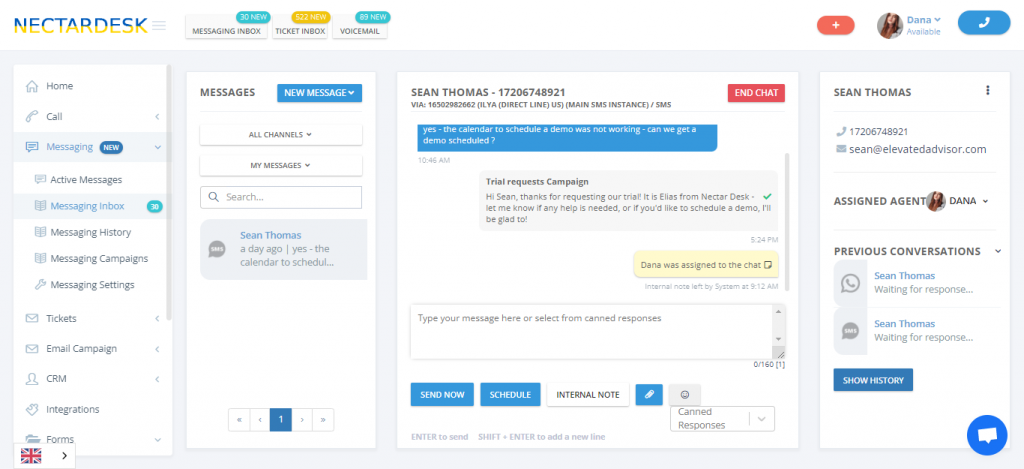 Once the conversation is completed, if the agent clicks on the complete conversation button, the new message will be removed from the SMS Inbox and archived.
The entire chat history can be viewed from the Active Messaging window by selecting the outgoing Id entering in the customer's phone number and clicking the Start button.
Or if it was a recent conversation clicking on the Name in the recent conversation list.
If the agent navigates away from the chat window before closing the conversation and the customer sends a new message, a notification will be displayed in the Active Messaging menu option as well as beside the customer's information under recent conversations.