You can configure our Messaging feature up to you in the Messaging Settings section.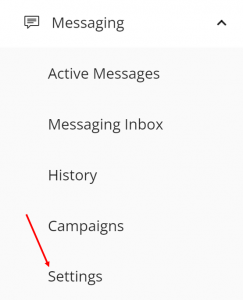 The Messaging Settings tab is in the left side menu.
Let`s have a try:
Go to Messaging in the left side menu.
Click on Messaging Settings.
Now you can configure it.
There are the following options:

(1)  Messaging Dispositions allows agents to tick the results of their conversations with clients.
(2) Here you can configure and add new Instances.
(3) This section allows you to set up Messaging Canned Responses.
(4) It is a list of Blocked Visitors.