We hope you know well how to use our Tickets which substitute for the email inbox. We didn't stop here and would like to present to you our Email Campaign so you could reach out to hundreds of clients via the email.
The setup guide
Upload the contact list to the CRM – these contacts will receive your email.
Create your own Sender signature.
Create the Email Template.

Watch the video to learn more:
*Useful hints:
You can create the following placeholder %automatedCallerId% in the previously created template > enable Numbers for local presence usage > choose the required from all the numbers you have in your account and as a result, the placeholder will be automatically substituted with the suitable local number for every customer.
For example, in the template you write To get more details, please get back to us at %automatedCallerId% and Nectar Desk will paste the number, which matches perfectly your client's number in terms of location.
Every Email Campaign can be multi-stepped: our system may send the follow-up email automatically after the chosen time interval: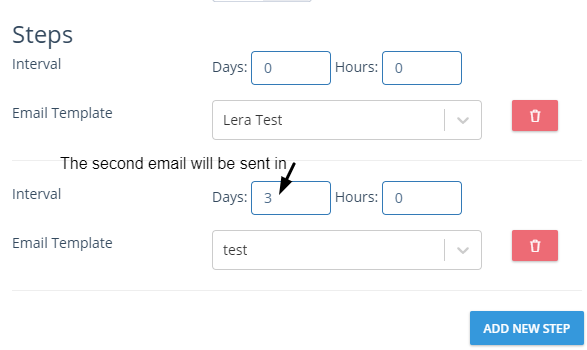 That's it. Don't forget to save the changes.
Now your Email Campaign is ready to go 🙂