Good news – we have the advanced email templates in Nectar Desk!
Make your emails more attractive and prof-oriented within a few minutes.
Setup
Go to Email Campaign – Email Templates: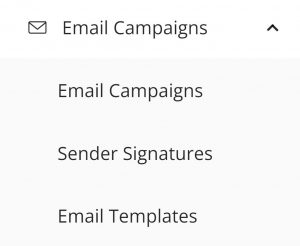 2. Press

3. Now you have access to the free email template builder: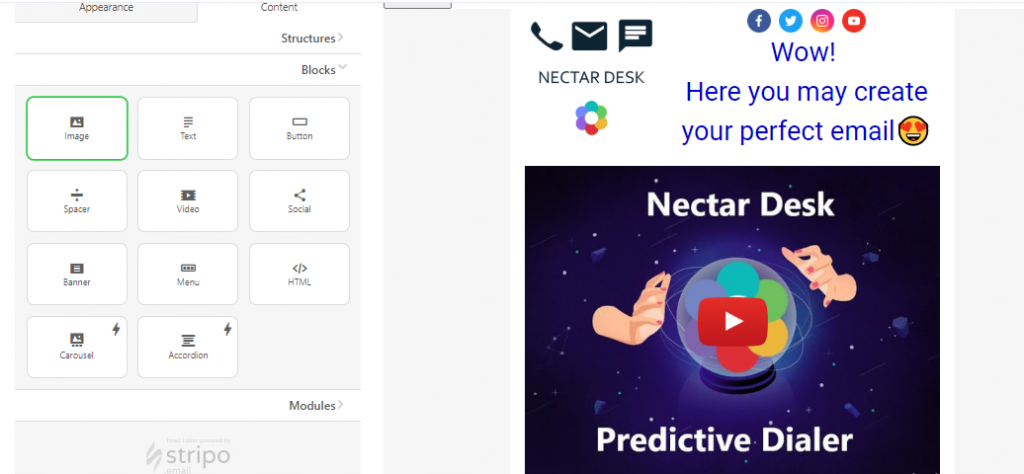 You can add blocks and fill them in with the various content: images, text, buttons, YouTube or Vimeo videos, social network links

, banners, etc. Furthermore, you can save the modules you've created for further usage.
No limitations for your creativity!
4. Once the template is ready, press Save and go to

to set up your new email campaign using the template 🙂