6 Intriguing Features of a Call Management Software (CMS)
A call management software is one of the most important tools in a call center. Having the best of the best CMS software guarantees your business smooth and flawless communications both within and outside the business. After doing a thorough analysis of the existing contact center management tools in the market, it is beyond doubt that a good CMS should have the following features.
1. Unbelievable Real-Time Monitoring & Analysis
The reputation of a business depends highly on customers' day-to-day conversations with call agents. A good CMS allows for call center management solutions that include real-time monitoring of all inbound and outbound communications. The software queues calls and keeps the current happenings on top of the interface.
At the end of the day, the management team can easily analyze all usage statistics and performance with the help of the call center performance management software. With the software, you can comfortably trail the performance of all service targets which include inbound, outbound as well as extension-to-extension calls.
2. Great Applications For Couching and Monitoring Agents
In the case where an agent is experiencing some issues when speaking to a client, a colleague may assist by dropping and taking over the call without the client knowing.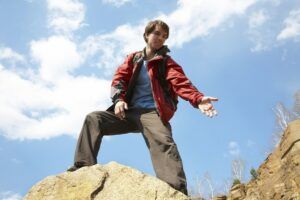 That's only possible with an industry-grade management call center software. In fact, such software capabilities make the process of training interns an easy task. The software allows managers and any experienced agent to pop in and assist without the caller at the other end of the line noticing any change in conversation.
3. Unprecedented Historical Reporting
A good software for call center management should have unlimited number of templates that is used to design infographics for easy decision-making process. Managers can always use the software to dive deeper into their databases to find crucial customer data. Historical reports may be on a weekly, monthly or yearly basis.
4. Very Intuitive Interface
Once an agent logs in to the management call software browser, he/she is welcomed by an interactive and intuitive interface where he can access real-time reports. The agents can quickly see call center forecasts and performance metrics against his own metrics. The software can also be tweaked so that it reminds the workforce of the immediate and long-term business goals. This ensures that employees don't swerve away from the right track.
5. Supreme Call Recording and Call Flow Visualizer
When there are many customers in the queue, impatience can take toll and some callers may just drop their calls. To prevent this, CMS provides easy call center queue management as agents can record calls so that they can listen to them later thus reducing call waiting time.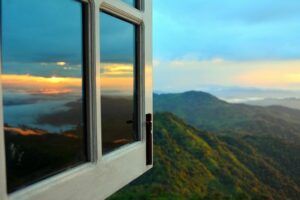 The call flow visualizer helps in holding and transferring calls to the available agents. Another intriguing feature with this software is its ability to investigate calls for performance issues and performing deep database searches to retrieve information that could have been impossible with other retrieval methods.
6. Seamless Workforce Management
With a well-performing call center workforce management software, managers can in real-time see the metrics of each employee. The software helps in analyzing workforce metrics such as call handle times and call volumes. That means that a company could prevent overworking the available staff and even reducing staffing cost as the company knows the correct number of staff required.
If the contact center in your business is plagued by serious issues like lack of proper records, statistics and crude ways of monitoring the workforce, you can give a try to the management call software. It might be hard to know where to start but try to contact us at Nectar Desk. We are experienced experts with great software and material to get you started. Contact us at any time for free advice and recommendations.