Call Types define different types of calls measured in call center statistics. There are many call types in Nectar Desk. Let's review them all so you could be well versed in it.
Inbound Calls – these are direct calls to an agent.
There are a few types of Inbound calls in Nectar Desk:
Inbound Answered is a common call answered by a normal agent, supervisor, or admin.
Inbound Answered within SLA is the call that meets the previously set up SLA settings. The SLA will specify that your call center is committed to answering a set percentage of calls within a certain number of seconds, such as answering 75% of calls within 20 seconds.
It can be set up under General settings:

Inbound Answered but not within SLA is a call that did not meet your Service Level standards.
Inbound IVR Exit is a call that entered the system, but the caller has hung up while listening to the IVR message.
Abandoned Call – this is an inbound call that entered the queue, but the caller hung up before the call was answered or transferred.
Callback – if there are any unanswered phone calls, Nectar Desk can automatically call your customers back. A missed call from a customer is registered in the system, which will later dial the customer's number until the agent and the customer are successfully connected.
You can enable the callback option under Settings – Ring Groups:
Overflowed – this is a call that was received, but immediately transferred to another destination due to the queue's exceeding the configured maximum queue size or the configured maximum wait time. The caller may leave you the voicemail message which you can later find in Call – Voicemail.
Outbound Answered – this is an outbound call made by an agent.
Outbound Not Answered – this is an outbound call without the callee's answer.
Transferred – this is either inbound or outbound call that was transferred to the extension, another agent or an external number, and the agent who made a transfer, left the conversation right after transferring.
Warm Transferred – this is a transferred call with both the agent who made a transfer and the person the call was transferred to, participating in the conversation.
Out of Business Hours – this in the call that became abandoned due to entering the system outside of the previously set up business hours.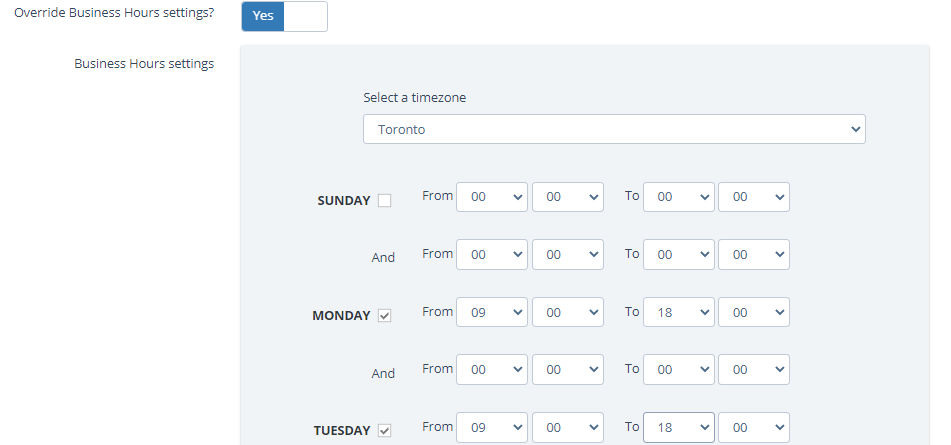 Short Abandoned – this is a call that was not answered by the agent during the first 5 seconds and the caller hang it up.
Automated Callback – this is a callback that was set up within the Callback Automation.
If you need to find any call based on its call type, go to Call – Call History and filter.