Need to call back the client in a few days, send him a text message or email later on, but are afraid you'll forget to do this in time? It's no longer a problem as we have a new feature called Activities. It's a kind of a friendly reminder through which you can create a task such as a call, SMS or email and make sure it will be completed in due time.

Let us describe you the way it works.

First of all, you need to go to the Activities section – Main List and press on "Add New Activity".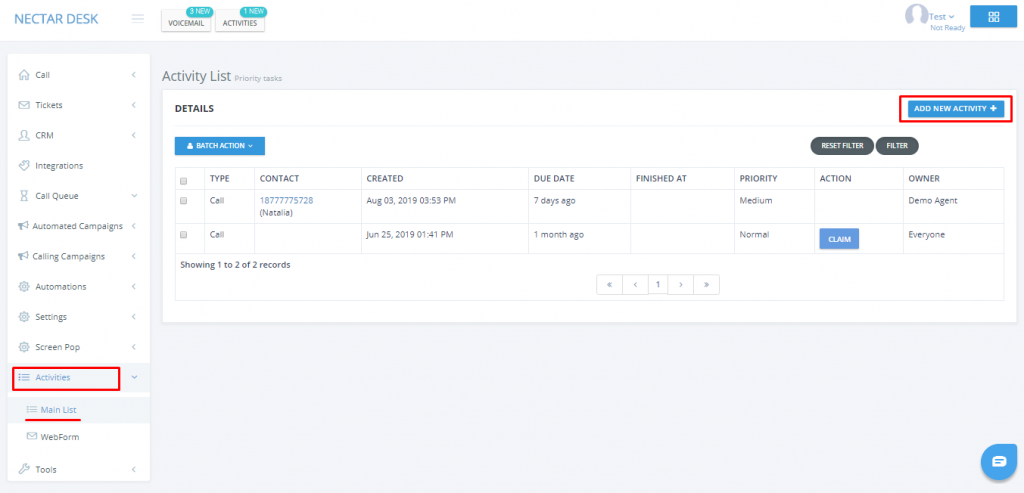 Then select the Activity Owner. If you select "Everyone", the activity will be visible for all the users in your account. Meantime, once you select the specific agent – he will be the one responsible for this activity.

The next step is to choose the Activity Type: call, SMS or email.

Due Date is a kind of deadline for your activity.

Please type the Contact name or Phone number in Contact field.

You can also select the Priority for this task: Normal, Medium or High and leave some Notes.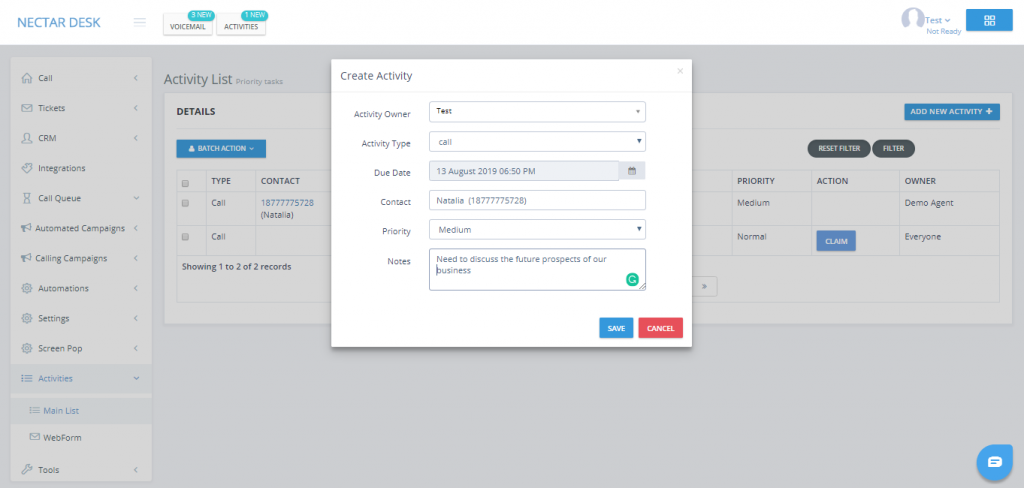 That's it, the activity is created so now you can be sure you'll end up your tasks in due time.
Automated Activities
Furthermore, with the help of Automated Activities, an activity for the selected call type will be created automatically. For example, once there is an abandoned call – it can automatically appear in Activities section so you'll be able to claim it to yourself, which means that you'll be responsible for this call. Once the call is claimed – it appears as Pending Activity at the top of the screen:

As soon as the activity is finished, you can Mark it as Complete and this change will be displayed at "Finished at" section:

Watch the video guide to learn more about the setting up Automated Activities: