Nectar Desk provides you the ability to record all call types. With the Call Recording feature, you can always have access to the required call in order to get some details from the conversation – we store Recordings as long as your account exists. You can find Call Recordings in the Call History under the Actions button of the needed call.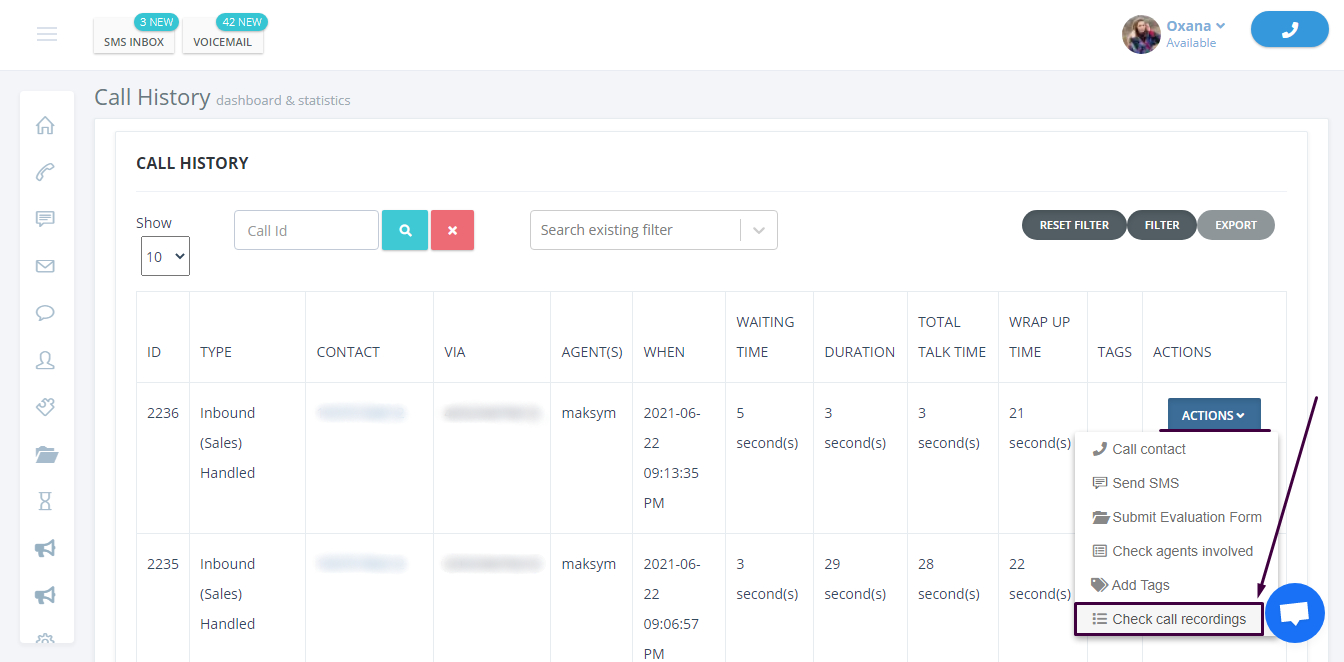 We at Nectar Desk are HIPAA Compliant. This means that we do not have access to your recordings and cannot listen to them. Recordings are stored in complete security.  We can guarantee that only your agents have access to the recordings if needed. 
In the General Settings, you can find 'Add Stop Recording Button to dial Pad'.

And this button can stop recording for some time you need during the call.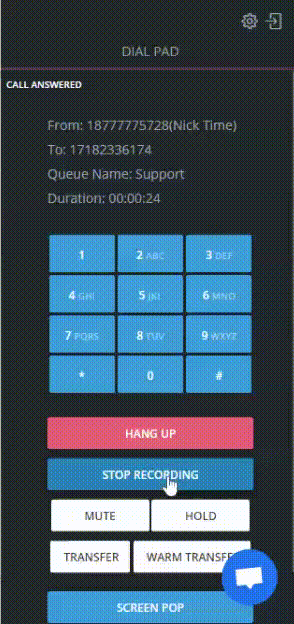 If you stop the recording of the call and resume it, you'll find several recordings of one call in the Call History.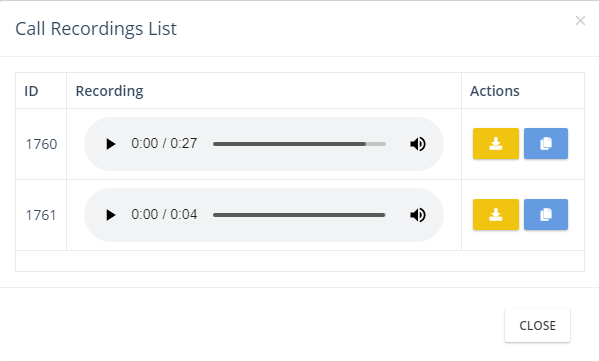 Permissions
With the aid of permissions for different categories of agents (Supervisor and Normal), you can set up what exactly they have access to. Remember that the Admin Сategory allows access to all features in your account. Check the Permissions tab under Settings to set up it to your needs.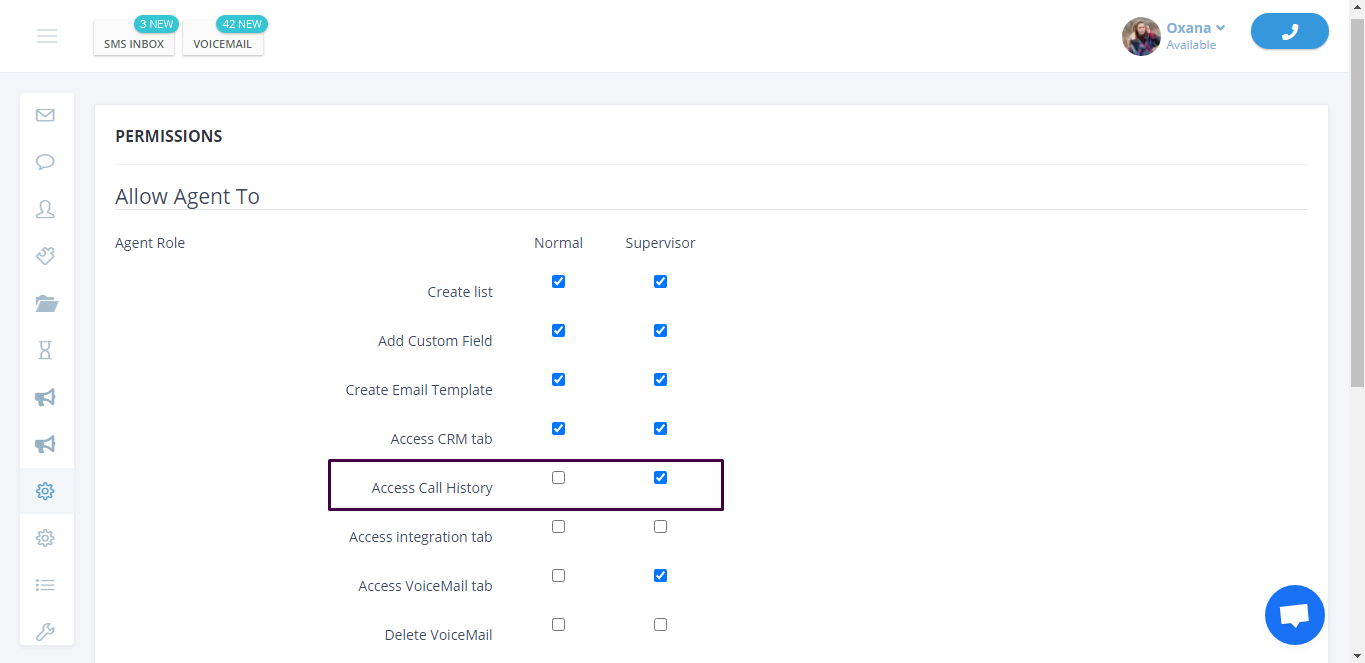 Teams
The teams feature allows you to create different teams in one Nectar Desk account. And numerous departments could work without intersection. Depending on the team and what Ring Groups are assigned there, agents have access only to calls and Call Recordings from those Ring Groups in the Call History.
To know more about the Teams feature, please click here.
It can happen that you need to share the Call Recording. For instance, you are training a new employee and have to make corrections work or provide a great example of good customer service in call handling. It would be much easier to share the required Recording. And in case if you need to share Call Recordings outside of the Nectar Desk, we've prepared for you a Shareable Recording URL option. 
To start using the option, please activate it under General Settings. 

Under Permissions, you can choose if Supervisors and Normals can use this option too.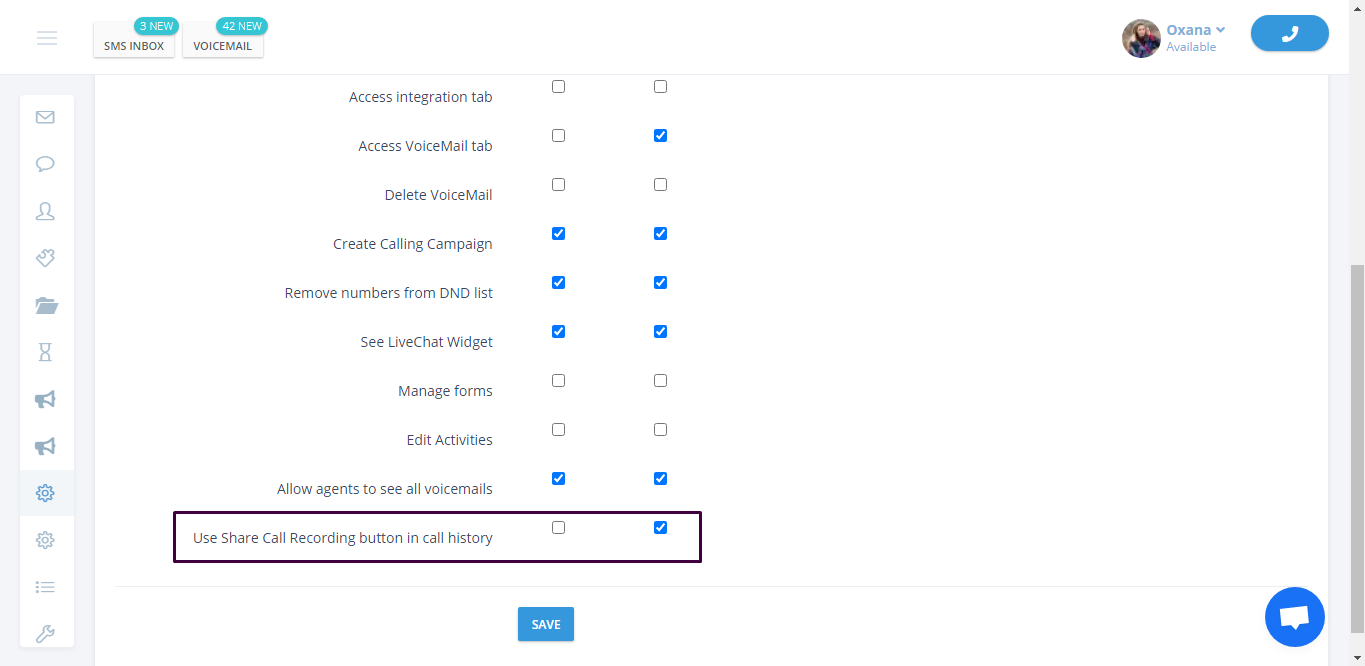 To copy the Shareable Recording link just click on the button.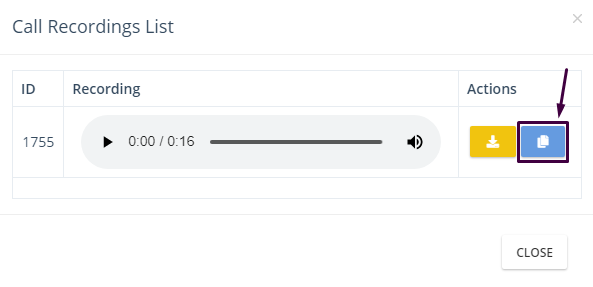 We hope you find out more about Call Recordings. And how to share them with your team even outside of the Nectar Desk if needed.