6 Incredible Ways of Using Your ACD Routing System
The Automatic Call Distributor is one of the telephony tools that is used alongside CTI application systems to route and direct calls to the direct departments accurately. ACD may also be used together with IVR and customer relationship (CRM) systems as well as other call tracking CRM software to assimilate the benefits coming from flawless communication systems with business objectives.
Most businesses use CRM call tracking as a way of optimizing and personalizing calls for better customer experience. But using these systems optimally and leveraging on their efficiency is not that easy.
Here we're going to take you through some of the tricks you can employ to maximize the capabilities of your ACD.
1. Combine CRM and ACD Capabilities for Better Experience
Call tracking CRM enables the human resource team to follow the behaviour of prospects in various platforms. With that, they get very useful information about customers. When clients call, the team already knows what the customer desires and ACD help in routeing the customer to the right department. Website links, email handlers and screen pop-ups may also be integrated with ACD to foster call tracking analytics.
2. Prioritize High-Profile Prospects
Every business has a certain group of customers who sign big contracts, those clients a business can't afford to lose. With a good call analytic tracking system, such clients are given priority – that is, they don't have to be put on a queue and should be routed directly to where they can get immediate help. Loyal customers should also be given priority so that they can feel they are part of the company.
3. Diversity Call Center Locations
In the case of technical problems in one station, ACD should route calls to other centres thus maintaining call flow. Call tracking software is ideal for such situations as it can route calls to any call center.
In fact, you can hire agents who work at home as secondary backup agents to help when there is an influx of clients or when one or two call centers are experiencing technical difficulties.
4. Apportion Agents to Particular Groups
When using call CRM tracking, it's vital to assign contact center employees particular groups per their skills and experience. Routed calls will be directed to specific groups specialized in certain fields. Such an arrangement will reduce the number of customers on queues as it assists the HRM department to identify groups that need more agents through analytics call tracking technology.
5. Enable Callbacks, Call Overflow and Direct Calling
ACD uses technologically advanced call center tracking software that allows for callbacks and managing long queues when the business suddenly experiences a large volume of customers as a result of outbound marketing campaigns. Callbacks allows customers to drop calls then the customer care team will contact them later. Also, call center call tracking software allows customers to be connected to particular agents who've helped them before.
6. Call Monitoring, Reporting and Analysis
The efficient call center tracking system software allows real-time monitoring of all calls which helps the ACD system to route calls immediately to free clients. Through this system, the supervisors can closely peer-to-peer activity which in the long-run helps in evaluating the performance of the employees. The data collected from calls, voicemails, callbacks and text messages can be used to gauge the performance of the analytics call tracking software.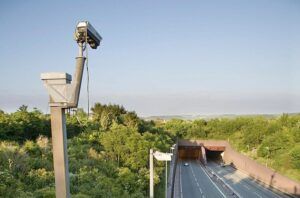 Call center software tracking provides a useful way of pairing a client's ID with information collected using CRM. Optimally implementing ACD programs involves more than online research, it takes endurance and action – managers must tune the CRM call tracking system to a frequency where everything works perfectly.
Optimizing your ACD system can be irksome, and that's why you need to contact ACD routing experts us, Nectar Desk. Our company will setup everything for you, saving you time, money and energy.