The Nectar Desk multichannel software is a great alternative to Kustomer. Our call center solution covers all communication channels such as calling, text messaging, ticketing, live chat, and social and messaging apps. We provide clients with all the standard features included in Kustomer such as Call Center Management, Appointment Management, and Surveys, as well as our own built-in CRM solution.
Delivering effortless, consistent, and personalized service and support through a single timeline view without switching to dozen tabs is not an easy task. To successfully cope with it, the company should think over a reliable and multifunctional solution to ease the process of communicating both inside and outside the company as well as monitor the working process at all. Knowing which agents are most effective and how your contact center is managing requests at peak hours will go a long way towards improving customer satisfaction rates.
Being a great call center software, Nectar Desk will be able to significantly reduce costs for inbound calling as well as outbound calling. This reduction in cost is further realized with a larger call center company as the savings come per agent. With a ten-agent calling center, you save over $4,000 each year!
Moreover, having access to other available messaging channels, you can choose the ones which work best for you and collaborate with your teammates or customers 24/7.
Switch to Nectar Desk today and watch the savings come in for your call center.
Use Nectar Desk as Kustomer alternative
We support all teams, be it one agent or over one hundred. No matter how large or small your team is, we guarantee you our top level of software performance as well as access to features you will be delighted with.
| | | |
| --- | --- | --- |
| | Nectar Desk | Kustomer |
| Price | 50$/month | 89$/month |
| Extensions |   | |
| Free Trial |   | |
| Call Recording |   |   |
| Analytics |   |   |
| 24/7 Support |   | |
| CRM |   |   |
| Mobile App |   | |
Nectar Desk features you may also like
No matter how large or small your team is, be it one agent or over one hundred you can take advantage of all the features in our solution.
| | | |
| --- | --- | --- |
| Smart IVR | Automate call flow with prebuilt messages for your customers. Let our system distribute them to the right department and save your precious time. | Learn more |
| 20+ Integrations | ActiveCampaign, Pipedrive, Salesforce, amoCRM, Zendesk, Vonigo, Shopify, Zoho, and more. View all caller details merged into one clean space. | Learn more |
| Built-in Business SMS Channel | Craft and send targeted texts to tens, hundreds, thousands, or even millions of customers. | Learn more |
| WhatsApp & Facebook Messaging Channels | Integrate your business WhatsApp or Facebook accounts and handle conversations directly from the Nectar Desk account with the possibility to have calling, SMS, email, and other functionality at hand. No extra apps and fees. | Learn more about WhatsApp & Facebook messaging |
| Predictive Dialing | Automatically dial your contacts from the list only in case there is an agent available so that your customers could be connected with the live agent to discuss their questions. The Nectar Desk Predictive Dialer is a perfect solution for large teams aiming for volume over personalization. | Learn more |
| Voicemails | Create personalized greetings or group messages. | Learn more |
| Automatic Callbacks | Automatically call back missed calls from customers until you are reconnected. | Learn more |
| Call Statistics and Monitoring | Monitor your call center's performance and agents' productivity. Track agent statuses, amount of missed calls, calls in Call Queue, and more. | Learn more |
| SMS Mobile App | Stay connected with your customers and prospects wherever you would like to. Answer the old messages and create new ones thanks to 2-way SMS messaging. | Learn more |
| Live Chat | Embed Live Chat function to your website and chat with its visitors 24/7 – there is no need to use additional services and pay extra. | Learn more |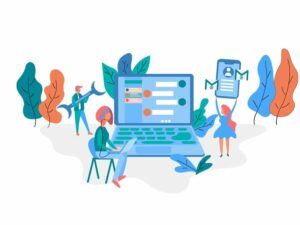 Nectar Desk client's testimonials
We are, and we always will be, small enough to care but big enough to provide you with a solid and feature-rich customer care solution. Over one hundred clients trusted NectarDesk with their Cloud Call Centre. Join them!
| | | |
| --- | --- | --- |
| " | About 30% of our business comes from over the phone, so Call Center Software plays a crucial role in our operations. Our agents are located in 3 different countries, so monitoring and quality control was not an easy task until we switched to Nectar Desk. Now it doesn't matter whether you have your team next to you or they are thousands of miles away | " |
Nasir Khan
CanaFlora
| | | |
| --- | --- | --- |
| " | We are a global SAAS business with clients and employees across the globe. Nectar Desk enabled us to manage all phone-related operations under one hood. When we first saw that you can buy a local or toll-free number in 5 seconds we couldn't believe it. We are a very happy client and suggest for everyone to move their call operations to Nectar Desk | " |
Kyle Stone
Partizan Cloud