Multiple Agents Calling Campaigns can be created by the Administrator of Nectar Desk Account.
They are used to initiate calls based on a contact list so that you shouldn't copy and paste to the Dial Pad clients' phone numbers to call them.
After creating a contact list (or once it's uploaded to the account in .csv) you will be able to start calling campaigns.
How to set up a new campaign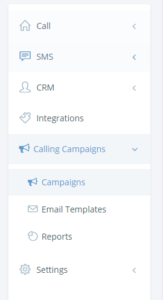 To start a campaign, click Calling Campaigns > Campaigns
Name your campaign, select the contact list, and email template if needed, choose the outbound number in case you have more than one, enable a Call Script (if you need it) and set up the rest due to your use case.
Using calling campaigns you have the ability to Block Calls for chosen dispositions. The system won't let you dial a contact with particular dispositions from the last call made to that contact.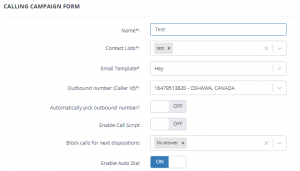 Next comes the Dial Method.
You can select auto dialing (the system will dial numbers from the contact list automatically one by one) or manual dialing (you will need to hit 'Dial' every time to make a call).
Also you can select an Email Template so while campaign you will have the ability to send an email to the contact within Nectar Desk interface.
After that press 'Save' and your newly created campaign will be ready to go.

During campaign you can edit contact details if needed, add notes and see notes you've added during previous campaigns. It's possible to pause campaign or end it at any time.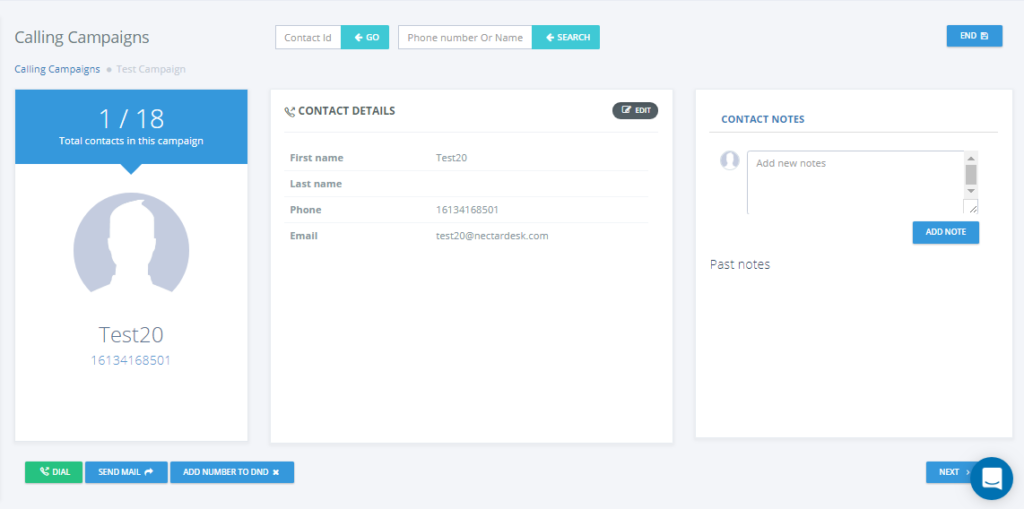 You can be the only agent who runs the campaign or there can be multiple agents initiating it at the same time. Our system won't display the contacts you've already dialed to other agents so there won't be any mess up and your clients won't be dialed twice.
After you end your campaign, you will see its details.

You can resume the campaign by clicking on green 'Resume Campaign' button.
By clicking the 'Reports' button you will see total contacts dialed, agents who were involved into the campaign, total talk time, campaign duration, the amount of successful and failed calls, calls rejected by client and by agent. There is also a Disposition report.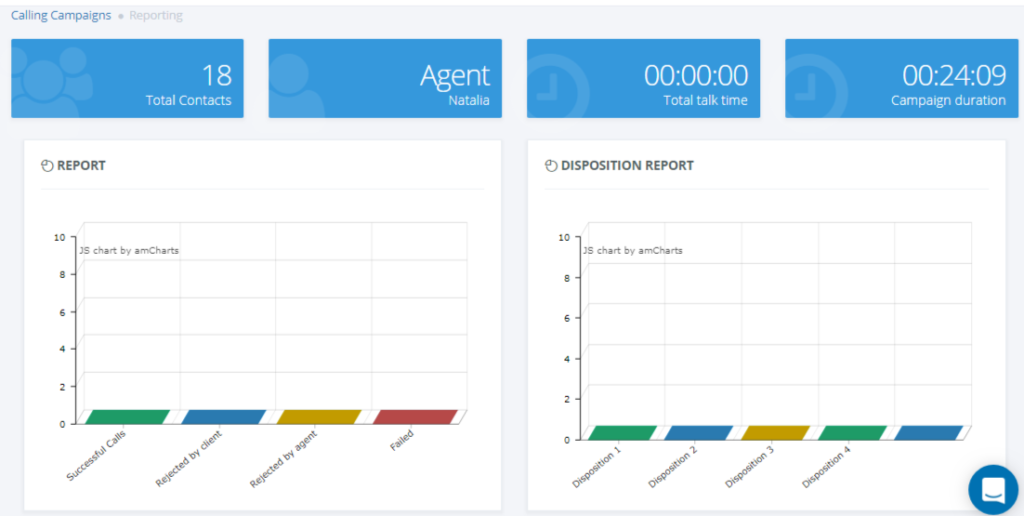 If you need to enable this feature in your account or require any additional help with the setup, please contact our Support.