Messaging Dispositions are very useful for Nectar Desk clients who are actively using our 2-way Business Text Messaging / Messaging Feature. This function allows agents to tick the results of their conversations with clients.
How to configure Messaging Dispositions?
Go to Messaging in the left side menu.
Click on Messaging Settings.
Now you can configure it.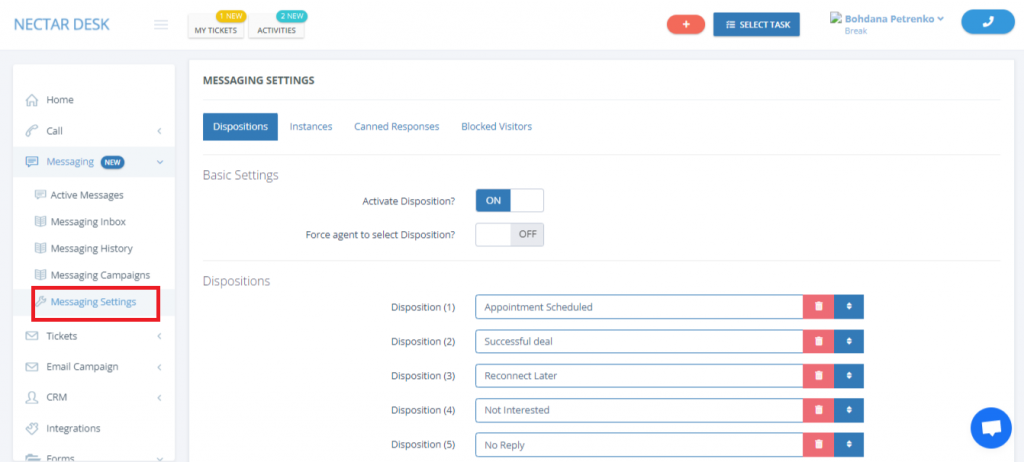 Basic settings have two options:
Activate Disposition? – On/Off
Force Agent to select Disposition? – On/Off
If you enable Force Agent to select Disposition option, an agent wouldn`t be able to close a pop-up without selecting a deposition code.


Dispositions also can be reordered by dragging them.

To create a new Disposition Code, just click on ADD MORE CODES.
When should the disposition window appear?
After you press Complete Conversation the Disposition Pop Up will appear. The design is the same as for Calls Dispositions.



Messaging Dispositions are stored in Messaging History under the Actions column.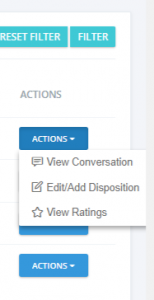 You will able able to edit disposition codes whenever you need.