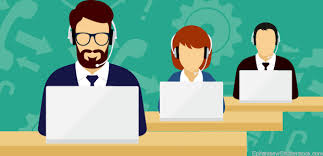 With the Nectar Desk Auto Call Answer option the agents may automatically answer the calls once they enter the system. This is a very useful way of call answering in case it is not possible to be distracted to accept the call.
Nectar Desk system will automatically pick up your incoming call when your status is Available. You don't have to click the answering button to handle the call.
Auto Call Answer has some simple steps and it's easy to use. The option allows you to attend the call whenever you are busy and you don't have time to hit the "Answer" button.
Auto Call Answer is extremely convenient feature for the Call Centers, where it's important to answer the incoming calls quickly as it avoids clients from long waiting time prior to the conversation with the agent.
One more immense advantage of the auto answering is that the less is Average Answering Time, the better is Analytics and the level of customer satisfaction with your service.
The way it works:
In order to enable Auto Call Answer option, please go to Settings – General, scroll down to see the "Incoming Call" section and choose "Yes" near Auto Answer.
Now, once a Call Notification pop-up window appears when you receive an inbound call, it will be automatically answered and the agent will have a talk with the client without wasting time on pressing the "Answer" button.
*A friendly piece of advice
In the Ring Group Settings choose Round-Robin call distribution so that once Auto Answer option is enabled in your account, the new incoming call would be distributed to the agent who is in Available status longest.