6 Coaching Tactics that are Doing Damage to Your Call Center
Coaching and training are major components of all contact centers, and the technology available today with your call center software makes it that much easier to include real-time coaching opportunities. With functions like customer care call recording, agents and managers alike have the ability to listen and learn from previous sessions.
But, the reality is that some call centers are using outdated methods of training and coaching their agents that may be harmful in today's environment.
Here Are 6 of Those That You Will Want to Avoid:
1. Rewarding Quantity Over Quality
While the numbers of customers handled will always be an important metric, it can't be the main focus. What successful virtual call center managers understand is that the true measure of success comes from the customer's perceived quality of the interaction. Customer satisfaction is priority number one, and this can't be derived from how many customers an agent spoke with.
2. Not Having Online Access
Mixing classroom learning with online training is a recipe for success with continued coaching practices.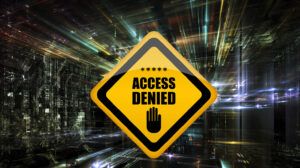 Providing online access to coaching that your agents can work into their own schedule gives them a break from the classroom, saves corporate money and resources, and puts some variety into the mix.
3. Virtual Call Center: Using Outdated Metrics & Objectives
Before you start any level of training, ensure that the message and content is still aligned with the current KPI's and objectives. Teaching your agents the wrong information is counterproductive and can harm both the business and their morale.
4. Customer Care Call Recording: Making It All About the Agents
Don't forget about the customer component for your virtual call center learning initiatives. Although it can be easy to ignore the person on the other end of the line, the clients are a crucial component of properly coaching your agents. Take advantage of features like customer care call recording to incorporate real-life scenarios into the training.
5. Not Asking the Agents What They Think
The agents are the people making the calls. They are your army out in the trenches.
Did you ask them what their biggest hurdles are on a daily basis, or what things they continue to struggle with? Ensure you're giving them the training they truly need to succeed.
6. Virtual Call Center: Training is Not Continued or Consistent
Effective learning is not a one-shot deal, and it needs to be consistent and adopted as a long-term approach. With new software capabilities and changing consumer demands and trends, you want to keep your agents fresh and aligned with current company objectives.
If your virtual call center software doesn't provide adequate data for learning and educational opportunities, check out what Nectar Desk customer care call recording has to offer. With the right technology, your business can have access to everything it needs to help its agents be successful.