Nectar Desk takes into consideration the preferences and needs of all our clients. From now, among the other CRM solutions we cope with, we integrate with Salesflare🤩
Your benefits from this integration active


✔️ You can make calls to your customers worldwide directly from the Salesflare CRM.
Are you still using your cell phone separately from the laptop in order to talk to the client and then go back to his account to leave notes? Let's be honest – it sounds like a waste of time🤫 Using Nectar Desk integration, all you need to do to make a call is to press the button near the contact's phone number and our system will start dialing him automatically:

✔️ The call log will show up in Salesflare under the contact's Account.
Nectar Desk call log contains pretty all the required information about the call: ID (sequential number of the call in your ND account in Call History section), its direction, client's number and yours, the name of the agent responsible for the call, time and date when it was initiated and its duration. We also provide our customers with access to the call recording URL in order to listen to the call you previously had with your client in case you are looking for some details. You can see the example of the call log below: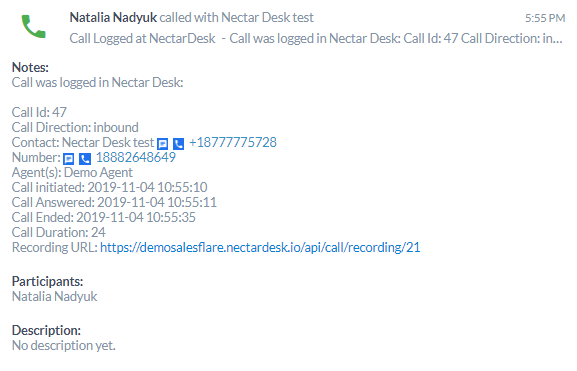 ✔️ Among calling functionality, we at Nectar Desk have many other useful options such as SMS, Tickets, many kinds of Calling and Automated Campaigns, detailed Analytics and Reports and much more.
How to integrate Salesflare with Nectar Desk

The integration set-up is really easy. In order to integrate Salesflare with Nectar Desk, please follow the next steps:
1. First, navigate to the Integrations screen:

2. Choose Salesflare and press "Integrate":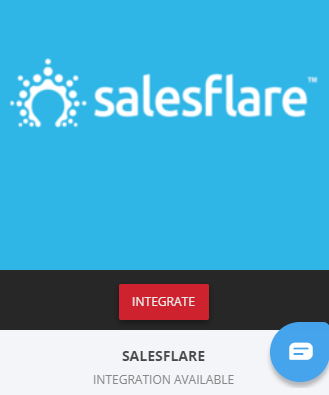 3. Insert the API key from your Salesflare account. To do it, please go to Salesflare Settings >>> API Keys >>> Create API Key: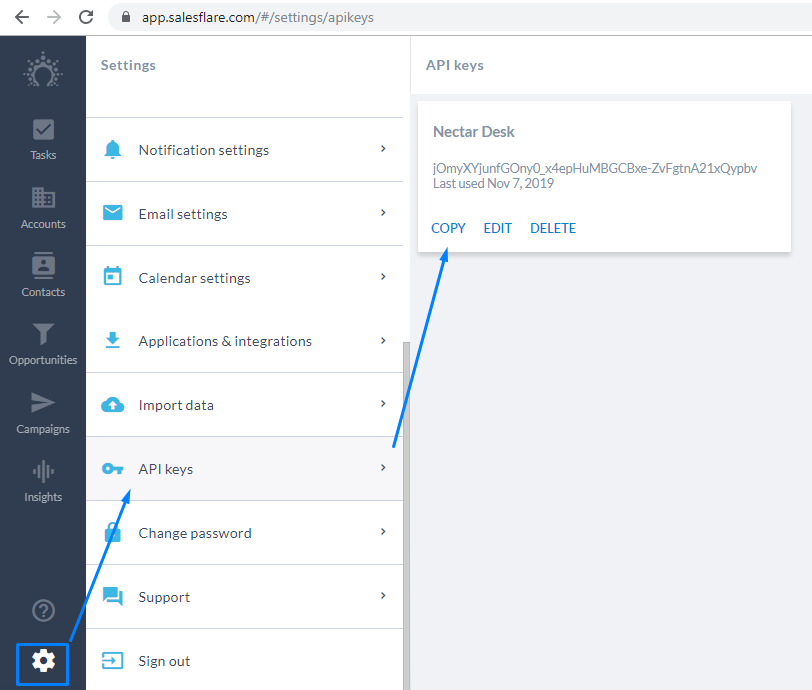 4. Here is a list of options you can have with Salesflare integration: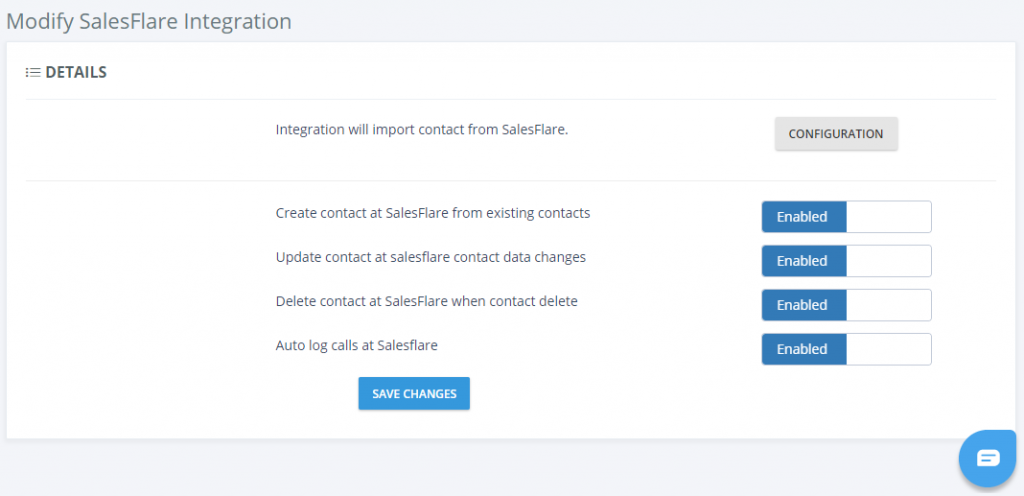 Enable the ones which are necessary for you and don't forget to save changes😊
That's it. Now your accounts are successfully integrated.
If you want to learn more about the way Nectar Desk integrates with Salesflare, please request a demo with our team or create a free trial and experience the pros of this integration on your own😏