Nectar Desk has an integration with the Instagram platform. It allows our users to receive direct messages automatically in the Nectar Desk account.
Then you will find your direct messages from Instagram in the Active Messages section. There are options to:
view your messages,
check messaging history
see contact details,
answer the messages,
use canned responses,
add attachments and emojis,
schedule your messaging.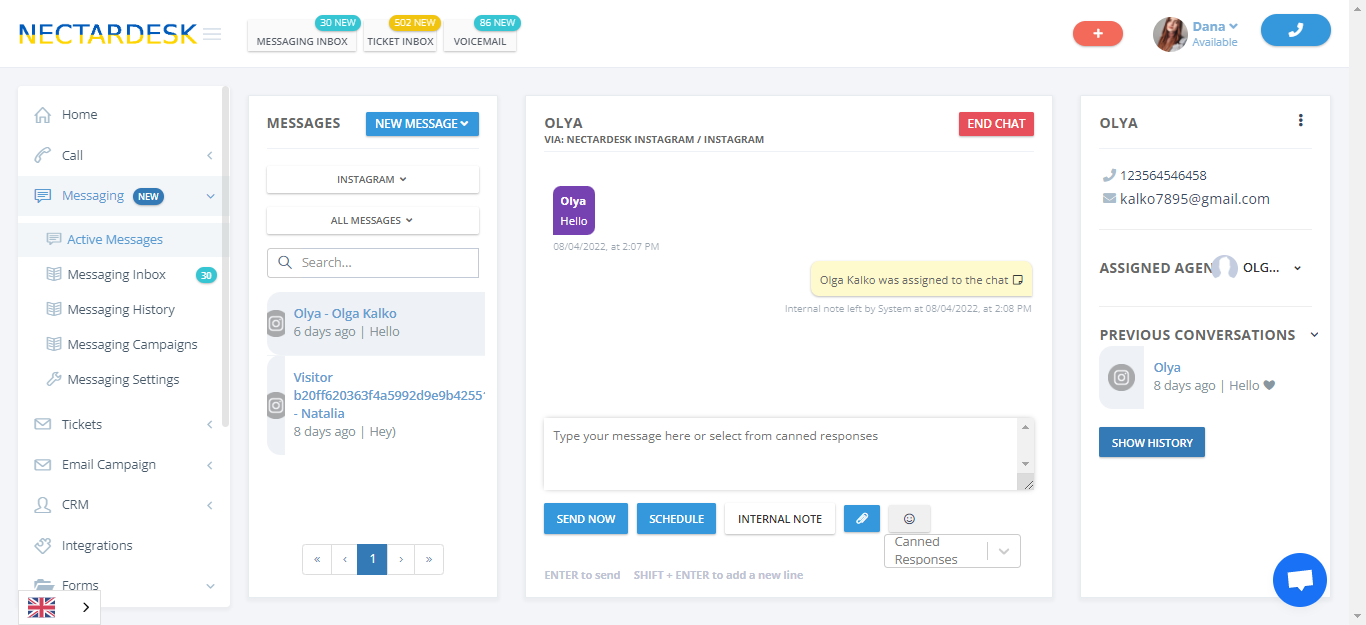 Our solution enables you to easily keep and handle all your communication channels under one single platform in the Nectar Desk account.
How to set it up?
In order to integrate your Nectar Desk account with Instagram, you need to contact our support team via Live Chat or email. We will be really happy to take your call center to the next level.