The Emergency of Customer Oriented Service
Competition is really roughing up companies the wrong way, and who's the beneficiary? Of course, the customer. Companies are putting up measures and structures to create a customer-centric pipeline that monitors the behavior of customers across various platforms. Companies are developing channels to generate leads that can enter the conversion phase and finally the retention phase. These channels need to focus on the customer lest they turn out to cruddy projects.
The centerpiece of the entire process of building a customer-focused strategy lies in the company's call center. Agents' interactions with clients send out meaningful signals about your brand and vision to the prospect. The good thing is that call center software vendors can help you create the customer-oriented system. Let's check how.
How Call Center Software Vendors Can Assist in Creating Customer-Focused Strategies
It's always about the customer. Every upgrade or change you make is to ensure you can attract and secure a significant amount of leads. Call center software vendors deploy exclusive software systems designed to integrate well with customer relationship tools. Such tools ensure that you know more about the prospect before they contact your call center for inquiries.
Using the latest data analytics and profiling tools, the software deployed in your business can help your agents understand more about the customer. The software uses also routing technology to direct callers to the right departments.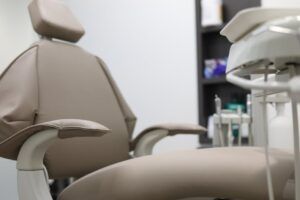 Tools such as IVRs enables the customers to leave voicemails when the call queues are long so that your team can contact them at their own convenience. Everyone is busy and waiting for 3 minutes in a queue is long enough for the caller to drop the call. Call center software vendors, therefore, ensures proper queue management, forwarding of voicemails and rerouting of calls to enhance customer experience.
Customers want straightforward answers, and an agent fumbling to put across a statement is a perfect turnoff for prospects. But with a call center software, agents can duck in and out of the database quickly to find the correct information for the callers. Typically, call center software vendors deploy tools that are designed to highlight and cure the customer's pain points.
Web Based Call Center Software is Taking Center Stage
Customers are increasingly using the internet to find information about products. Your company should, therefore, utilize the capabilities of a hosted call center software to monitor the online presence of their clients. Your CRM tools should be able to feed useful data to your software so that you can analyze customers' feedback on social media, online forums, etc.
Another impact web based call center software is having on call centers is its security capabilities and reliability. Vendors usually host your systems on several servers in varying geographical setups, so you're assured of minimal downtimes hence promoting customer experience and helps in delivering consistent customer-centric service.
The online call center software also increases the efficacy of your workforce by allowing you to hire virtual on-demand agents. Each agent can log in to his/her portal at any time and start serving the customers. The web-based portals are compatible with various devices including desktops, smartphones, and other smart devices.
To boost efficiency and tailor your processes to better customer service and experience, a hosted call center software is definitely something you can bank on. Connect with our crew at Nectar Desk to help you start building your relationship with your clients. They can help you penny drop about anything relating call center software for free.