How to Conduct Meaningful & Actionable Customer Satisfaction Surveys for your Call Center
All businesses must prioritize the customer service experience, but for contact centers, it becomes even more essential. Providing excellent customer service is the name of the game, and there is no way to truly monitor results and achieve improvement if you're not actively engaging your customers to gauge how they perceive their experience was.
However, collecting the data is just the first step. If you want to use the knowledge you're collecting to deliver better customer service, there are additional steps you must take. With the right contact center software, you'll be able to easily collect all the intelligence you need from your customers.
Here is some advice on how to structure your surveys, so that you wind up with actionable intel you can use to make a real difference in your business:
Use a Mix of Both Open and Close-Ended Questions
Close-ended questions are an important part of your survey, particularly when you have the specific knowledge you need to collect. They are easy to compile and analyze and helpful for noticing trends — both good and bad.
But, don't forget how important allowing your customers to speak for themselves is either. Open-ended questions can often be disorganized and lengthy, but this isn't a bad thing. You will uncover material you otherwise wouldn't have, and it shows your customers you truly care about what they have to say.
Use a good mix of both types of questions, to ensure you get well-rounded responses and data you can actually use.  
Consider the Overall Flow of Your Q&A
Rather than just throwing a list of questions together, really consider the flow. Pose the survey in a sequential order that will make sense to the customer, and also help with the final analysis.
Just the same as your cloud call center software offers your callers an easy-to-follow flow of prompts, your customer surveys should too. It provides a much more positive survey experience and will make the compilation of data easier.
Don't Penalize Your Agents for the Responses That Come In
If you want to ensure your agents are using the contact center software to obtain genuine customer responses for your surveys, ensure they are not penalized or rewarded for the answers they get. It's all too easy to manipulate the responses, so if you want authentic answers, don't tie the results to performance reviews.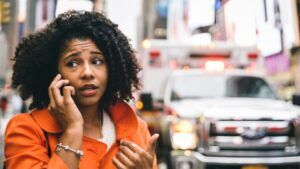 A better idea may be something like offering rewards for getting surveys completed, and ignoring the actual responses for employee review purposes.
Have a Strategy for Taking Action from the Beginning
When designing your customer surveys, always consider the end objective. What final data do you need to collect? And how are you planning to use it? Knowing what the final objective and outcome will help you to create the questions, and the flow, that will help your business obtain the actionable knowledge it needs.
If your business needs contact center software that can perform customized customer satisfaction surveys, check out what Nectar Desk has to offer. With a free trial, you can try it without any risk.