Computer Telephony Integration in the Call Center- What is it and Why is it Important
With the pacing technology, consumers enjoy easy, faster and reliable services but this comes with a couple of challenges. Companies have set up call centers to manage the raft of customers calling for assistance. The unending incoming/outgoing calls and messages can quickly overwhelm the traditional call center communication systems.
For that reason, organizations, small and large, should embrace the benefits coming with computer telephony integration (CTI) systems. CTI seams together all communication devices allowing call center operators to manage them at the comfort of their desktops. Read on to get more insight on how this system can improve productivity by ensuring that consumer issues are handled effectively.
Granular Consumer Data with Computer Telephony Integration
While the traditional systems required an operator to ask a consumer about his/her details, computer telephony CTI gives detailed information about the consumer. With just a "screen-pop," the operator would have known details regarding a consumer which makes it easier to offer solutions straight off the bat.
Once an operator is routed to a customer, details such as the contact ID, professional details, and the caller history populate on the screen. With such vital information, calls can take anywhere from a minute to three minutes allowing the agent to handle more customers per hour. The result is better customer satisfaction which is what every company is striving for.
Efficient Data Monitoring
With computer telephony integration software, no one needs to randomly juggle between databases to arrange consumer data and put them in the right place. This software enables real-time call recording and monitoring, therefore, it allows follow up for consumer issues which cannot be taken care of during calls. Also, data monitoring assist managers in decision-making process thus allowing them to come up with solutions and programs that will help serve the consumers better in the future.
Besides that, the performance appraisal team do not have to constantly review an employee's database as they can easily access how he/she has been handling clients through the computer telephony integration system. CTI provides a platform where managers can easily access missed calls as well as dropped calls. With such kind of information at the palm of their hands, managers can easily gauge customer satisfaction levels without even conducting market surveys.
Reduced Overhead Costs
Computer telephony integration leads to reduced costs because a company doesn't have to install expensive PBX systems and other hardware. Also, the number of agents in the call center are reduced as CTI allows faster communication processes which reduce the time spent on each client. With computer telephone integration in place, agents take advantage of features such as automatic call back and auto-responders to reduce dropped calls and waiting time.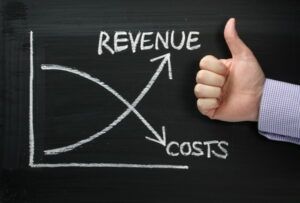 Efficient Departmental Corporation and Collaboration
As described earlier, the computer telephony integration software allows all communication systems in the office to interact. Agents can quickly transfer calls to the right departments with ease. Computer integration telephony acts as business collaboration software and CRMs where employees can freely share consumer data and helpful information thus improving productivity.
Nectar Desk is one of the few software companies out there providing cloud-based CTI services. If you want to get started with computer telephony integrations, we can provide free advice and any help you may need. It is time to enhance the customer experience by embracing the all-in-one call center computer telephony service.