Call Centre Software & Maximizing Your CTI Productivity
Maximizing your computer telephony integration (CTI) is essential if you want to maximize your call center's output and efficiency. CTI technology is most often used to help improve human agent's productivity via their desktop interactions. With the right call center management software, the opportunities are endless.
CTI Connection Types will Either be First-Party or Third-Party Call Control:
First-party call center management software control is when there is a direct connection between the caller's phone and computer. If a human being is on the line, it's a safe bet to assume this is what's being used.
Third-party call center management software control is when the system is automated, and a server is selecting phone numbers and deciding which information will be shown.
Based on the business and the number of calls that need to be made, it's usually fairly easy to decide which type of CTI connection type you need. There are many features you'll have to choose from, based on the needs of your organization.
What isn't Always Easy to Decide is How and Where to Focus your Outbound Call Center Software List, if you're Making Outbound Calls:
Location (call center management software control): depending on your business, the location may or may not matter. If you're a national bank, you may want to be calling the entire country.
But, you may be a large retailer who only ships within a certain range. When deciding where to call, ensure that you're not wasting efforts by calling locations that are unable, or unlikely, to purchase from you.
Service history (call center management software control): in addition to where your potential customers are located, you want to think about their previous purchases and also their demographics. If there are past customers who are more like to buy from you, you'll want to be calling those people — you may also want to mirror that audience type to ensure you're contacting groups of people that are more likely to do business with you.
Income level (call center management software control): if your ideal customers are higher earners, there is an opportunity to segment certain areas or social groups, to reach your targets.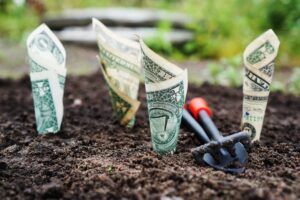 Pay attention to neighborhoods and communities where people who are more likely to need your services will live and work. For example, if you are looking to book appointments for a financial advisor, calling lower-income communities may not be fruitful.
Nectar Desk's cloud call center CRM software is the ideal tool for targeting the right groups of people, who are more likely to buy your call center's products or services.