If you've already got acquainted with Nectar Desk SMS Campaigns functionality and want to become a more advanced user, this article is for you.
Let's review the most common questions about the SMS Campaign.
How many messages does the campaign send at a time?
The SMS Campaign sends 15 messages every 30 seconds.
Which phone number should I use for the SMS Campaign?
You can use any SMS enabled number in your account to initiate the campaign. But if you send more than 200 texts/day using Long Code (10-digit) Number, your SMS may be spam-detected by the carrier.
One more reason for your messages might be blocked is when the same message sent to the same user within 5-10 seconds of the first message. Using repetitive URL's and keywords, shortened links in the SMS content can also cause difficulties in sending the campaign.
Under these circumstances, we advise using the Short Code numbers to send mass SMS.
Short Code numbers usually have a default base rate of 50 SMS per second. Moreover, they are not tied to an area code and can be used as an easy to remember a unique identifier across the entire country. That's why it would be a nice idea to consider applying for a Short Code or SMS Enabled Toll-free numbers for such use cases.
How can I find out if my messages were delivered?
To know the status of the SMS you've sent, you may export a report. In your Nectar Desk account, go to Settings > Reports and generate a report.
The messages are marked as "Total Sent" when the SMS is successfully passed on to the downstream carriers. The user will be charged in this scenario.
All outbound messages are initially Queued. This means your carrier accepted the message from a user and will make an attempt to send the message.
The message is marked "Total Delivered" or "Total Undelivered" based on the delivery receipt received from the carrier. The user will be charged in this scenario.

Why my SMS are being queued?
Your texts are being queued because there exists a special pre-set limit on the number of messages that can be sent out per minute from a given number:

Why am I being charged for undelivered SMS?
In some cases, messages may be sent from the Nectar Desk end but are not received at the end user's handset. We charge for messages that are successfully 'Sent' out of the Nectar Desk platform.
Is there a way to overcome texting spam filters?
It's very upsetting when you create the campaign, send it from the appropriate number but still, it's detected as spam.
There are various reasons why it happens starting from the bad content and finishing with the hardly recognizable domain name. Let's discuss the most common ones to avoid spam detection and send successful SMS Campaigns.
1. Message content should avoid generic URL shortener links, the words "Free", "Now", "Offer", "Winner" or any other promotional-sounding language and request for action without specifying context.
2. Use one recognizable number. Each campaign should use one primary phone number. Using a single number for both text and voice calls is recommended.
3. Use one recognizable domain name. Each campaign should be associated with a single web domain. Although a full domain is preferred, a Nectar Desk URL shortener may be used to deliver custom links: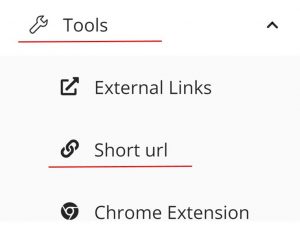 4. Promotional messages. Promotional messaging is not allowed on toll-free numbers and is subject to blocking.
5. Fraud or scam. Any messages that constitute fraud or scam, which involves wrongful or criminal deception intended to result in financial or personal gain are prohibited. These messages generally involve money and/or some sort of business transaction.
6. Sensitive Content. Messages that contain terms related to the following sensitive topics are inspected closely and can be more susceptible to carrier blocking:
Debt Restructuring/Refinancing Offers
Debt Relief Offers
Payday Loan Offers
Home Loan Offers
Education Loan Offers
Insurance Quotes (unsolicited) 
Earn Money from Home Job Offers
7. Consumer Complaints. Major operators in North America support consumer-driven spam controls. Their mobile subscribers can forward unwanted or unconsented text messages to a dedicated short code, 7726 (it spells "SPAM" on a standard keypad).
The carrier monitors consumer complaints sent to this service for numbers on the network. If multiple complaints are received for a sender, then a notification is sent to the message sender that includes the source phone number, destination phone number, timestamp, and original message ID that was given to the message sender upon message submission. Upon receipt, the service provider must provide proof of TCPA compliant opt-in for those specific messages. They must also provide an overview of the messaging campaign and its opt-in process that the unwanted message was a part of.
If a large amount of unwanted or unconsented messages are reported on a source phone number then that number may have to send rights immediately suspended while opt-in is being confirmed.
We hope you've found these pieces of advice helpful and now your SMS Campaigns will be sent safely and successfully. If you have something to ask – send us an email to support@nectardesk.com and we'll answer all your questions 🙂