Local Presence dialing is the Nectar Desk option which automatically chooses the Outbound ID from the numbers you have in your account so that it could match the area code of your clients' home town or state.
The feature is highly efficient for your company as it immensely increases your answer rate and positively influences the company's productivity.
To use the feature you need to:
have a choice of numbers with various area codes in your account so our system could pick up the required one. For example, if you want to make calls to San Francisco, you should obviously have a number with 415 or 628 area codes;
enable Local Presence option. To do it, go to Settings > General > Outbound Caller ID Selection > Automated: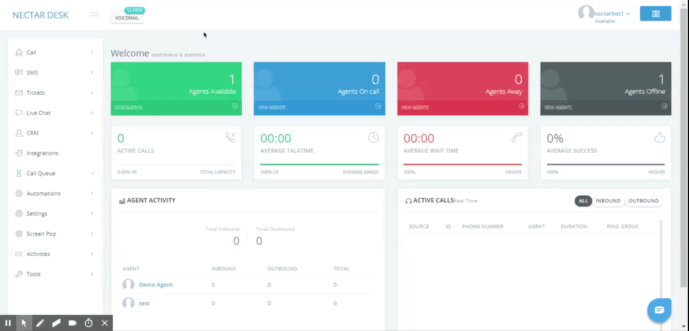 It's a well-known fact that people often don't answer calls from unknown Toll-Free numbers or from area codes outside of their home town or state. With the Nectar Desk Local Presence option, we ensure you that we've excluded this situation from happening so you'll have huge improvements in your Answer rate.