Nectar Desk + ServiceTitan
Best Phone System and Call Center Software for ServiceTitan CRM 
Nectar Desk is a reliable and up-to-date SaaS solution for handling inbound and outbound calls with a set of useful features for reporting and analytics. We deliver comprehensive call center software that can be set up in minutes and will be a great integration to your ServiceTitan account.
The integration takes only a few clicks and provides you with an avalanche of new possibilities to improve your customer service and outcomes. Scroll down and learn more about how to take your call center to the next level together with Nectar Desk and ServiceTitan integration.
Full contact center functionality inside ServiceTitan.
ServiceTitan is powerful yet easy to use, combining scheduling, dispatch, invoicing, sales, marketing, reporting, and more in a mobile, cloud-based platform. It provides tools for effortless job booking, seamless communication with your techs, advanced reporting, call recording, and tracking.
Thanks to the integration with Nectar Desk, the ServiceTitan users boost their work productivity and perform much more efficiently.
Log Calls, Dispositions, and Call Recording URL
Due to Nectar Desk integration with ServiceTitan, all calls will be automatically logged in ServiceTitan as notes for that customer. Then you can find all the details of the call. The option gives access to call logs to see the call direction, result, contact phone number, your number in Nectar Desk account, the agent who was responsible for the call, time and date when the call was initiated, its duration, and call recording URL.
There is also an option to create an outbound calling campaign from every list you have to reach out to your customers. You can significantly improve the outcomes of your call center together with Nectar Desk and ServiceTitan integration.
Log SMS with the Text of the Message
The system will also log SMS to the ServiceTitan CRM as well as in your Nectar Desk account. In the logged SMS you'll see the direction of the SMS (inbound/outbound), the message itself, the agent who handled it, and when. Moreover, it is possible to log dispositions and disposition notes for each message.
Synchronize Your Data Between Two Platforms
Nectar Desk and ServiceTitan integration will crucially simplify the work of agents in your call center. It becomes easy to synchronize your contacts and all calls and SMS will be securely stored at Nectar Desk. All information will be automatically synchronized on Nectar Desk and ServiceTitan accounts. Both platforms are extremely intuitive and user-friendly. Our integration provides you with all tools to work conveniently and track your progress.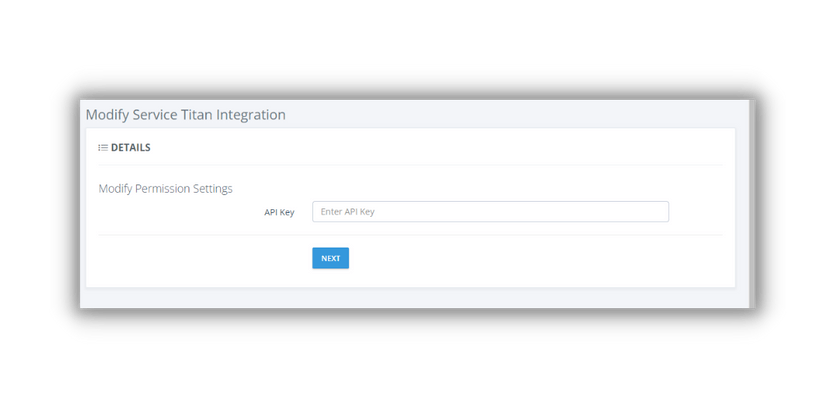 Integrate Nectar Desk with ServiceTitan Right Now
Nectar Desk tries hard to be the best software for its customers who are using ServiceTitan and is proud to present to you our common integration!
You can significantly improve your working performance just in a few clicks. There are numerous options to sync contacts, log calls, access to recording in ServiceTitan automatically under contacts, create outbound calling campaigns, deals right in the Nectar Desk interface, and much more. One more useful option of this integration is the link to ServiceTitan Customer Profile, which will be shown under the Nectar Desk Contact, and on the Screen Pop once there is any inbound or outbound call.
Ready to install?
Click

here

and find out how to integrate your ServiceTitan with the Nectar Desk account.
Get this integration and 50+ features for just $50 per month!
Learn more about the Nectar Desk Pricing here.