Service Titan Integration
Service Titan is a software and CRM for the trades that help grow your contracting business.
We've received many requests from our customers to build integration with this solution and as thought, we always listen to our client's requests, we are glad to present you the Nectar Desk integration with Service Titan 🎇
How to set it up?
Please go to the Integrations section at the left-side menu of your Nectar Desk account, and click integrate near the Service Titan image: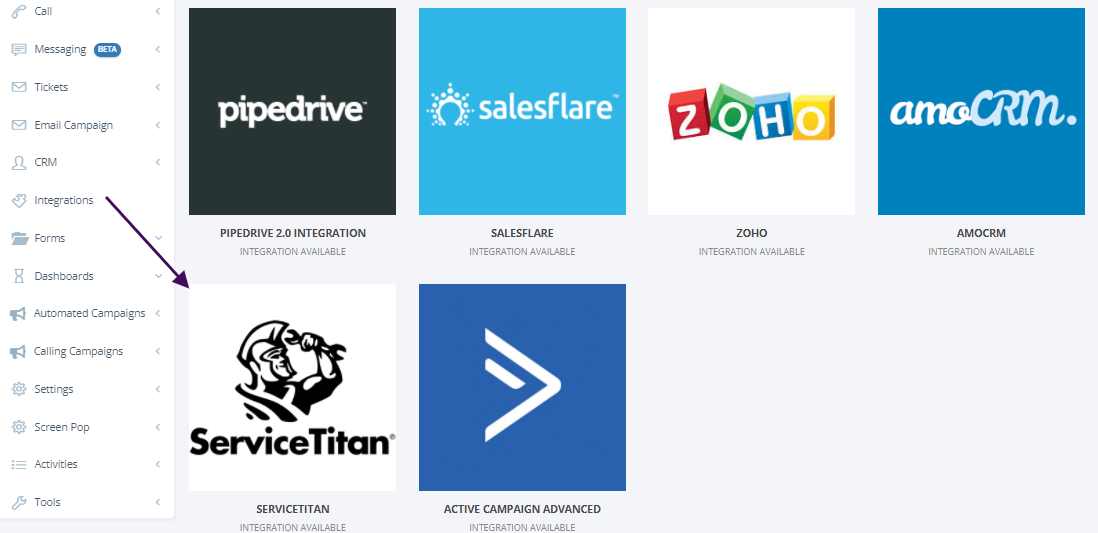 Then simply paste the API Key from your Service Titan account.
How does the integration work?
So, here is what you will get with this integration active:
The link to Service Titan Customer Profile will be shown under the Nectar Desk Contact, and on the Screen Pop once there is any inbound or outbound call.

All call types, as well as dispositions and disposition notes, will be logged to Service Titan as Notes. The calls with no dispositions can be logged as well:
Text messages are also logging to the CRM:

And of course, all calls and SMS are securely stored at Nectar Desk.
If any questions arise or you need our assistance with the integration setup, please click on the Live Chat bubble on this page and we will be glad to assist.