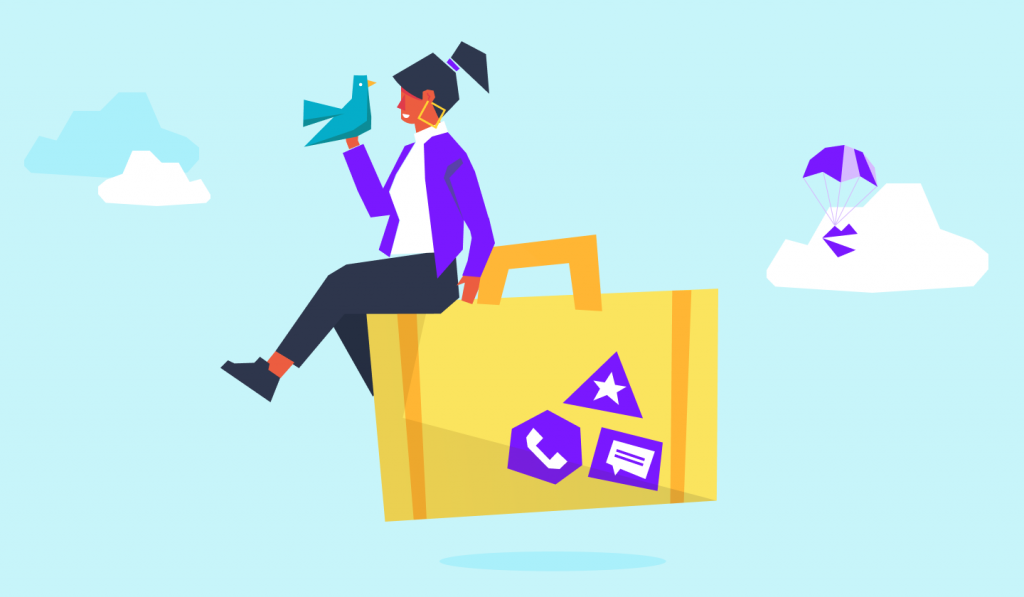 Do you want to use your current phone number with Nectar Desk? It's totally possible at Nectar Desk with the BYOC option.
The use case when you may need BYOC
If you want to utilize the features of Nectar Desk without losing your carrier, BYOC is the option you'll definitely like. With BYOC (or Bring Your Own Number) you get to keep the number provided by your local carrier and at the same time utilize the capabilities of Nectar Desk. It differs from the number porting in which you change the carrier associated with a number because with BYOC the carrier remains the same but you would still have an opportunity to use the number within Nectar Desk. This number is fully operable as all the other numbers in your account and can be configured as if it was bought within Nectar Desk. 
The way it works
For every your number you would like to use in Nectar Desk, the SIP address will be created. For example, if your phone number is 789123456, your SIP address would be something like 789123456@sbc.plivo.com.
SIP address ensures calls arrive in Nectar Desk, and once they are received – these calls will be routed to your desired agents/team.
How to configure BYOC?
Send us the numbers which you would like to use in Nectar Desk, you can email the relevant details to support@nectardesk.com.
Once we have the numbers, we will generate SIP domains to identify each number.
Once we have provided you with the SIP domains, you can send the domains to your carrier, this is to ensure that your carrier forwards the calls to the right domains.
That's it, after following the steps above you can use your numbers within Nectar Desk.
If you need any details or our assistance – feel free to send us an email to support@nectardesk.com.