Use Nectar Desk a PIMS Dialer alternative
We support all teams, be it one agent or over one hundred. No matter how large or small your team is, we guarantee you our top level of software performance as well as access to features you will be delighted with.
| | | |
| --- | --- | --- |
| | Nectar Desk | PIMS Dialer |
| Price |  $50/user/mo | $150/user/mo |
| Extensions |   |   |
| Voicemails |   |   |
| Call Recording |   |   |
| Analytics |   |   |
| Advanced Agent Analytics |   |   |
| CRM |   | |
| WhatsApp/Facebook Messaging |   | |
Nectar Desk will be a great PIMS Dialer alternative. Our call center software provides all the standard features included in PIMS Dialer such as an IVR system, call monitoring, automated dialer, as well as agent analytics to manage agent performance. Moreover, we have awesome tools such as CRM and WhatsApp/Facebook Messaging to keep in touch with much more prospects. There is also a wide range of integrations: Zoho, ActiveCampaign, Zendesk, Salesflare, amoCRM, Pipedrive, Shopify, Vonigo, Salesforce, and Zingtree. It can significantly improve your working performance and grow your sales.
Our platform will allow you to handle calls, respond to emails, SMS, and live chat from one single place. It takes only a few clicks to start working with Nectar Desk. You do not need even to install or download anything. All you need is a stable internet connection and a web browser. With our WhatsApp Business solution and built-in Facebook integration, you will easily reach 2 billion users all over the world. There are handy tools such as automatic messages, WhatsApp templates, and internal notes. You will be able to perform live chat messaging with your customers even without a website. It is possible to assist customers across multiple channels and respond to messages directly from your Nectar Desk account. There is no need to switch between different tabs.
Whether it's Nectar Desk's computer telephony integration or our analytics dashboard, your call center operations will improve. You can track statistics about when your inbound dialers are calling in, and staff accordingly. Our solution enhances your business capabilities by providing an absolute Call Center resolution with an intuitive interface and up-to-date features. Our team strongly believes that each and every client is valuable for business. We are always highly motivated and do our best to meet the needs of our customers and improve our software. The best thing is that you will get a fully-functioning call center immediately after paying your plan. We provide clients with reasonable prices without any extra charging for additional features. Being a great alternative PIMS Dialer, Nectar Desk will be able to crucially reduce costs for inbound calling as well as outbound calling. This reduction in cost is further realized with a larger call center company as the savings come per agent. With a ten-agent calling center, you save over $12,000 each year! Nectar Desk is the obvious choice for your business. Join our team today and watch the savings come in for your call center.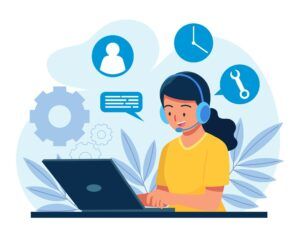 Nectar Desk Price Comparison
No matter how large or small your team is, be it one agent or over one hundred you can take advantage of all the features in our solution.
Nectar Desk Call Center Software in the Cloud gives you access to all the great features immediately in your account after payment for your account. The price starts at $50.00 per agent monthly. There is an option to add as many agents as you need. 
Nectar Desk has special offers for our clients! You can have up to 20% off and save hundreds of dollars if you choose bills for 3/6/12 months. 
Additionally, you can buy free minutes/SMS for North America (+ $50/month) and the United Kingdom (+ $80/month). Inbound Toll-Free minutes will be paid extra due to fair usage policy applies. Nectar Desk also charges individually per minute/message. You can see prices here.
So, once you paid for your plan, you unblock the whole set of great Nectar Desk features including:
Fully-functioning Call Center 
Business SMS 
Live Chat 
Ticketing system 
WhatsApp/Facebook 
Messaging 
Preview Dialer 
Integrations and click-to-call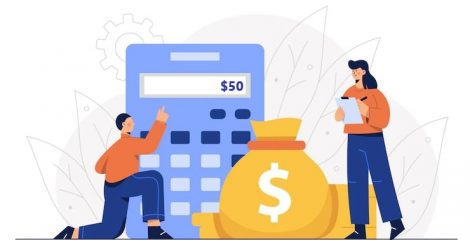 Here you can find much more tools for your call center management such as CRM, Queues, Business Hours, Activities, and so on. Explore Nectar Desk Features and deliver an impeccable customer experience!
Nectar Desk Call Queue System
Manage your waiting calls efficiently thanks to our call queue feature.
Our Call Queue System puts limits on waiting time or number of calls in the queue as well as offers a callback option for the best experience. It is also possible to create a VIP key for your priority callers so they don't need to wait.
You can configure Call Queue to procure information on operating hours, billing data, and even specific accounts. All information is based on the prompts which the clients enter. It will allow you to monitor all your customers' experience working with your software. This feature significantly reduces waiting time for both clients and agents.  So, call queuing is an effective way to improve your call center management.
Nectar Desk Integrations
Being a reliable PIMS Dialer alternative, we offer you a great variety of integrations in order to get everything you need and make the most of up-to-date CRM solutions.
Nectar Desk client's testimonials
We are, and we allways will be, small enough to care but big enough to provide you with a solid and feature-rich customer care sollution. Over one hundred clients trusted NectarDesk with their Cloud Call Centre. Join them
| | | |
| --- | --- | --- |
| " | About 30% of our business comes from over the phone, so Call Center Software plays a crucial role in our operations. Our agents are located in 3 different countries, so monitoring and quality control was not an easy task until we switched to Nectar Desk. Now it doesn't matter whether you have your team next to you or they are thousands of miles away | " |
Nasir Khan
CanaFlora
| | | |
| --- | --- | --- |
| " | We are a global SAAS business with clients and employees across the globe. Nectar Desk enabled us to manage all phone-related operations under one hood. When we first saw that you can buy a local or toll-free number in 5 seconds we couldn't believe it. We are a very happy client and suggest for everyone to move their call operations to Nectar Desk | " |
Kyle Stone
Partizan Cloud