Jabra Headsets Integration
The clearance of the sound is the top priority for every Call Center. We at Nectar Desk care a lot about our customers' comfort, hence, we've made your Nectar Desk usage more comfortable thanks to the integration with Jabra.
Why would you use Jabra integration?
Imagine you have dozens of calls every day (a typical situation for the Call Center, isn't it?), and from time to time you need to step out from your desk.
But once the call enters the system, you should answer it as soon as possible – it's easier to do with wireless headsets which allows you to answer it even if you are not sitting next to the Nectar account open. All that's need to be done – one button clicked.
The basic headset call control can be used from within a browser app using JavaScript. Let us tell you more about how to use Jabra Bluetooth headsets with Nectar Desk.
How to set up the Integration?
If you use Jabra headsets or speakerphones, please go to Settings – Agents, enable Jabra Headset Integration, and install plugins:

Whether you're working in the office or on the go, the angled earcup design of headsets works to effectively block out your surroundings, giving you passive noise cancellation as you've never experienced.
You could say it's like a portable quiet room for your head.
And the quick setup procedure guarantees that Jabra headsets usage will be reliable and efficient, calls will be answered and hang up just by clicking on the button on the headsets, and the sound will be loud and crystal clear with Nectar Desk.
We support all professional Jabra headsets and speakerphones.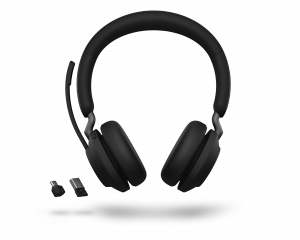 *Please contact support to enable the option.