Denied Media Access
Receiving error while attempting to make a call?
It constantly shows you Call Failed: Denied Media Access?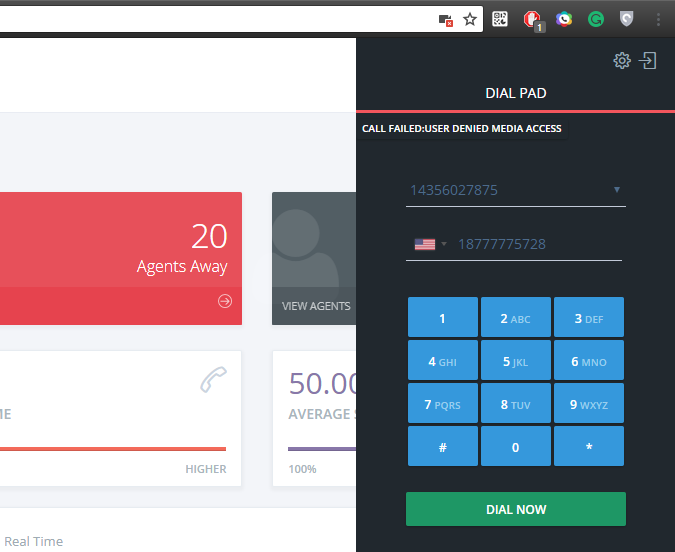 That means that you didn't allow to use microphone at the page
There are two possible ways to troubleshoot this:
Manually allow using it at the left corner of the address bar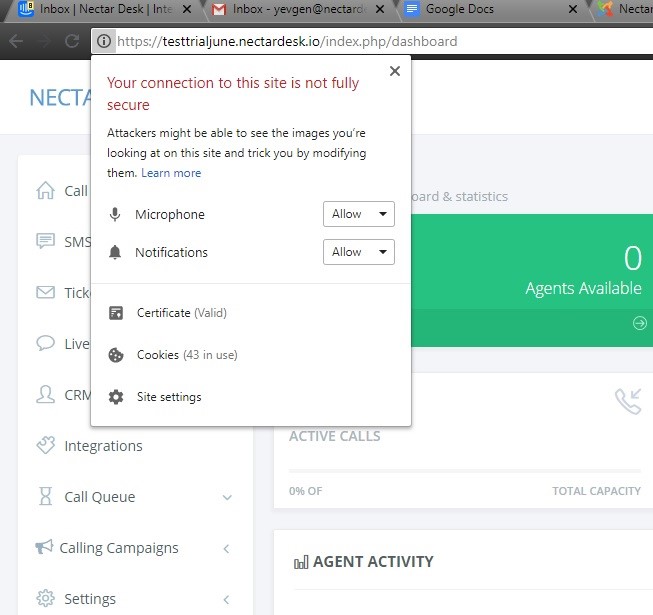 2.  Refresh the page and allow to use it when system asks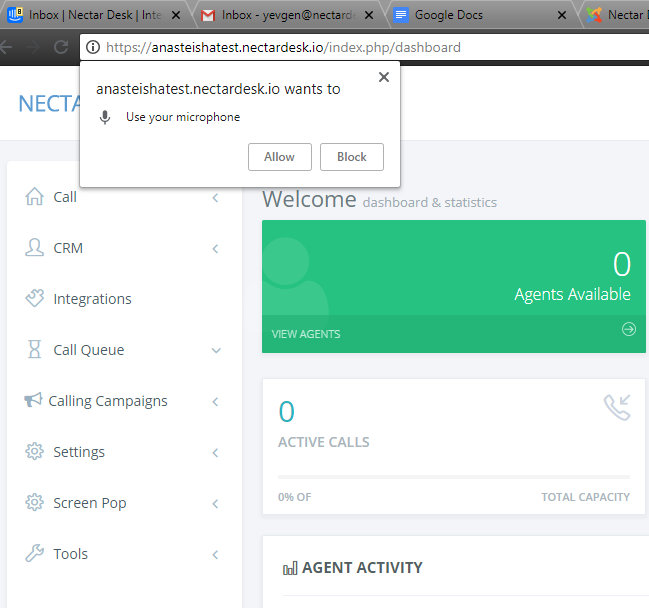 That's it!
The quickest way to determine whether you mic is allowed is to check the camera symbol at the right corner of the address bar

     –   allowed

     –   forbidden