Top-3 Minimum-Effort, Maximum Impact Campaigns to Keep in Touch with Your Clients
There's a common thread that pops up in many of our talks with clients, particularly when the client first meets with Nectar Desk. They've been striving so hard: huge amount of contacts, the constant need for keeping in touch 24/7 to provide with the trustworthy services, dozens of calls during the shift, and a real mess with the tremendous amount of data. And all is only to realize that these efforts are not enough without the reliable Call Center Software that can significantly simplify the workflow.
Often they've spent the time getting clear on how to manually dial more clients that the day before or how to manage hundreds of replies to the texts as quickly as possible. Their client calendar is looking a little more minimalistic than they'd like!
Sounds familiar?
In the start-up phases of acquaintance with any software solution, there always are a few pains that you're bound to experience. It might seem too abstruse or unfriendly.
But don't despair, because we've put together our top tips for the most useful campaigns you can run to make your work with Call Center Software easy and pleasant! They do not only require minimal effort but are designed for maximum impact with your dream clients! Even better still, each one is something that you can do yourself – for your benefit and usability. And your boss will definitely appreciate it😎
---
Calling Campaign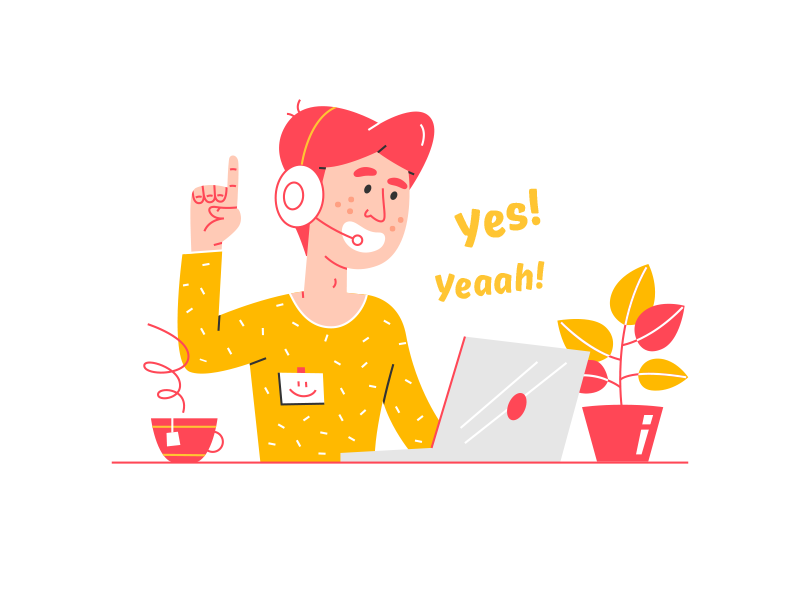 Got bored dialing clients from the long contact list one by one? If you could only know how we understand your feelings😏
But that's no longer the problem with Calling Campaign feature. It is used to initiate calls based on a previously uploaded contact list.
During the campaign, you can edit contact details if needed, add notes and see notes you added during previous campaigns. It's possible to pause the campaign or end it at any time.
There exist two dialing methods: manual or auto-dialing. Using the last one, you won't even need to press any buttons to start dialing your customers – the system will dial numbers from the contact list automatically one by one.
Get more details about Calling Campaigns here.
SMS Campaign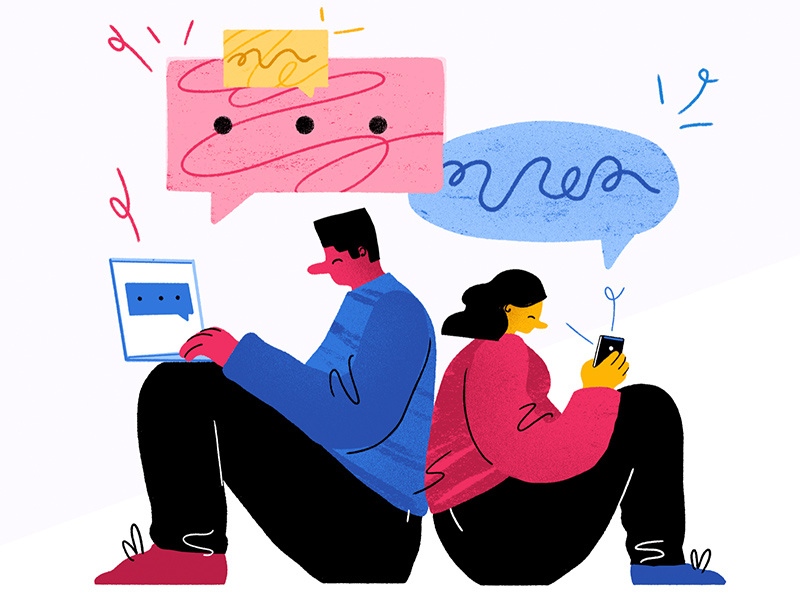 The SMS campaign is a form of marketing that allows you to interact with your customers via text. With the aid of this feature, you can send text messages to hundreds of clients worldwide within a few minutes instead of typing the same message again and again.
The benefits of SMS marketing makes it a great choice for any kind of business looking to reach more of its customers.
It has a higher open rate than Emails
It doesn't cost much at all to send a text to a customer. Even when sending it to a lot of people, the cost is not a problem.
Nowadays more and more people are using their mobile devices to do things like shopping and browsing. SMS marketing is a big part of making your business mobile-friendly and can be a strong asset to your mobile marketing strategy.
There's virtually no wait time when it comes to SMSing. Once you press the send button, you can be certain that your customers will receive your message straight away.
SMSing doesn't just give you the option to engage with your customers more. It can also give your customers a way to engage with you. You can easily arrange the two-way communication with your clients directly from your Nectar Desk account.
Email Campaign
Email marketing provides a reliable form of communication between your brand and your customers. It's a cost-effective solution to reach customers where they visit every day — their inbox.
It's a well-known fact they people usually spend a few hours a day checking their emails and sending replies. Emails are widely used in business purposes as well, that is why email marketing stands for a perfect solution for communicating with your audience, finding new customers, and growing your business.
Email marketing allows you to segment your customers into different lists based on their preferences to send highly personalized content.
With the Nectar Desk solution, you can easily upload it into the system and initiate the mass campaign. As a result, you may get in touch with thousands of clients, boost sales, build stronger customer relationships, and optimize your time and budget.
Click to learn more about Email Campaigns.
---
Choose the Campaign that works best for you and start communicating with your customers efficiently right today
It's easy to get caught up in the intricacies of building out an ideal campaign that works for your customers and your business. There's a lot of learning involved, but there's also a lot of opportunities to communicate with your customers, such as Calling, SMS, and Email Campaigns.
With the right solution, you can build your brand, out-do your marketing goals, and set yourself up as an expert, all without breaking your budget. No matter your level of experience, you can create professional campaigns quickly. That means less time spent worrying about marketing details and more time spent working on making your business successful.