The 4 Major Mistakes Your BPO Call Centre Might Be Making
It's becoming more and more common for big businesses to outsource their virtual call center software and telephone customer service departments. Given the change in technology over the last decade, the shift makes sense. When you account for the Cloud, big data, and automation capabilities, it's typically far less expensive to outsource these services when compared to building them in-house.
Business Process Outsourcing, or BPO, will be an industry worth $262 billion by 2022, and it doesn't appear things will slow down anytime soon.
When selecting a partner to manage your businesses' call center call monitoring, there are some important things to look out for. Do they have the industry's best virtual call center software? Do they provide call center call monitoring and analytics? You want to make sure you fully understand what your customers need, and how the company you hire plans to meet those expectations.
Here are the 4 Big Mistakes We See Happening Today with Virtual Call Center Software:
1. Prioritizing Quantity Over Quality
While reducing costs are an imperative part of growing and running a business, it cannot be at the cost of quality.
If your BPO call center is more concerned with taking on new business than having properly trained staff to manage this business, your customers and your business will suffer.
2. Not Starting with Benchmarking
Don't allow your call center call monitoring system to start without having numbers to use as benchmarks. Tracking and monitoring is a crucial component of monitoring success and achieving improvement. Ensure the BPO you're working with has solid call center call monitoring software and practices.
3. Lack of Communication
If there isn't clear and timely communication going back and forth, this is a red flag. Open communication aligns with the need to monitor the numbers.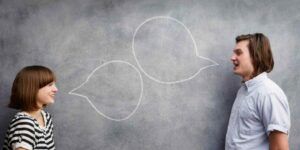 While you need to monitor the numbers, you also need to provide the pertinent information to the right people, who have the ability to act on these numbers. Everything should be tracked, but it also needs to be discussed and shared in addition.
4. Confusing Cost Structures
Don't allow yourself to be drowning in hidden costs that can come with confusing cost structures. Just because your BPO uses virtual call center software doesn't mean there can't be hidden costs you weren't aware of — make sure you fully understand what every feature and option cost upfront.
If you are seeking BPO call center software that you can trust to provide the most updated and high-quality software and call center call monitoring, Nectar Desk is the partner you've been looking for!