Symon Edmonds – January 12, 2017
Hear from Real Call Center Employees – What Makes for a Good Call Center Work Experience?
We took a question to Reddit to see what makes one call center work experience better than another. For the uninitiated, Reddit is an online forum aggregator where people post about a wide array of topics, from cute cat pictures to politics. Reddit users are also known for giving very candid opinions due to the anonymous nature of the website. We chose to pose our question on the r/talesfromcallcentres forum and get some responses from actual real-life call center employees.
Our question: "Those who have worked in multiple call centers, what makes for a better call center experience as an employee?"
Here are some of the main themes that came out of the answers. We have also included some quotes from those who answered.
Supportive Call Center Software System Management:
Tell your team when they are doing a good job.
This should be basic common sense, but apparently it is lacking in many call centers. Call center employees are human after all, and they like to feel appreciated.
"This for sure. Management that understands how many bad customers you get and are empathetic to what you have to deal with."
"I agree with everyone who said supportive management who treat employees like people and not forcing scripts. As a trainer I used to give people scripts as suggestions and options of what to say and also as guides to make sure everything is included, but don't make people automatons."
Don't Look at People as Just Metrics:
This is related to the last point.
"The last call center tracking system software I worked at was awful for morale. Everything was top-down. Metrics, metrics, metrics. The way we were graded on things was so black and white. The customers we served were internal customers who actually worked for the company as well and treated us poorly sometimes."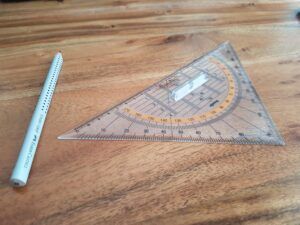 Have the attitude that customer service is really the end goal, even if that means the stats don't line up every time.
Have Good Training of Call Center Tracking System Software:
"Actually teach people the job, and that usually means more than a one week crash course."
No "Zero Seconds between Calls" Policies:
"Absolute minimum of 30sec downtime between calls. One center I worked at was meant to be close to 85% (utilization) giving us an average of 1.5min between calls. This being real life, we were often above 95% meaning calls waiting for us and no down time at all. Management may not like the sound of it but I would bet that it helps with turnover."
"I also found the "zero seconds between calls" policy really difficult and (I felt) cruel and unnecessary. They would make us keep the customer on the line to finish noting the account (adding to call time) and gave us no time to recover in between calls. I would die for the (rare) days when calls were slow enough to give us 2 or 3 seconds to breathe between customers."
We have no idea why the above call center would require keeping the customer on the line to finish noting the account. Seems like a total waste of the customer's time!
Have Enough Agents and don't Require People to Work Mandatory Overtime at your Call Center System Software:
"I've just had a very busy week so my best advice is HAVE ENOUGH AGENTS. I answered one call and asked who I was speaking with and their immediate response was: "thanks for keeping me on hold for 30 minutes." Jesus Christ, you think I WANT you to be on hold?? I want to get through these calls as quickly as possible so I at least have a second to breathe. Goddamn. Almost this exactly same thing happened at my last job and they started having MANDATORY OVERTIME. Two hours every Monday and most Tuesdays; Wednesdays maybe an hour and a half or just an hour, then it would taper off to half an hour or nothing by Friday. It was awful for anyone with kids or really any responsibilities outside of "go home and feed the cats."
"Mandatory OT just annoys me as it leaves employees unsure about their take home pay and covers cracks in staffing level which a temporary increase in contracted hours would cover."
Don't Hire Supervisors with no (Call Center System Software) Experience:
Avoid bringing on a supervisor who has never worked a full day in a call center system software before, and don't hire someone who doesn't understand the nuances of working in your particular call center tracking system software.
"My previous job just hired a site director who I'm told has NEVER worked in a call center tracking system software before! 😀 😀 😀 I can't even. She already changed the hold time goal to an average of TEN SECONDS per call when a good chunk of calls require calling other departments or calling the member's doctor/hospital/etc. So glad I don't work there anymore."
And this reply…
"I wonder what they hope you will accomplish in 10 seconds?
I can't imagine how annoying it would be as a customer to have an agent put me on hold and keep busting back in every 10 seconds to tell me they're just "checking in on me!" and it will be "just another 10 seconds!""
Don't Force People to Read from Scripts:
"Don't force people to read from scripts. Let them be individuals who are empowered to speak in their own words. This will make customers feel like they are being treated like people. (Ditto the employees.)"
"OMG yes. This was a huge pet peeve of mine. Like half of my call was scripted and I felt like such an idiot when getting calls from people who had called in a few times over a couple of days and would pre-empt my script. I don't know 'who' says it sounds more professional or 'who' says it preferred by the customer but whoever it is, is wrong."
"I've worked most in tech support but from the customer service angle, being empowered to make some decisions on your own, and having leeway in what you're allowed to do to help out makes a big difference. Scripts are the devil. I'd never work anywhere with a strict script unless it was the last choice before welfare."
"And if you have scripts, don't make them badly translated from Portuguese to English, then to the target language (or just to English)."
Offer the Option to Work from Home if Possible:
"Working from home.
I've worked 3 separate call center system softwares now.
First in a crappy 'converted warehouse' building. I was sick constantly because they spent nothing on facilities, and everything was covered in blue 'dust' from the air filter system ripping apart the cheap filters constantly.
The second was on the 3rd or 4th floor, with indirect lighting and was supposed to be 'friendly'… Holy crap it was oppressive. I had the best tools access, but it felt like you were 'under the gun' constantly.
Now, I work from home. I have a cigarette in one hand, my dog next to me, and I'm in my PJs. My pay is higher, but I do have to have a decent computer, decent internet access, and maintain my own equipment. Not a worry, I'm PCMasterRace and have what is commonly called a 'rig'.
I was well trained, and I'm 'off the leash' to fix things in the best way possible. I basically just remote in, and take care of it for people. I walk them through the initial connection, then it's all on me.
I spend my days removing spyware. It's varied, and different on every call.
So… yeah… Virtual call center is best call center tracking system software :D"
Some Other Good Things Call Center System Software Do:
"Another call center system software allowed us to fix things beyond our scope at our discretion. This was a major customer satisfaction boost, when you can fix a printer problem that's not really the fault of your software, just as a courtesy, rather than telling the client to contact their local support, which often barely existed."
"My current company has instituted the LEAN program which has been enormously empowering to those of us on the front lines. It literally puts the projects and change in the hands of those that DO the work. The managers guide the work flow and have input regarding resources and budgeting, but ultimately, it's the worker bees that come up with solutions."
Conclusion:
Well there you have it, straight from the horses' mouths – what makes one call center tracking system software work experience better than another.
We also got this answer from one of the respondents…
"I'm sure you're a good person and I admire your passion to make things better, but at the end of the day the powers that be see agents as a dime a dozen and are a resource that's easily replenished."
This is a little bit cynical for our liking at we hope that it isn't the case. Although there are some inevitable difficulties working with customers as a call center employee, we hope that you can make your call center, at least, a not unpleasant place to work.