The Harm Of Spam Caller ID Labels And How To Avoid It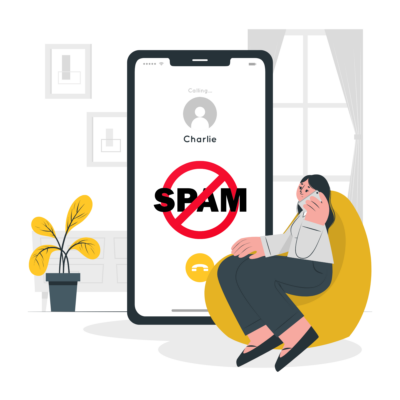 Sometimes you might see calls from your numbers displayed as "SPAM LIKELY" on their caller ID. It means that these numbers were flagged as spam and people will avoid them. There is a huge need for proper outbound call practices for keeping your numbers from spam issues if you do not want to sink your business. Many people use call-blocking apps. When you catch someone at a bad time or accidentally reach the wrong recipient, your number may be flagged as spam caller ID. It is not enough to be blocked once to get this label. However, if a call blocking app sees that you've received multiple blocks or flags in a short amount of time, they are likely to label your number as "scam likely" or a "spam risk".
How Do Carriers Label Spam Callers?
Many carriers and third parties have created tools to identify and block scam calls. It was caused by the growing number of scam calls to mobile phones. There are several ways your phone numbers can be flagged as "scam likely" or "spam risk." The daily volume of outbound calls per number is one of the most widespread reasons for this. Sometimes call-blocking apps also mark numbers by mistakes. As a result, businesses may have their numbers incorrectly marked by scam ID technology, particularly when calling cell numbers.
For instance, the carrier has a feature called Scam ID, which is automatically enabled on T-Mobile and MetroPCS devices. This tool will check the number against its database of reported scam numbers each time when someone calls one of these devices. If the source matches a reported scam number, the person being called sees a message that says "Scam Likely" alongside standard caller ID. It will make users think and decide whether or not to answer the call.
Therefore, the main problems that can get your number a mark "spam risk" are the following:
You have been making too many outbound calls that match spam profiles and it was identified by carriers ;
A call recipient manually reports and blocks your number with the help of a call-blocking app;
One of your numbers was flagged by a mistake.
How Do Flagged Numbers Affect Your Business?
Unfortunately, spam caller ID labels may sink your business very quickly. If your outbound calls to prospects show up as "scam likely" or "spam risk", it will just destroy your answer rates. You will have to waste an avalanche of time at the beginning of calls explaining to your prospects that you are not a scam. Moreover, many of them will just reject your call. It will damage the reputation and trust of your brand. You will bt be able to deliver a high-quality experience because of a lack of communication with your customers. The biggest problem for businesses is when they are unable to relay appointment information.
There is no particular process to get your numbers cleaned up if they have been already shown as spam caller ID labels. The best solution to this problem is to configure your business and dial correctly in order to avoid being flagged. If you have already faced problems with blocking your numbers, you need to think about changing your strategy.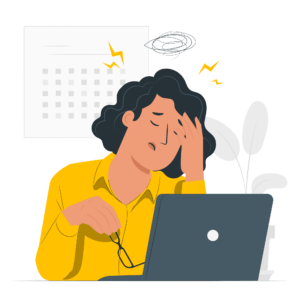 How Can I Fix My Caller ID Showing "Scam Likely"?
The first rule you should implement in your company is regular monitoring of your numbers for flags. Scanning your DIDs will help you to be sure that are not using flagged numbers. Some special websites can track the state of your numbers. Here you can register legitimate numbers if there were any incorrectly labeled or blocked with other carriers:
AT&T: https://hiyahelp.zendesk.com/hc/en-us/requests/new?ticket_form_id=824667
Sprint, Verizon, U.S. Cellular: https://reportarobocall.com
The second piece of advice is to pull your flagged numbers from your dialer. It will help to avoid them affecting your business and obtaining more flags. You can also add a new number to make calls during the old ones are cooling off for the time being. However, if you acquire a number it may come with a history. Sometimes it also causes flagging or blocking due to the same issue. You should always test some calls to verify the number is being treated well by the carriers.
Takeaways
So, spam caller ID labels can bring you a lot of trouble and even sink your business. If your numbers are flagged as spam, people will just ignore your calls. There are three main reasons for it: many outbound calls that match spam profiles, call recipients manually reporting and blocking your number, or a mistake in a blocking app. There is no particular way for cleaning up your numbers, but you can alter your strategies. There are also some great tools to deal with flagged IDs. Moreover, you can always add a new number for calling campaigns in your Nectar Desk account.