Release 3.5.4 (08.02.2023)
The Nectar Desk team has some improvements for our clients to make them totally satisfied with our service. We understand that thorough analysis and good management are must-haves in order to become great. So, our platform is always reviewed, tested, and improved. Each member of the Nectar Desk team has worked really hard and is proud to present our updates for convenient seamless customer communication.
Keep up reading Release 3.5.4 and get to know about new changes in:
analytics; 

permissions;

configuration;

integrations. 
Here we go🙌
New UX Design For Analytics Interface
The Nectar Desk Analytics feature has been significantly improved. We have made it more pleasing and convenient for you to work better. You can see a new fancy design for the interface in your Nectar Desk account. There is still detailed information about your agents` performance. Moreover. It works much quicker and has more filter options to find information🔍

Have you analyzed how successful your company is?✨
Better Management For Permissions 
Nectar Desk provides users with numerous opportunities to work with pleasure. You can manage your call center with the help of a few clicks. Our platform offers a great variety of functions in the Permission section. From now, you can also enable two new options such as Access CRM tab as well as Allow agents to access Queue Summary Dashboard to normal and supervisor agents⚙️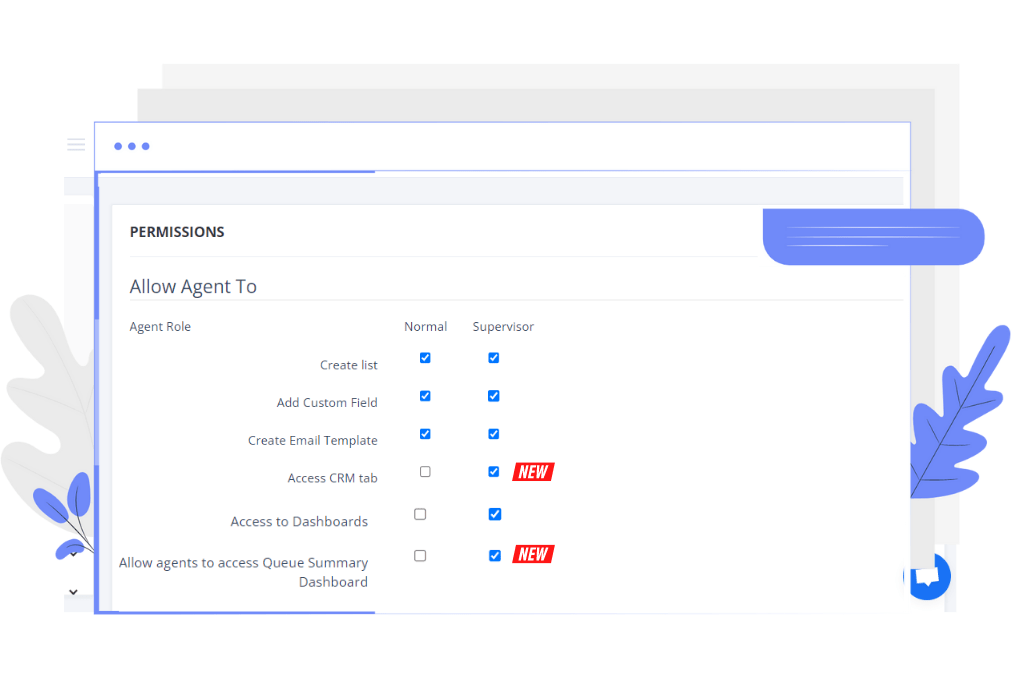 Assigning Agents to Contact Lists
It becomes possible to assign Lists to specific Agents under the CRM section. You can see a new column Agents with a button to assign them. The Agent Form will display all the assigned lists as well.
This function means that only agents that are assigned to the lists will be able to see them.  Master Admin has no limitations and will be able to change the setting just in a few clicks. Nectar Desk is really one of the most user-friendly platforms for call centers👌

Hubspot Integration
Also, we have added one more integration with a great CRM platform. You can integrate your Nectar Desk account with Hubspot and double your outcomes. There is an avalanche of advanced functionality to perform better. The platform keeps all your contacts in one centralized, customizable database. And you can see everything about a lead in one place — no more digging through inboxes to find information. Are you ready to make the most of modern technology?

That was Release 3.5.4 and its new integration and improvements. We have started working on the next great ideas to impress you with new features and enhancements. 
Let`s become better every day together with the Nectar Desk call center software in the cloud! Feel free to contact our team via Live Chat with any questions you have😊