Release 3.5.0 (22.11.2022)
The Nectar Desk team is ready to present new improvements and updates in order to stay the best call center software in the cloud for our clients. Our platform is a great tool for seamless customer communication, advanced analytics of your working performance, as well as the growth of your business. We have reviewed the most useful features and decided to make them even better than just impeccable.
So, if you keep up reading Release 3.5.0, you'll get to know about the last enhancements in 
calling campaign; 

management;

notifications;

integrations. 
Here we go😊
New Columns For Calling Campaign Lists
The Nectar Desk Calling Campaign feature is very popular among our users. This tool is extremely user-friendly and intuitive. Nevertheless, you can see small changes on the main Calling Campaign page. We have added two new columns for more detailed information directly on your screen without numerous clicks🖥️
There are two new sections that will contain data about:
Contacts

(to display the whole number of contacts in the campaign);

Lists

(to display what lists were used in that campaign).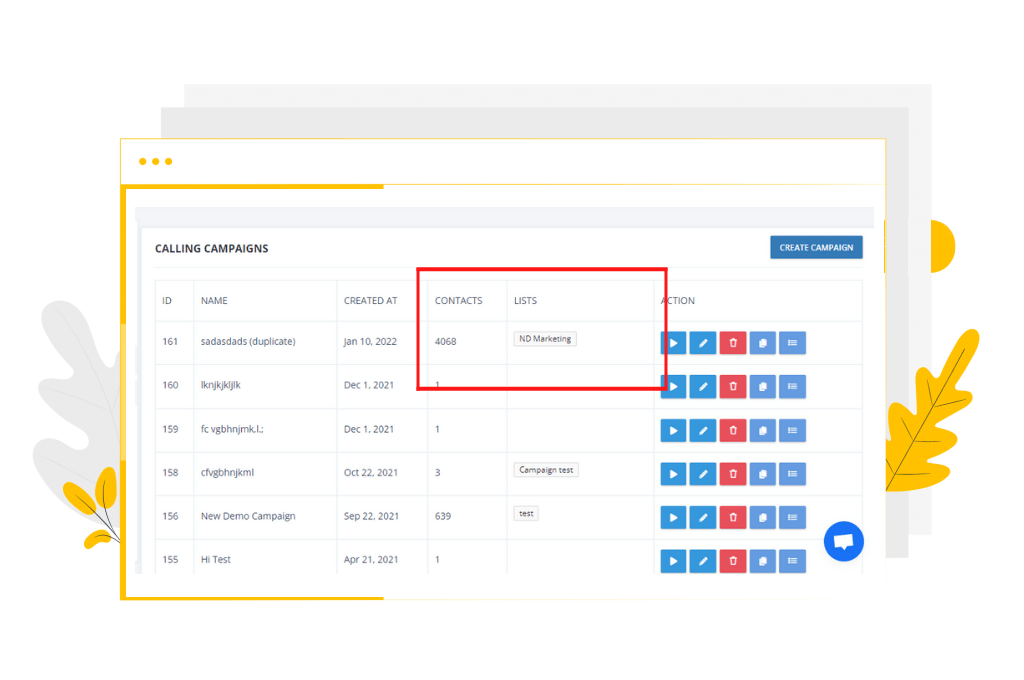 Campaign Progress Page 
Then the Necta Desk team went further! We have added a progress page to easily check how successful your campaign is. If you click on the Campaign Progress button under the Actions section on your main Calling Campaign page, you will find details information about it. There are such columns as:
Contact Name;

Contact Phone;

Date Added;

Dial Attempts;

Last Call;

Agent;

Last Disposition;

Last Skip Reason;

Blocked Dispositions.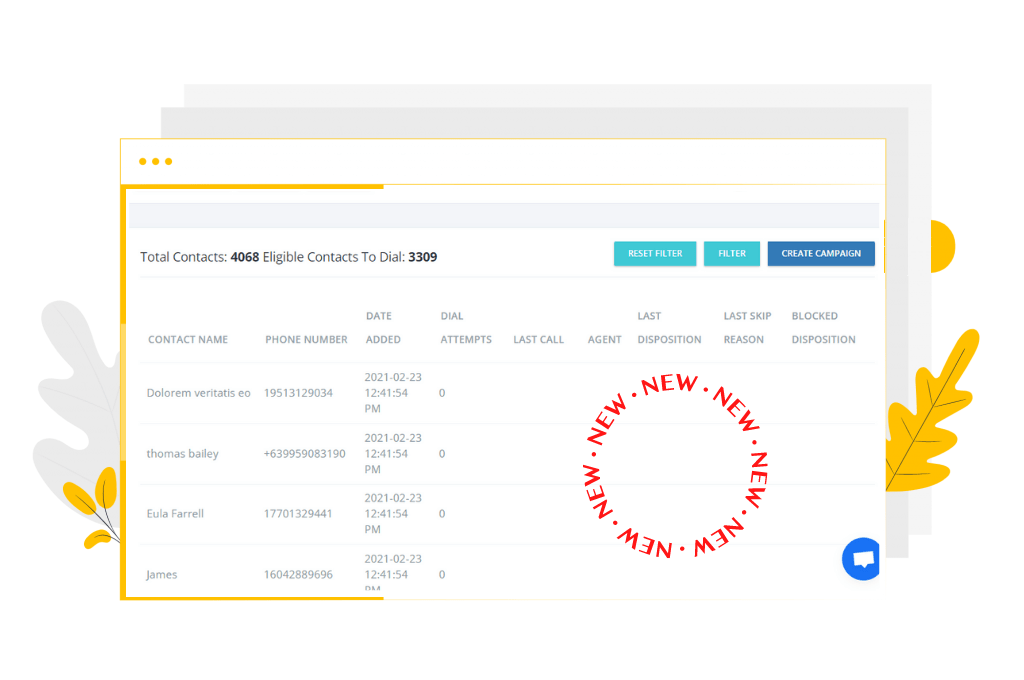 Create, analyze and develop yourself together with Nectar Desk✨ 
Better Management For Permissions 
Nectar Desk is totally intuitive and easy to use. Management of your call center becomes accessible in a few clicks. Our platform offers a great variety of options in the Permission section. From now, you can also enable access to Queue Summary Dashboard as well as Messaging Settings to normal and supervisor agents.
Assigning Agent to Phone Number
It becomes possible to assign specific agents to phone numbers for making Outbound calls. This function means that an agent will be able to use only phone numbers assigned to them. However, you can also select all numbers to assign just in a few clicks. Nectar Desk always tries to be easy for management and user-friendly👌 
Notification Configuration
Under General Settings, you will be able to see one more group for Notifications Settings. This option would mute all the sounds (messaging, tickets, etc.,) when an agent is handling a call. You can totally focus on your call and Nectar Desk will take care of anything else. No more interruptions🙆‍♂️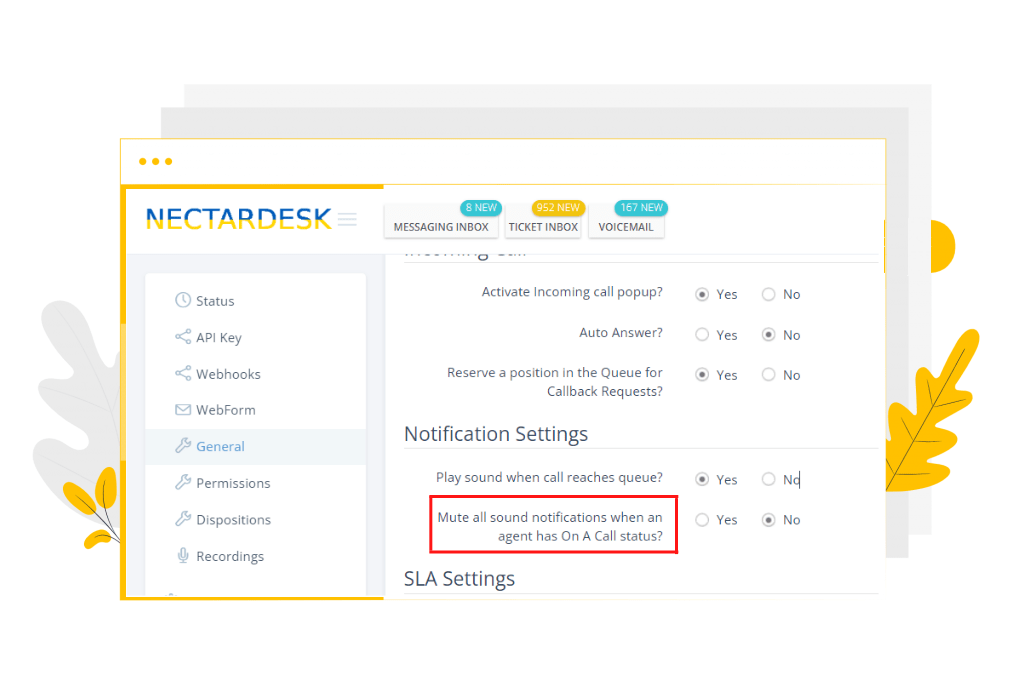 DNC List Interface
Let`s have a look at our new DNC List interface. Our team has worked hard and improved its design and options. Users can select multiple contacts at once and remove them from DNC in bulk. All the channels that were blocked would become unblocked and contacts would be removed from DNC. Everything is really easy with Nectar Desk⭐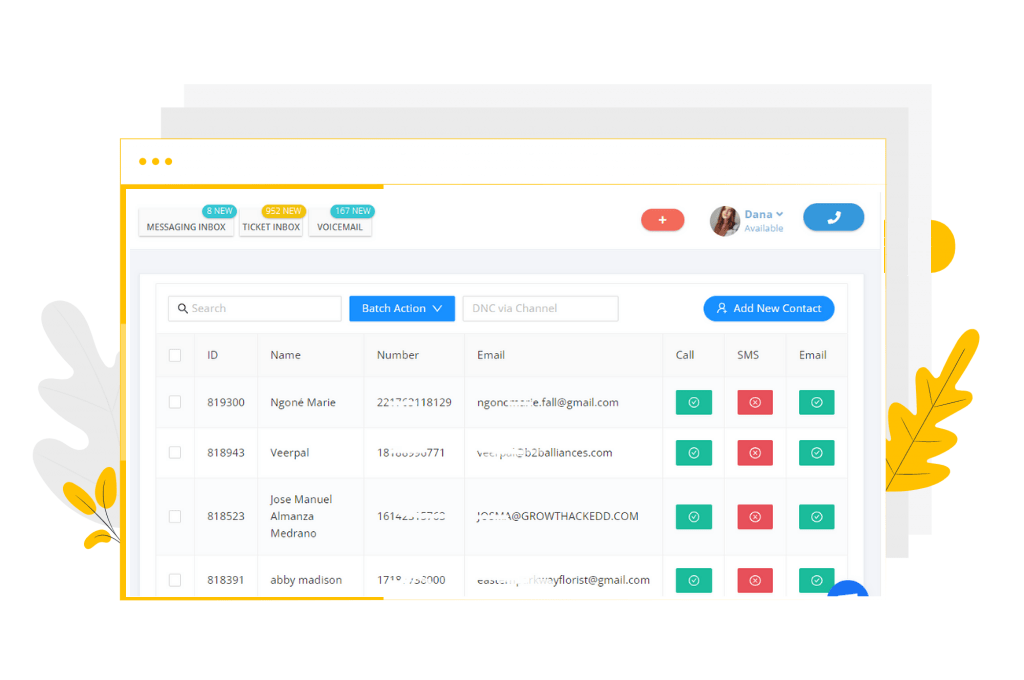 New Integrations
So, have you already felt that Nectar Desk is the best solution for your call center? Our users keep loyalty to us and we try to please them even more. There are new integrations with great modern CRM platforms such as KeepinCRM and GoHighLevel. You can integrate your accounts in a few steps or contact our support team for detailed instructions.
That was Release 3.5.0 and its updates. We will start brainstorming on the next enhancements to impress you with new features, improvements, and integration. Be cool and stay together with the Nectar Desk call center software in the cloud! Feel free to contact our team via Live Chat with any questions you have😊