The Ultimate Guide On How To Create Winning Customer Engagement Strategies In 2023
Constructing a prosperous brand involves keeping up favorable customer engagement strategies. If unfamiliar, customer engagement is the bond between your brand and your target audience, and this includes interactions, loyalty, sales, and more.
Creating customer engagement strategies can be a little bit of a challenge, as finding the right approach for your specific audience may require some experimentation. Fortunately, many webinars, workshops, forums, and online courses offer tried and true methods, which will make the process easier and quicker. Now that being said, let us look into 10 approaches that can be used to increase customer engagement in the year 2023.
What is a Customer Engagement Strategy?
A customer engagement strategy is a plan to create a positive experience that continually keeps customers coming back to your product or service. Your plan will include the actions you will take and the resources needed to carry them out. You need a customer acquisition strategy because, in a competitive landscape, experience is the differentiator. You most likely have competitors offering the same product as you, and it's very easy for customers to find alternatives. Customer engagement is not the same as a marketing gimmick. They are easy to confuse because both involve creating positive experiences. The difference is in the results they get:
Real customer engagement encourages loyalty, while marketing is directly designed to drive sales. Customer interaction is about making it easier to do business with your customers by reducing the effort they need to put into solving problems with your product or service. Gartner calls this the "Easy Experience". In a survey, a think tank found that 96% of customers who put in a lot of effort to solve a problem said they were not loyal to the brand, while only 9% of customers who had a hard work experience low do so. Imagine this is your team's first week using a project management tool and you don't know how to organize your workflow on it. As a new user, you will automatically be enrolled in the product tutorial. You have access to personal advice and models created by other companies. You can ask questions via live chat and active community forums. It takes little effort to get the help you need.
Now imagine that these support channels do not exist. All you get is a FAQ page and an email address for customer support. You are struggling to find a solution on your own. At this point, you would seriously consider another tool, especially if you have a free trial or pay very little for the basic plan. It doesn't matter if the company greets you with a cool avatar or wows you with its dashboard aesthetic. These little gifts don't justify the effort you have to put in. That doesn't mean you can't incorporate exciting experiences into your customer acquisition strategy — you definitely should. Just make sure you've solved (or prevented) your customer's pain first.
1. Establish Your Objectives For Customer Engagement Strategies
It is essential to set goals when formulating a marketing strategy to develop an actionable plan with measurable KPIs. The objectives of your customer engagement can vary from the regularity of engagement to the proactivity of the people you are targeting. As each business is unique, you should determine the goals that are most suitable for your company. When making your objectives, it's advantageous to separate large ones into smaller increments with measurable markers. For instance, if your goal is to obtain an email list of 1000 people, divide it into a timeline of when you plan on getting each 100 contacts and how you are going to do so. You can create a success story for yourself by establishing objectives that are achievable and easily accomplished.
2. Create ICP And Target Your Audience
To be able to connect with your intended audience, it is essential to recognize who they are and where they are located. When beginning, a beneficial activity is to contemplate the issue that your product or service was devised to resolve. Afterward, you can build a breakdown of who has this issue, the feelings they connect to it, the victory they are wanting to accomplish, and the failure they are wanting to avoid. Probe further, and state information on your target audience's demographics, locations, and so on.
Once you have a clear mental image of this individual, consider the areas in which they spend their time, both in person and on the internet. Are they more likely to be seen out and about at a nightclub or in a fitness center? Are they active on Facebook or is TikTok their preferred platform? To determine your audience, one useful technique is to observe where your rivals are investing their resources for marketing and advertising.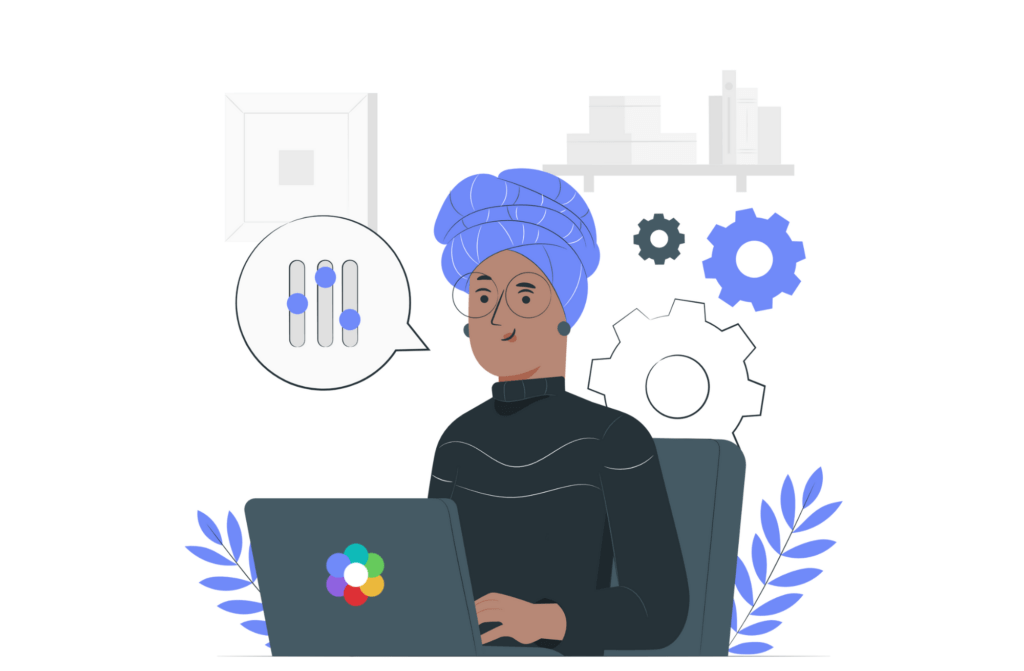 3. Take the Environment of Your Client Interaction into Account
It is also essential to be mindful of the situation in which you are engaging with your customers or potential customers. Significant interactions may occur during different stages of their journey. For instance, the approach you take to reach out to those who haven't bought anything from you will differ from those who have.
The words and prompts you use for those who haven't subscribed to your newsletter will be different from those who have booked an appointment. It is of significance to comprehend the position of people in your sales channel so that you can encounter them there in whatever form is most suitable. This step is very important if you want to create customer engagement strategies.
4. Create a Smooth, Uninterrupted Brand Interaction
Maintaining consistency with your brand is essential. It ensures that your audience has a uniform experience regardless of the platform or device they access your content from. An effortless transition from one destination to another can be achieved by establishing a brand style guide. This guide should include the visual elements that represent your brand's message, such as a color palette, logo, fonts, slogans, and images. All of these should echo the brand's voice and identity. The photo editing application, Facetune, can effectively manifest its brand character on Instagram creatively and cheerfully that highlights its product features.
To ensure that your marketing campaigns are effective, it is important to have established your brand image and developed brand guidelines before launching. By doing so, you can then create strategies to engage customers through both visual and verbal communication. As a means to protect your intellectual property, it is important to trademark your logo and slogan. This will stop other entities from capitalizing on your branding efforts. Additionally, you must also possess all the necessary marketing assets and tools to carry out your campaigns.
5. Show Compassion In Customer Engagement Strategies 
Being human means that it is important to show compassion and empathy towards others. In the current business atmosphere, it can be easy to overlook humanity. Nonetheless, if one desires to bolster customer involvement, humanity needs to be the main focus. This is because one is a human aiming to build bridges with other humans. Make an effort to create a personal relationship with your spectators by putting some suitable humor into your announcements, recognizing social matters, and accessing individual feelings.
For example, Olipop's most recent Instagram post demonstrates some knowledge of its team dynamics and motivates its colleagues and purchasers to go and cast their votes. When you are seeking to be more humane in your business interactions, it is essential to recognize the contrast between engaging with human emotions and profiting from them. Being sympathetic and understanding will be beneficial, but predatory actions won't.
6. Incorporate Video into Your Plan
An overwhelming majority, 92%, of businesses that employ video in their marketing strategies deem it an essential element. Video has become an increasingly popular tool utilized by companies to build relationships with their audiences. To boost customer engagement, businesses can utilize multiple types of videos. Live streaming transmits content as it is happening, while on-demand videos are prerecorded clips that can be viewed at any time.
Video content of both kinds can be effective and useful in different situations. When it comes to living streaming, however, it offers a unique opportunity for brands to establish a connection with their viewers in the here and now, no matter the geographical distance. Live streaming helps to promote a feeling of togetherness, even if the target audience is located far away from the source. The advantage of on-demand video is that it provides access to a larger audience with the replay of live events, polished presentations, user reviews, and other media content.
7. Maintain Regularity
Maintaining consistency when it comes to connecting with your customers is essential for improving customer engagement strategies. If you have a presence on social media, send out email blasts, and keep up with other forms of communication, it will demonstrate to your audience that you care.
It's important to nurture the connection between you and your audience, similar to the way one would care for a plant. You don't need to devote your attention to it daily, but certain times of the year may demand more attention. Without providing it with the proper care, the relationship between you and your audience will wither away. In a similar way that plants need attention to grow, providing your audience with valuable information and maintaining regular contact can build strong relationships that can benefit your business in the long run.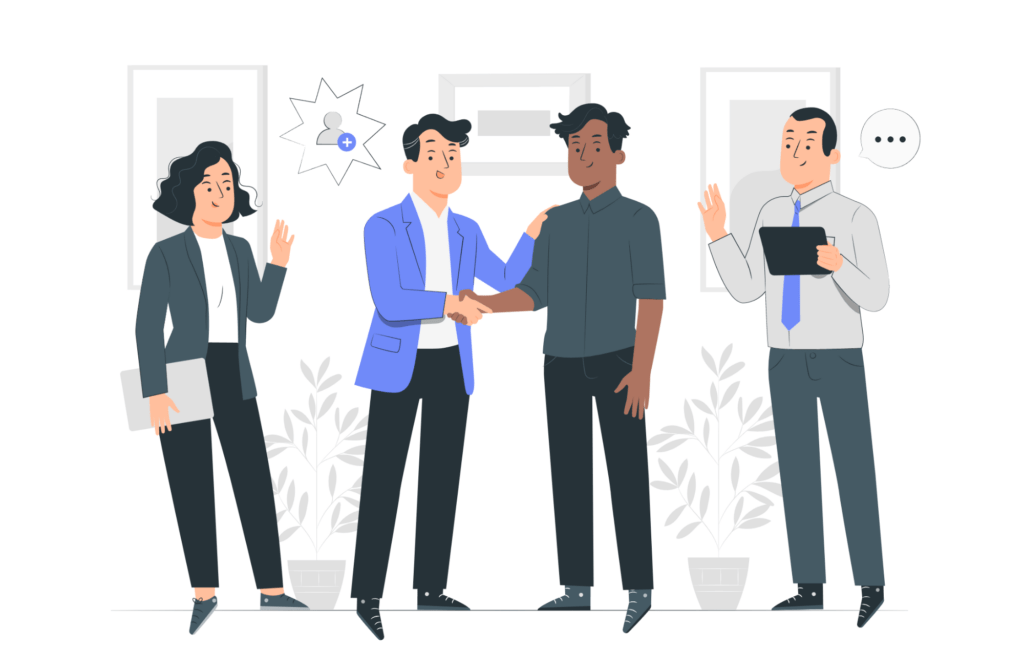 8. Test Out Modern Technologies
Nowadays, with the rise of new tools, automatization of processes, access to data and efficient operations have become much simpler. We suggest making use of technology and learning how to incorporate it into the strategies to enhance customer service.
There are a plethora of CRMs, for instance, Nectar Desk which can make data accessible to both the sales and marketing teams in order to create the best customer engagement strategies. We use a special technology that allows you to manage your contacts inside and outside your organization with ease.
Nectar Desk CRM is a complete database in the cloud and can be used in any area of ​​your company with no technical requirements other than internet access.  You work smarter and save more time due to the automation of all processes related to your clients and prospects.
9. Collaborate With Other Appropriate Companies
Forming relationships and developing a bond with your desired demographic can be achieved by collaborating with other businesses that have a comparable consumer base. If, for instance, you run a PR business that caters to small enterprises, joining forces with a marketing company that has the same client base could be beneficial.
You could then exchange leads and work together on projects that will bring maximum benefit to your customers. You can benefit from joining forces with highly reputable companies in your field, using the relationship as a way to demonstrate to the public that your brand can also be trusted and respected.
10. Do Not Fear Making Mistakes In Customer Engagement Strategies 
It is important to recognize that failing at something is not the worst thing that can happen. Mistakes can provide valuable lessons for the future, and it is important to not be intimidated by the potential of failure. You may not expect it, yet conquering the apprehension of not succeeding is equally necessary as the other strategies laid out previously for achieving success. Coming up with ways to increase customer engagement can be tricky, and if you don't want to take chances, you can always turn to the tried-and-true techniques found in marketing books to save time and effort.
Despite the advantages, many companies are hesitant to take risks and move beyond the traditional ways of connecting with customers when constructing their plans. Putting in the effort to conquer the apprehension of failing can grant you the authority to take risky steps that might get you closer to your desired clientele and heighten customer involvement. The greater the danger, the greater the potential benefit.
Wrapping Up
So, let`s summarize the anatomy of winning customer engagement strategies. To have a successful enterprise, it is vital to maintain a strong relationship with your supporters. Utilize the advice given in this article to interact with your patrons more efficiently in the new year.
The impact of technology on society has been immense, with the potential to revolutionize how people live and work. Its introduction has dramatically changed how we communicate and do business, providing new opportunities and access to information. Moreover, it has facilitated the development of new tools and processes, bringing significant changes to the way we operate.