Six Ways Businesses Can Improve Customer Engagement Using Multichannel Messaging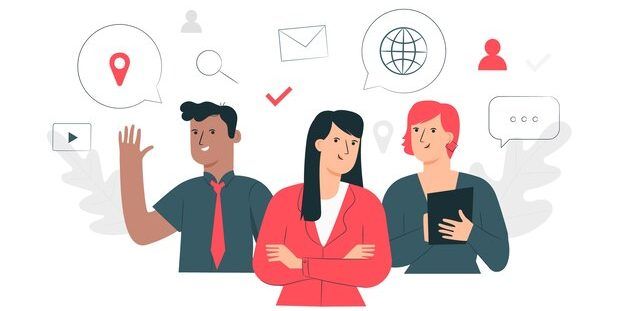 Multichannel messaging has become a must-have for both business-to-consumer (B2C) and business-to-business (B2B) communications. This modern technology helps businesses manage conversations across popular messaging apps, like emails, SMS & MMS, Facebook, or WhatsApp. Consolidation of communications into one place makes it much easier to collaborate with teammates and respond to customers in a timely manner.
As a result, it is possible for businesses to connect and engage with many customers across different channels. Multichannel messaging features leverage customer data so that conversations are more relevant. They help to personalize the experiences of your clients and attract prospects.
The main set of multichannel messaging features includes:
 a shared inbox;
 integrations with CRM;
 ticket management tools;
workflow automation;
canned responses.
That is to say, the messaging platforms are the interface between customers' messaging apps and customer relationship management. You can easily manage inbound communications and build richer experiences inside of the software environment. Moreover, messaging is expected to dominate over all other customer communication channels by 2023.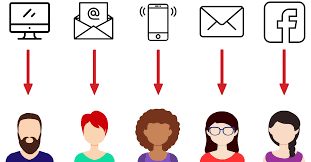 Main Benefits of Multichannel Messaging
You will get an avalanche of benefits using multichannel messaging. It significantly improves customer experiences and net promoter scores (NPS). More and more people will be willing to recommend your company's products or services to others if you deliver a great customer-centric experience.
Multichannel message technology adds value as well as reduces operating costs. Modern people have a lot to do every day and prefer asynchronous messaging. It enables them to communicate with businesses without waiting on hold. Automation and workflows would make your teams much more effective optimizing the workflows.
For instance, there is no need for businesses with seasonal upticks to hire seasonal customer service. They would maintain a consistent level of service due to automation of frequently asked questions, information about order status, and so on. Clients get quick answers to simple questions, and agents have more time to help other people.
In the age of consumer, convenience and speed are the most important aspects of customer service. Well-configured digital communications give clients easy access to interact with businesses via their preferred channels. SMS and ticketing are definitely powerful and effective tools for marketing strategy. There are six ideas from Nectar Desk on how you can improve customer engagement using multichannel messaging:
#1 Sharing Promotions and Discount Coupons
You can increase your sales by sharing coupons and promotion letters. Discounts always attract plenty of buyers. So, let people know about your offers using e-mails, leaflets, and other media channels. Some message channels have restrictions you need to keep in mind. It is necessary to make up high-quality promotions not to be considered spam. For example, WhatsApp needs to create pre-approved Message Templates. Facebook Messenger allows you to send messages to users who have already chatted with you before.
The best solution for your marketing strategy is to mix different messaging channels. Relevance is a key point in great promotions. The right message will reach the right target group via the right channel. It ensures the best results and the growth of your business. Additionally, you can send a unique coupon code to measure the performance of your campaign.
#2 Personalization and Targeting
Implementing personalization is a current trend in marketing. People prefer to engage with businesses that take into consideration their personal information. They can provide relevant shopping experiences and offer really useful products. If you thank them for a purchase, you can direct to another product in massages. It is crucial to think over the segmentation while sending personalized SMS messages based on the recent behavior of your clients. You can create personal discount codes and URLs for your contacts.
#3 Pending Purchase and Appointment Reminder 
You can also use multichannel messaging as a friendly reminder. Short messages will help to keep in mind important appointments and pending purchases. There is no chance to miss any meetings due to detailed information in SMS or emails. As a result, you reduce no-shows and increase a business's profits. The best variant is to send an appointment confirmation text immediately after the appointment is made, and then follow up with a reminder the day before the appointment. You take care of your clients and encourage them to engage further through digital communication.
#4 Outcomes Improvement Due to Multichannel Messaging
Messaging makes connections with your customers direct, secure, and private. They are free to express feedback or complaints. You may ask people to evaluate your service and leave a support team number. Recorded voice calls are not so comfortable to be totally honest. Then you can analyze the percentage of satisfaction and improve your ratings. As a result, it leads to better engagement and profitability.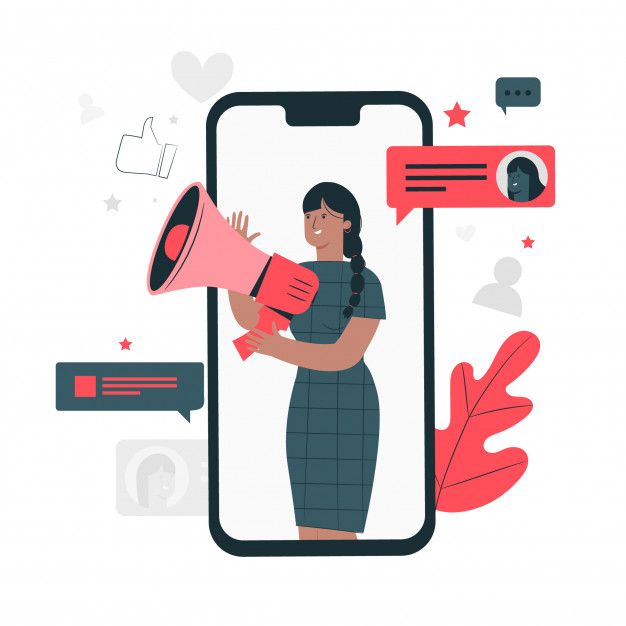 #5 Sending Tips and Advice
There is one more way to use multichannel messaging. We are sure that your product is valuable and beneficial. SMS and tickets may include educational content as well as promotions. Delight your customers by providing thoughtful tips and showing your care. You will get much more engagement if your clients and prospects see your professionalism.
#6 Customer Loyalty
Loyal customers are the lifeblood of business growth. Promoting a loyalty program through a message on WhatsApp or Facebook Messenger, you engage more people. It is possible to send rich media such as images, videos, and personalized offers. Your customers are much more likely to come back after a great experience. WhatsApp is a great platform to send exclusive coupons to your existing customers. You could entice with personalized offers or discounts those people who have not made a purchase recently. However, don't overwhelm customers because they may feel bombarded by your messages and then unsubscribe.
Takeaways
The Nectar Desk Software in the Cloud gives you access to multiple communication channels such as live chat, ticketing, SMS & MMS messaging, WhatsApp, or Facebook Messenger, offering the ability to send messages to billions of people in 150+ countries. Our solution has various tools for multichannel messaging including Messaging Scheduler, Campaigns, SMS History, and Canned Responses. Moreover, the Individual SMS & MMS option lets you manage all your messaging processes and clients' statuses in one workplace. We provide fast, friendly, and highly convenient service so you could do the same way for your customers.
Request a free demo session with the Nectar Desk team and we will introduce you to our advanced functionality of multichannel messaging for your Contact Center.