Remote Phone Systems:
How to Work Efficiently from Anywhere in the World
Nowadays, lots of companies are relying on a geographically dispersed workforce. They build teams from all over the world, having international diversity, bringing together people from many cultures with different work experiences and perspectives. It's becoming a common fact, but still, working with colleagues from different countries or even continents may sound intimidating. And there are certain obstacles that can create challenges. For sure being a part of an international team can be difficult, but Nectar Desk would like to help your company manage the work.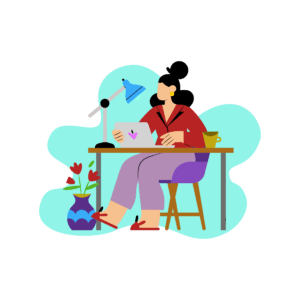 If you want to keep in touch with colleagues, a remote phone system is a great solution. To succeed in work from anywhere, you need the proper phone system. A remote phone system or virtual phone system is powered by a voice-over-internet protocol service or known as VoIP. 
What's VoIP?
VoIP service is a cloud phone system where you can handle outbound and inbound calls from any location using a PC. This service is great for its mobility and flexibility.
If you are wondering how phone numbers work with remote phone systems, the answer is – easily. All phone numbers are created as virtual ones. That means that you can set up any phone number with any area code. For example, with the VoIP service, you can have Local, Toll-free, International, and Masked numbers. Moreover, it's possible to tie phone numbers to extensions.
Nectar Desk Tip: check the blog post for more information about the phone numbers you can have with Nectar Desk.
What equipment do I need?
You do not need to worry about any different equipment. If you have a reliable connection to the internet and a PC, then you have access to all business communication to stay in touch with your colleagues and customers. It's easy to set up a cloud-phone system within a few minutes. Once everything is ready, you can start to receive and make calls no matter where you are. 
What functions are there?
There are lots of functions that help you improve your workflow. Such as call transfers, call forwarding, emailing and text messaging. Nectar Desk offers an opportunity to communicate between agents, using extensions. Furthermore, you can monitor the virtual call center using the system's dashboard analytics. 
Interactive voice response (IVR) can be used when you'd like to set up the automatic call routing to the needed agent or team. Also, there is a call queue feature, when customers hear a recording, that tells them when calls will be answered in the received order. 
It's possible to set the system up automatically open up the lines during business hours. And out of business hours, customers are able to leave a voicemail message. You can easily forward those calls to your cell phone or other mobile devices.
The VoIP phone system has lots of advantages that enable you to provide a great customer experience no matter where you are.
Leave internal notes under tickets to help and manage the tasks. There is no need to pay extra for different apps. Keep everything in one place.
It's way cool to have teams from different countries, but it can be challenging to manage them. With the aid of the Nectar Desk, it would be much easier.